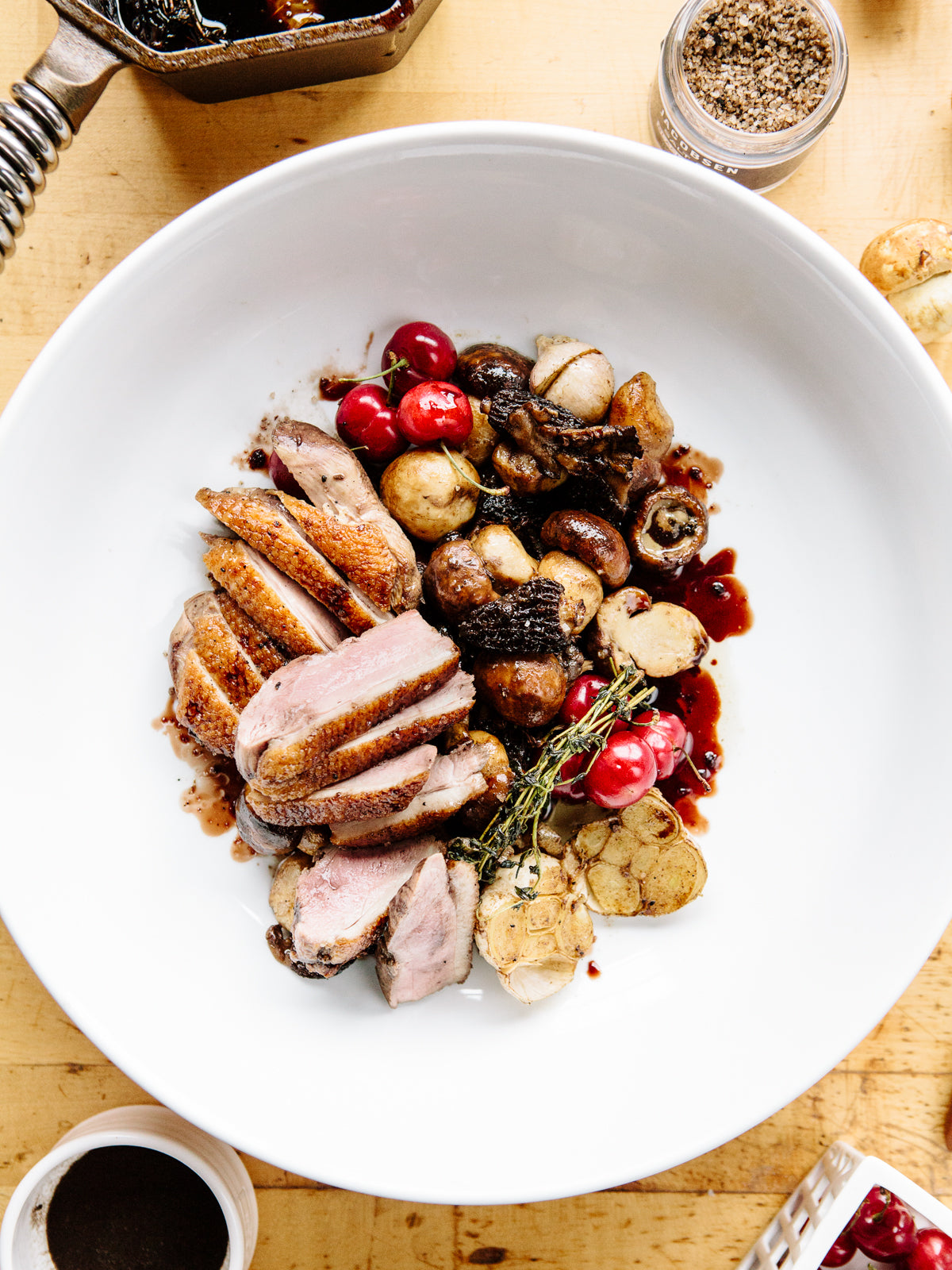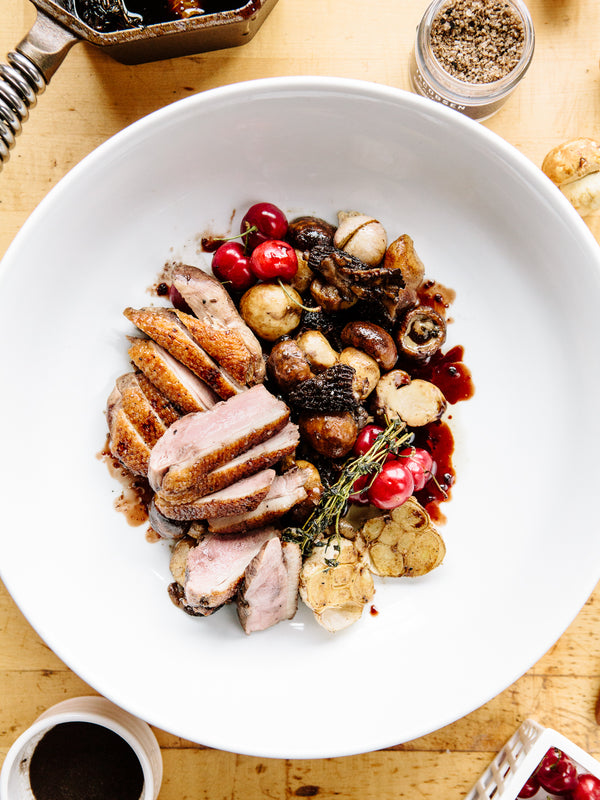 Pan-Roasted Duck Breast with Wild Mushrooms and Infused Black Garlic Salt
Posted by:
Jacobsen Salt Co.
Shop The Recipe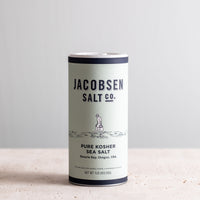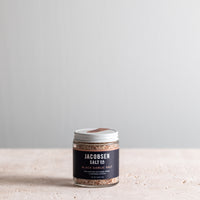 Infused Black Garlic Salt
$13
A flavor bomb of sweetness matched with savory notes of caramelized garlic, our Black Garlic Salt enriches the earthy flavors of sautéed mushrooms, adds unexpected depth to a classic tomato salad, and enlivens any preparation of duck - including the delicious recipe below.
Serves 4‐6


Process


Season the duck breasts with salt and let them sit at room temperature for 20 minutes to take the chill off of them. Score a cross‐hatch pattern on the skin side.
Meanwhile bring the cherry juice, black pepper, garlic, ginger, and balsamic to a boil. Turn the heat down to simmer and reduce the liquid to about a 1⁄4 the amount, a thin syrup. Strain and reserve.
Preheat the oven to 425°F. Heat an oven proof skillet to medium high heat. Carefully add the duck breasts, fat side down, and cook for about 6 minutes until it's golden brown and most of the fat has rendered. Flip the breasts over and put the pan in the oven for about another 6 minutes until the breasts are medium rare. Remove from pan and let the duck rest. Save the duck fat.
Toss the mushrooms with the olive oil, salt, any remaining duck fat from the pan, and sage. Roast in the 425°F oven until they are golden brown and any liquid has evaporated, about 15‐20 min.
Slice the duck breasts, drizzle with the cherry balsamic reduction, and finish with Jacobsen Black Garlic Salt. Serve with the sage roasted mushrooms and wild rice.