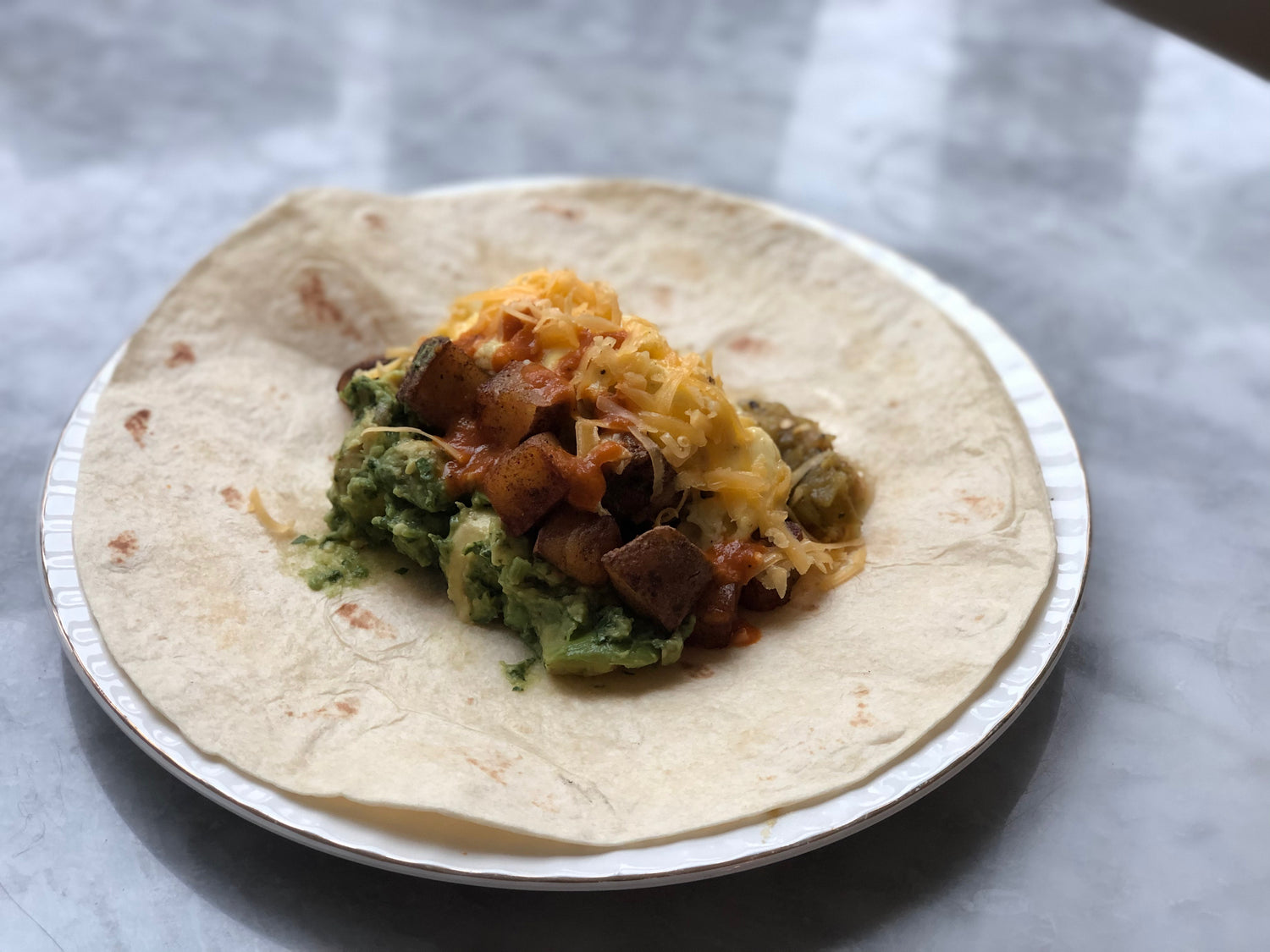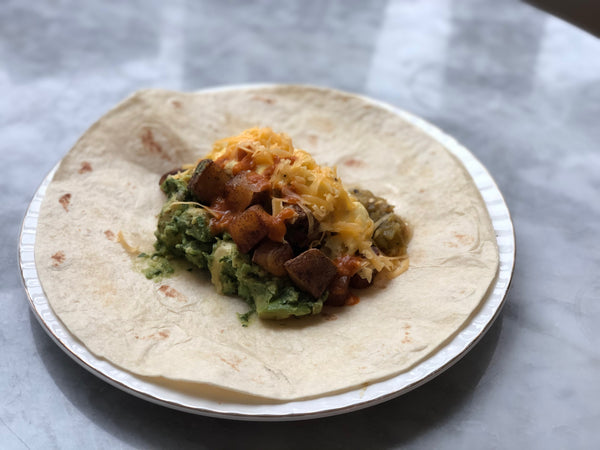 Breakfast Burrito with Taco Seasoning Crispy Potatoes
Posted by:
Jacobsen Salt Co.
Shop The Recipe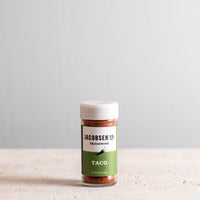 Nothing gives us more pleasure than holding an entire meal between our hands.  And (don't tell lunch and dinner), but breakfast rules our heartstrings.  This breakfast burrito, featuring crispy potatoes spiced solely with our Jacobsen Co. Taco Seasoning, takes the guesswork out of spicing our potatoes, so we can focus on the easy but crucial crisping technique.
   
Recipe by Kourtney Paranteau 
Serves 2


Process


Make the Potatoes
In a large pan, heat oil over medium-high. Cube your potatoes into ½ inch rectangles, and place in a colander. Rinse potatoes under cold water, so they leach out some of their starches. 
Once your oil has heated, gently place your potatoes in the pan. With a wooden spoon, stir in taco seasoning until the potatoes are evenly coated.  
Cook potatoes over medium-high heat for fifteen minutes- test doneness of potatoes by removing one cubed potato from the pan and slicing the potato to check the potato has cooked through. 
The trick to perfect breakfast potatoes is not giving in to impatience and stirring the potatoes too often, this causes breaking. Instead, only gently stir your potatoes two to three times throughout the cooking process. Once they're cooked through, remove from heat.
These little guys are great for any savory breakfast plate, but we love them the very most wrapped inside a breakfast burrito.  
To Build
In tin foil, wrap your tortillas and heat them in your oven at 200 degrees for 10 minutes. When your tortillas are soft and malleable, start to build your burrito. We like to line up our ingredients inside the tortilla, so when sliced it resembles a delicious rainbow. Make a stripe of eggs, potatoes, cheese, guacamole and salsa then drizzle hot sauce over the top. 
Wrap by firmly folding in two opposite sides of tortilla two your left and right, then reaching for the open flap closest to your body, fold over with your thumbs and tuck that end of your tortilla confidently around and under your burrito fillings. Roll your burrito away from you until wrapped tight. 
Repeat with your second burrito.