One Big Nacho Platter (or three delicious dips)
Posted by:
Jacobsen Salt Co.
Shop The Recipe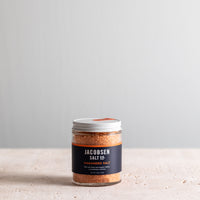 Infused Habanero Salt
$11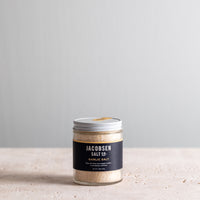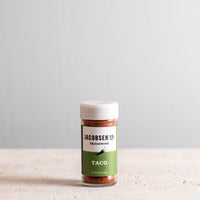 We're big fans of comfort food right now, but depending on your quaranteam, having that grub be comforting yet kid-friendly is key. Here are three delicious dips - pico, guacamole, and queso -  that can either come together and form an impressive display of nachos, or stand out solo. We've included some not-so-spicy-salt options for each recipe, so you can choose the adventure that suits your crew the best. And if all else fails, just make the queso – everyone will be happy. 


Process


Pico de Gallo with Infused Garlic Salt or Habanero Salt
Mix tomato, onion, and cilantro with a spoon until evenly blended.  Add infused salt and a pinch of sugar. Set aside for nachos or enjoy.


Guacamole
Mix garlic and infused salt into a paste by sprinkling the salt and over the garlic and mixing, flattening the mixture under the side of your knife and repeating.  With a large wooden spoon, combine the avocados, onion, cilantro and garlic/salt paste until evenly blended. Add lime juice and stir gently until incorporated, being careful not to mash the avocado chunks.  Set aside for nachos or dig in now.


Queso with Taco Seasoning
Heat half and half in a pot on medium-low, making sure it doesn't steam, bubble or boil.  Once warm, slowly whisk in the Velveeta pebbles until entirely blended. Next slowly add in the grated cheddar, whisking until smooth- repeat with pepper jack.  One tablespoon at a time, whisk in the taco seasoning, and finally, open your pickled jalapeños and pour four tablespoons of the pickling liquid into the queso and and whisk until smooth. Keep on a low burner and stir frequently until ready to serve.  


Choose your own adventure: Stop here and get to dippin' or advance to assemble the nachos. 


The Nacho Tray
On a large sheet pan, spread a layer of tortilla chips, then build your nachos by drizzling a generous amount of queso over chips. Next, spoon the pico de gallo, sour cream and guacamole evenly over the chips. Sprinkle as many pickled jalapeños and sliced olives as you want, then eat up!