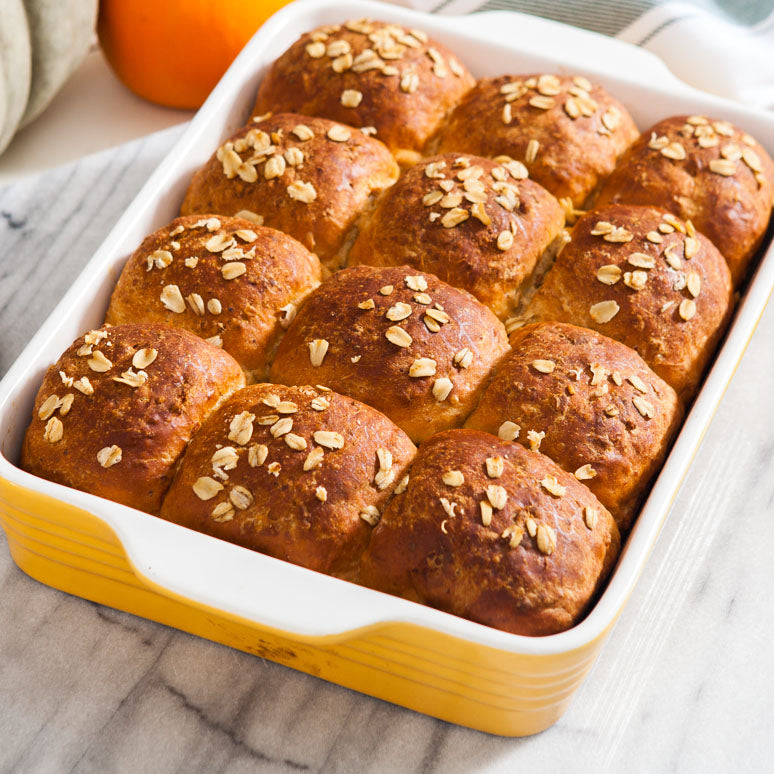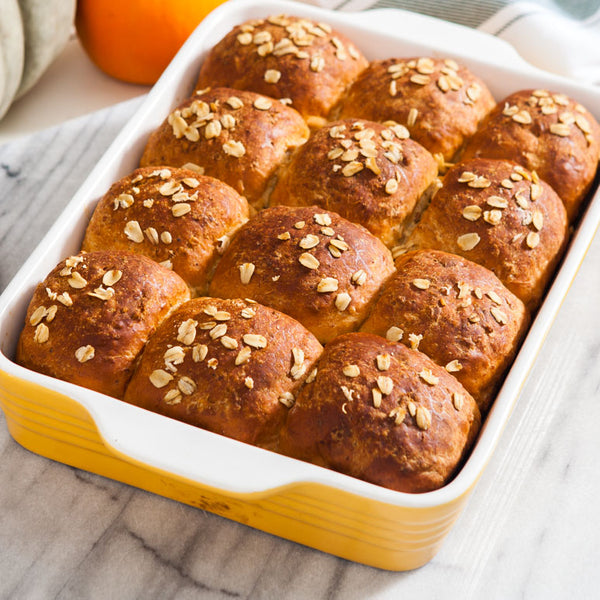 Jacobsen Co. Raw Buckwheat Honey & Oatmeal Dinner Rolls
Posted by:
Jacobsen Salt Co.
Shop The Recipe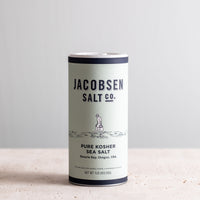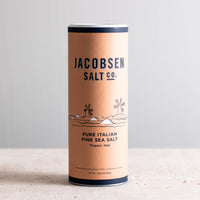 This recipe requires at least 4 total hours of resting if you plan on making the rolls on Thanksgiving Day. You can also prep the dough the day before then shape and bake the next day, which will cut the resting time to 2 hours on the day you need to bake them.
Serves 8-12
Process
Dissolve yeast in 1/4 cup lukewarm water with a pinch of sugar and let stand until the yeast becomes frothy and bubbly. 
Place butter in a large mixing bowl or the bowl of a standing mixer and set aside. In a medium saucepan, scald milk then add it to the butter in your mixing bowl. When butter has melted, mix in rolled oats, buckwheat honey, and salt. Let cool to lukewarm.
Once cool, add the egg and then the yeast, mixing well after each addition. Using a dough hook or wooden spoon, mix in 2 ½ cups of flour. Add the remaining ½ cup a little at a time until the dough becomes smooth and loses its sheen. Let the dough rest for 10 minutes while you grease a medium to large mixing bowl with olive oil or butter.
Transfer dough to the greased mixing bowl and cover with plastic wrap. Refrigerate for a minimum of 2 hours or overnight.
Turn out the chilled dough on a floured work surface and knead slightly. Divide the dough into 12 pieces. Flatten each piece into a rectangle with your fingers, then roll up and tuck ends under. Place seam-side down in a well-buttered 9 inch round pan or 11 x 8.5 inch baking dish. Brush all over with ½ of melted butter and sprinkle with rolled oats.
Let rise for 2 hours or until doubled in size in a warm place.
Preheat oven to 350°F. Bake for 35-40 minutes or until rolls are nicely browned and sound hollow when you tap their tops. The internal temperature should be 190°F. Remove from the pans and brush generously with remaining melted butter. Let cool on a rack for 5-10 minutes.
Serve warm with butter and more buckwheat honey.