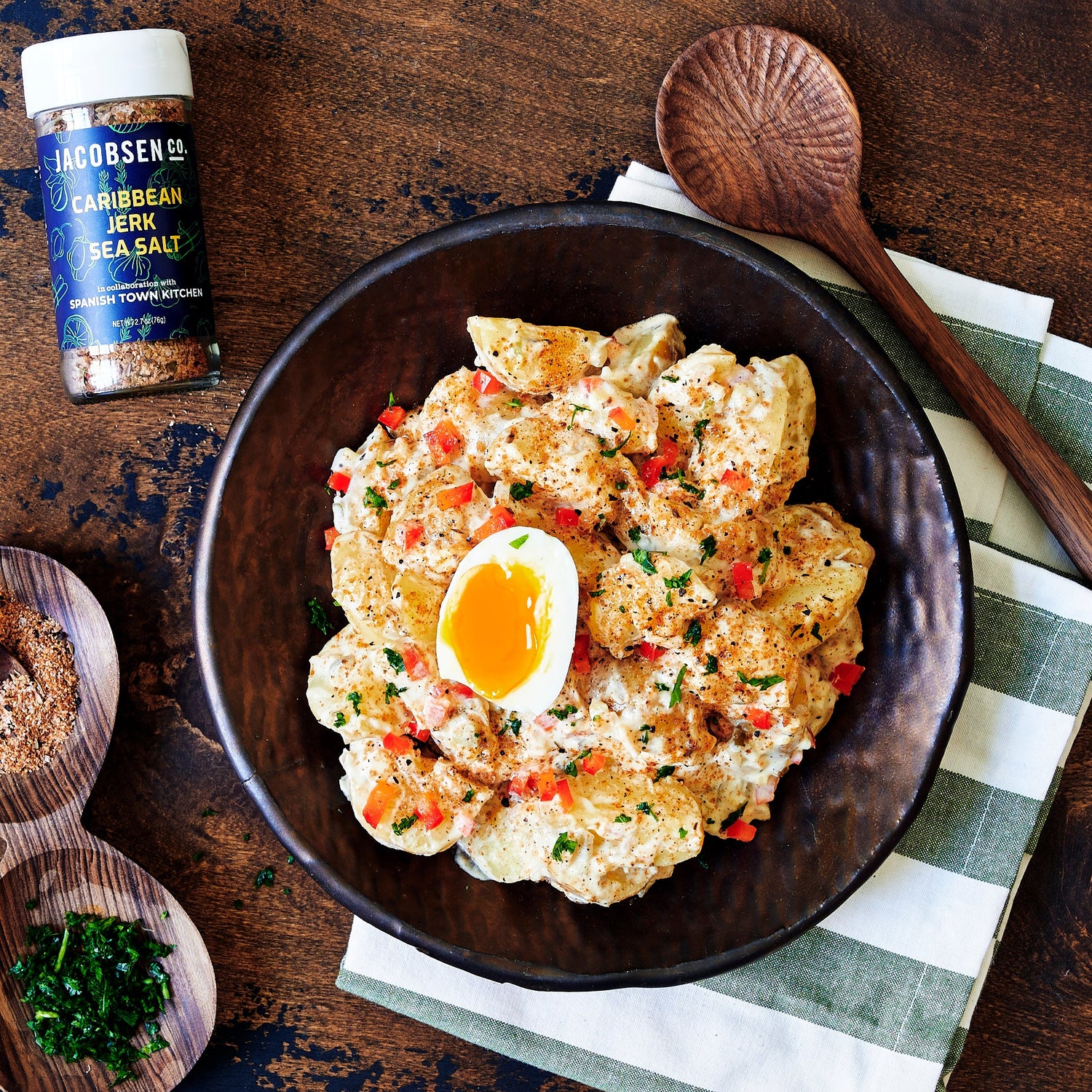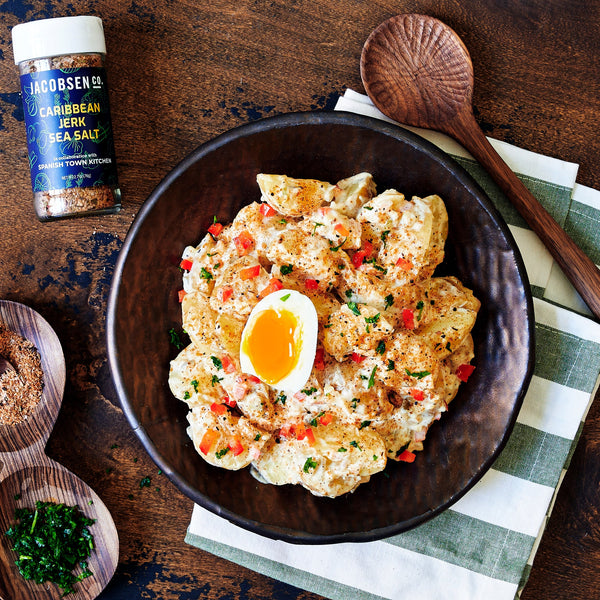 Caribbean Jerk Potato Salad
Posted by:
Jacobsen Salt Co.
Shop The Recipe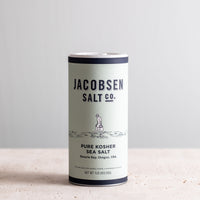 Potato salad is a staple dish at my family gatherings. I love incorporating the Jerk Sea Salt because it's super versatile and adds a special element to not just this potato salad but to any dish. Don't let the jerk intimidate you! It's not hot–it's spice-filled, flavorful, and will add intrigue to the dinner table.
Recipe by: Pat Marrett
Photos by: Doaa Elkady
Process


Place potatoes and Disco di Sale in a large pot and add enough cold water to cover potatoes. Add kosher salt to the water. Set over high heat and cook just until fork-tender, about 15 to 20 minutes. Drain potatoes, and set them aside to cool. 
While potatoes are cooling, whisk together mayo, mustard, relish, jerk sea salt, and onions. 
Add potatoes, eggs, and red bell pepper to the dressing and gently combine. Taste and adjust seasoning as needed.
Chill and garnish with a touch more jerk sea salt, parsley, and a soft-boiled egg.