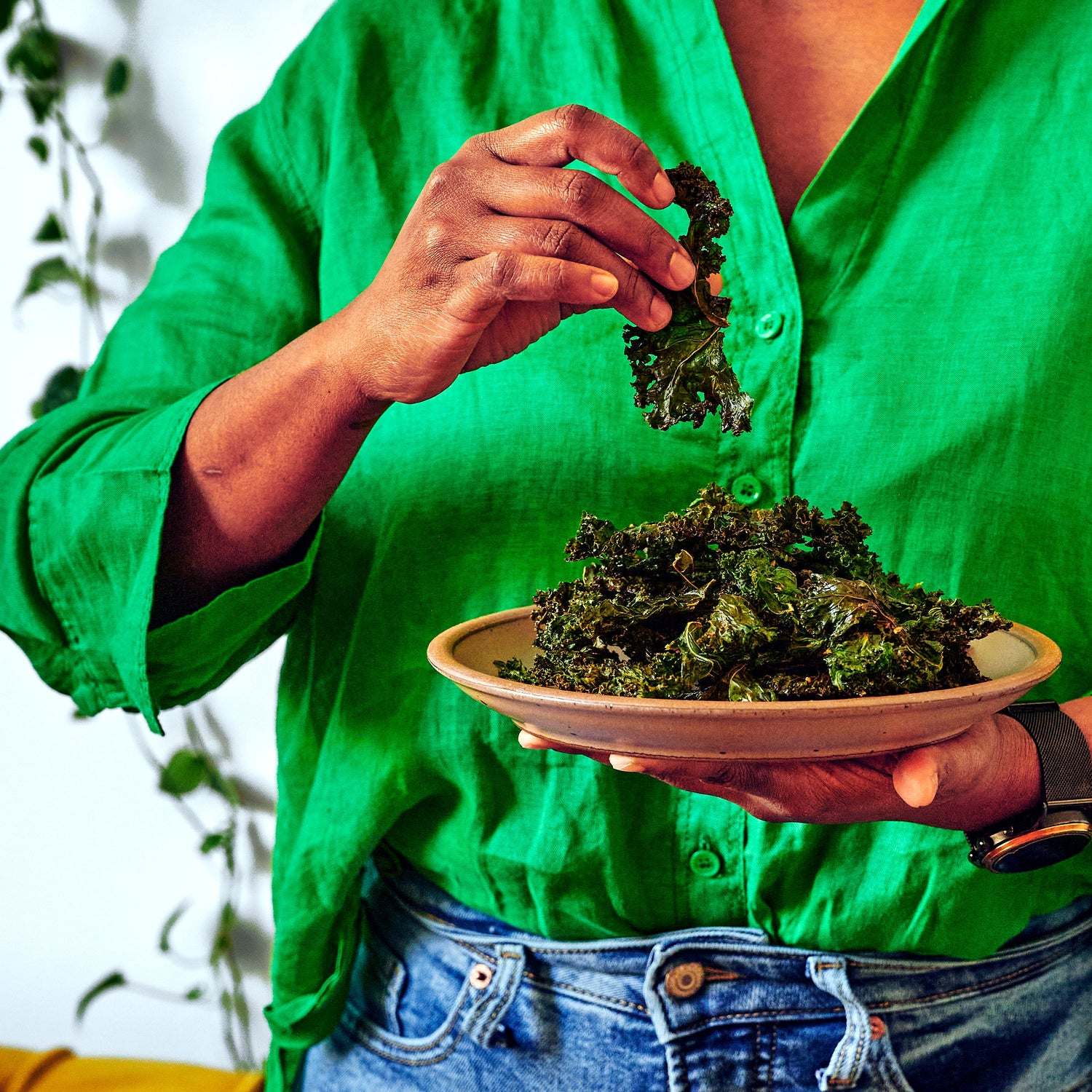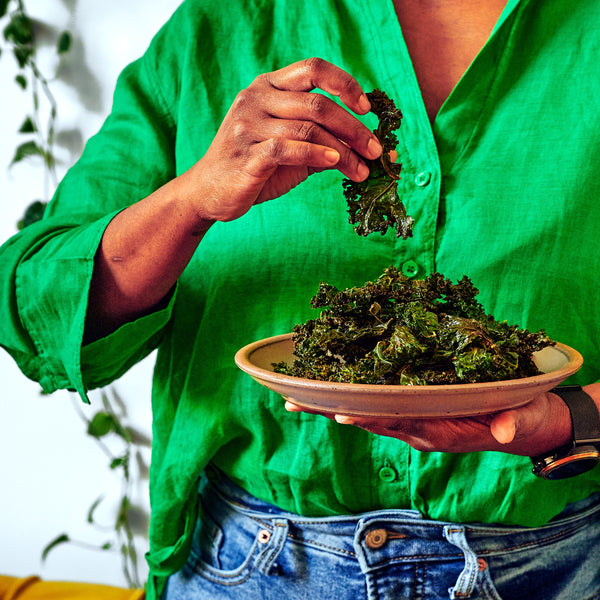 Caribbean Sea Salt Kale Chips
Posted by:
Jacobsen Salt Co.
Kale chips are the perfect snack. They're salty, crunchy, and healthy. The Caribbean Jerk Sea Salt elevates this simple, easy-to-make snack to a sweet and spicy level that is truly addicting. You will be making kale chips for the rest of the year with this seasoning.
Recipe by: Pat Marrett
Photos by: Doaa Elkady
Process


Preheat the oven to 275°F
Remove the ribs from the kale and tear the kale into small pieces. Massage kale with olive oil and sprinkle with jerk sea salt. Bake until crisp, turning the leaves halfway through, about 20 minutes.