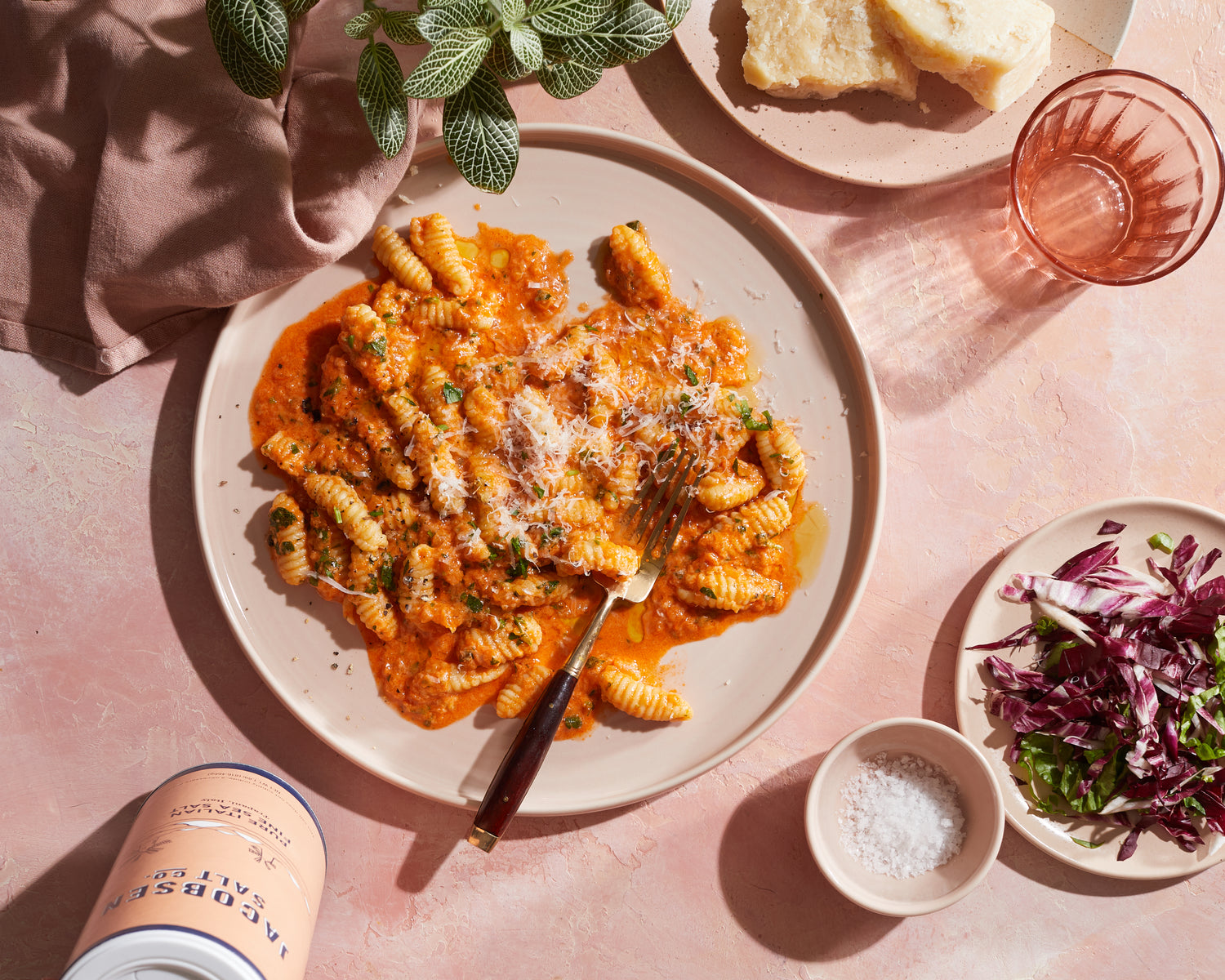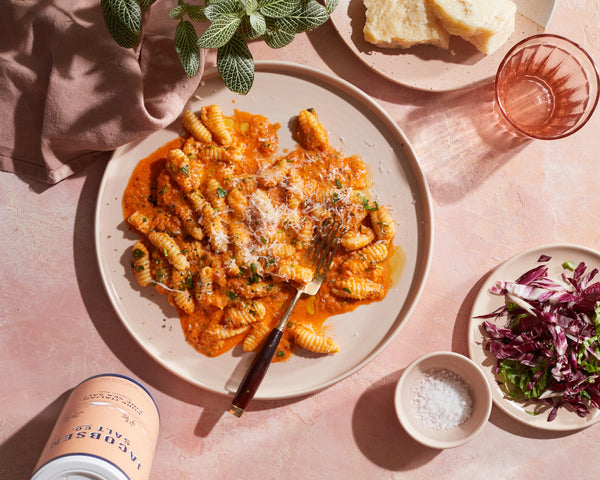 Cavatelli with Caramelized Black Garlic Tomato Sauce
Posted by:
Jacobsen Salt Co.
Shop The Recipe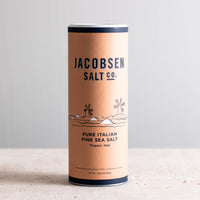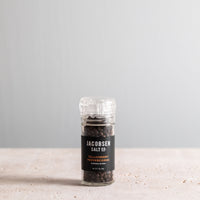 Sourced Tellicherry Peppercorn Grinder
$11

A well-stocked pantry should yield a delicious and simple tomato sauce. This sauce has classic ingredients with the addition of black garlic, something subtle you may not be able to detect, but that brings an earthy, sweet and sticky flavor to this deeply developed base. Be prepared to spend a little inactive time watching the onions caramelize, then wait for the tomato paste and both garlics to become jammy. It is well worth the wait. If you do not have black garlic, just omit it. The slightly salty concentrated base is perfect to save in the fridge at the stage just before you add pasta water and parsley. Keep it in a jar in the refrigerator for a week or freeze up to a month.


Recipe and Food Styling by: Judy Kim,
Photos by: Chris Simpson


Process


Bring a large pot of water to a boil and generously season with fine sea salt. Cook cavatelli or any small pasta shape according to package directions until al dente. Stir pasta well while cooking to prevent it from sticking. Reserve 1 1/2 cups pasta water and drain pasta. Cook pasta just before serving, the sauce can be put aside.
In a large sauté pan over medium heat, combine 3 tablespoons olive oil and onions. Stir until onions start to release their juices, about 5 minutes. Cover pan, checking every 5 to 7 minutes to stir the onions with a wooden spoon incorporating the steam and ensuring even cooking. The onions should begin to get translucent and brown. When onions begin to stick and deepen, after about 20 minutes, add black garlic, grated garlic, tomato paste and 2 more tablespoons of olive oil; stir until well combined and jammy, about 5 to 7 minutes. Watch the temperature closely and take your time, you want a sticky concentrated base.
Stir in half-and-half until incorporated. Add 1 cup pasta water, parsley and taste. Based on the salt level from the pasta water, if needed season with 1⁄2 teaspoon fine sea salt. Preferably drain pasta directly into the caramelized tomato sauce. Add more pasta water if you desire a thinner sauce.
Serve warm with a drizzle of good olive oil, grated parmesan and freshly cracked black peppercorns.