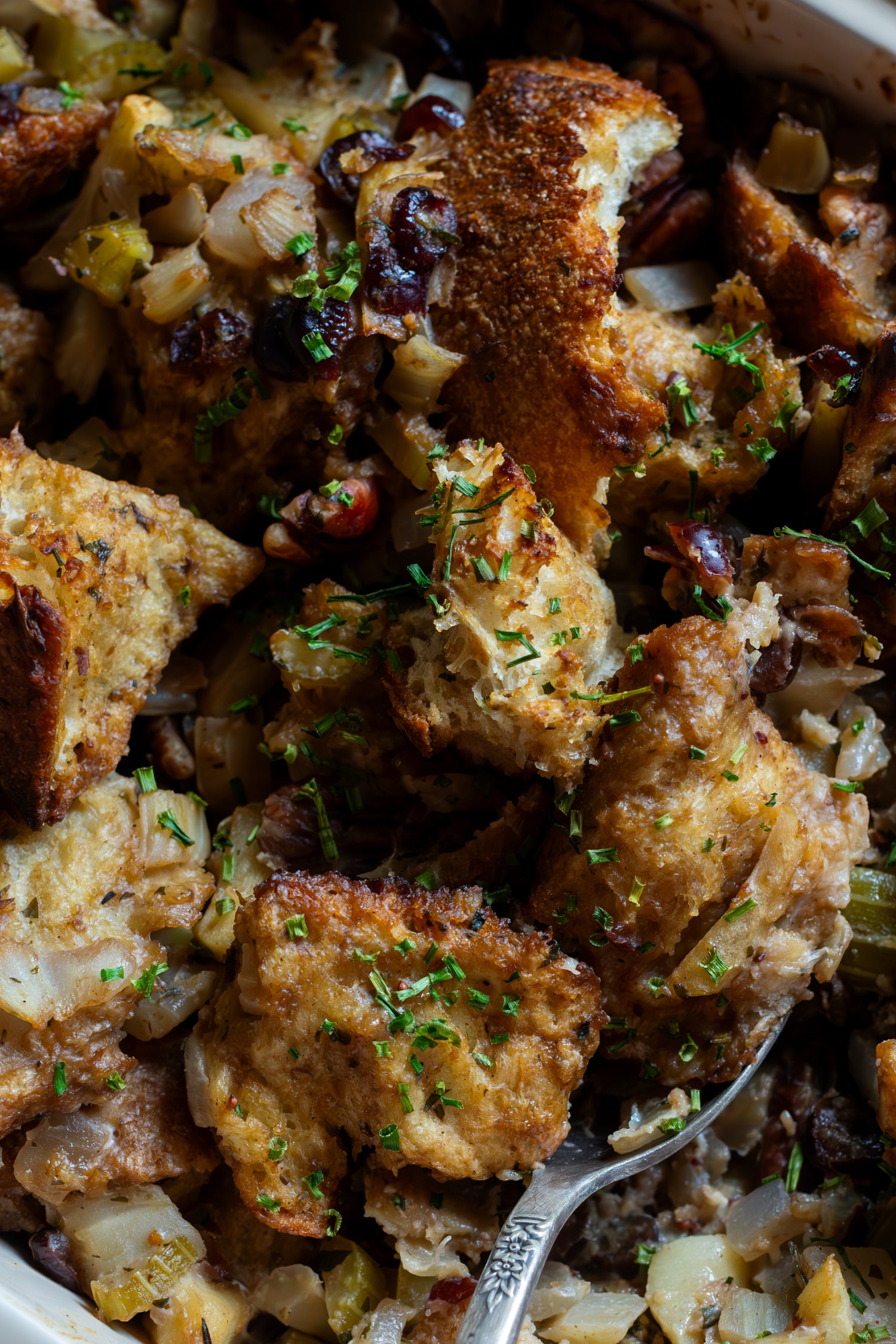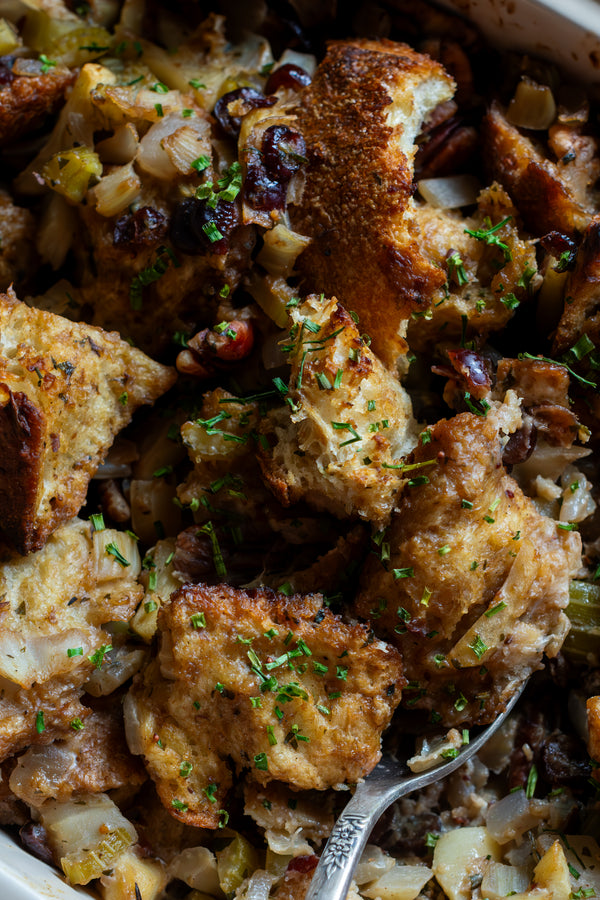 Citrus & Cranberry Stuffing
Posted by:
Jacobsen Salt Co.
Shop The Recipe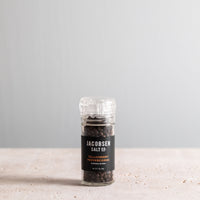 Sourced Tellicherry Peppercorn Grinder
$11
If you're like me, your cupboards and cabinets are threatening to erupt with half-used fried onions, nearly-forgotten-about seasonal teas, seaweed sheets from that one time you decided to make sushi at home, and so on.
To save us both from hiding yet another niche ingredient inside our already packed pantry, I devised a simple, citrus-driven riff on a classic Thanksgiving stuffing to help put your Savory Citrus Brine to use after brining the turkey.


Recipe by: Kourtney Paranteau

Serves 4-6


Process


Preheat your oven to 375°F and ready a baking dish by spraying oil lightly over the interior of the dish. If you feel like your day-old bread is still too soft, bake the torn bread pieces for five minutes to allow it to toast and harden.
Meanwhile, heat orange juice in a small saucepan until it begins to bubble, then remove it from the heat. Soak cranberries in the juice so they rehydrate and plump. Set aside.
In a large non-stick skillet, melt butter over medium-high heat and cook the garlic, fennel, onion, and celery until softened and translucent, about 7 minutes.
Lower the heat to medium and toss in thyme, Savory Citrus Brine, black pepper, pecans, and orange juice with plumped cranberries and mix until thoroughly combined.



In a large bowl, beat eggs and add the bread, then add your warmed ingredients. Toss stuffing mixture with a wooden spoon and transfer to your prepared baking dish. Cover it with foil and bake for 30 minutes, then remove the foil and finish cooking for an additional 15 minutes uncovered or until golden brown.