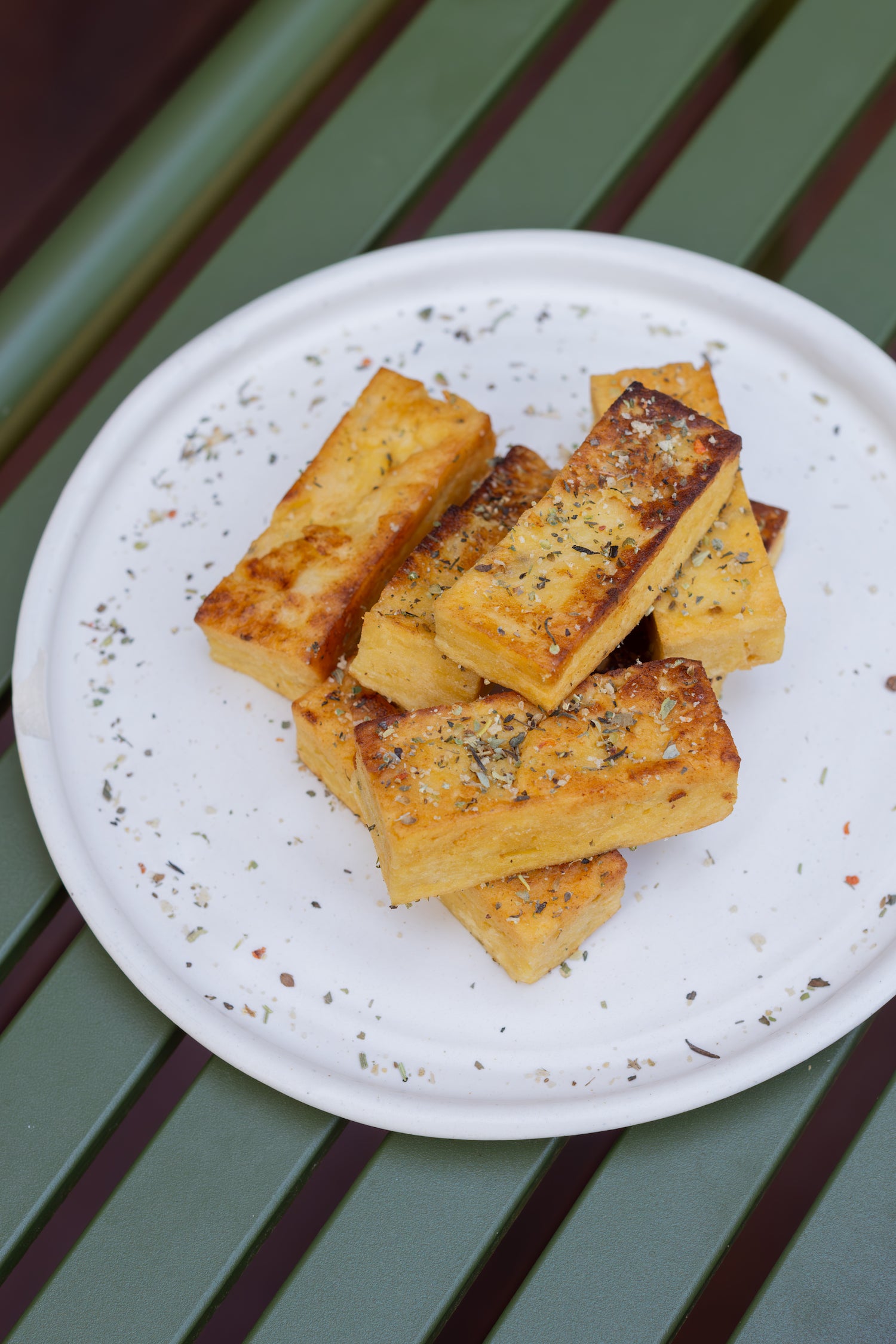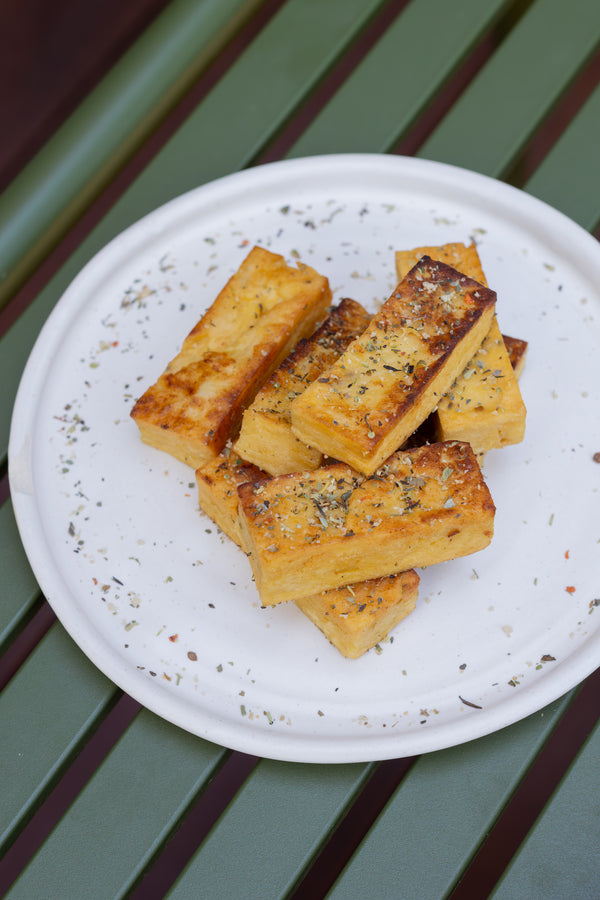 Claire's Chickpea Panisse
Posted by:
Jacobsen Salt Co.
Shop The Recipe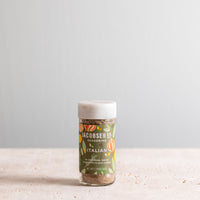 Claire, on our team!, makes a delicious Chickpea Panisse that gets a boost of herby lemony flavor from our Italian Seasoning. While this recipe is an all-season favorite, it's sure to pair especially well with whatever you're serving this summer. 

Recipe from the JSC Kitchen 

Process

Sift the chickpea flour through a fine strainer, then set aside.
Bring the water to a boil and rapidly whisk in the sifted chickpea flour. Turn the heat down to medium-low and continue to whisk the batter for about 20 minutes. Add in the Italian seasoning.
Pour the olive oil onto a baking tray or cookie sheet, then pour the panisse batter onto the oiled tray; the consistency will be stiff. Cover the tray with plastic wrap and allow to sit for at least two hours in the refrigerator, or overnight.
Turn out the cold batter onto a cutting board and cut into desired shape.
In a skillet with the neutral oil, sear the panisse on each side until golden brown. Remove from the pan and drain on a paper towel, then season with more Italian seasoning before serving.