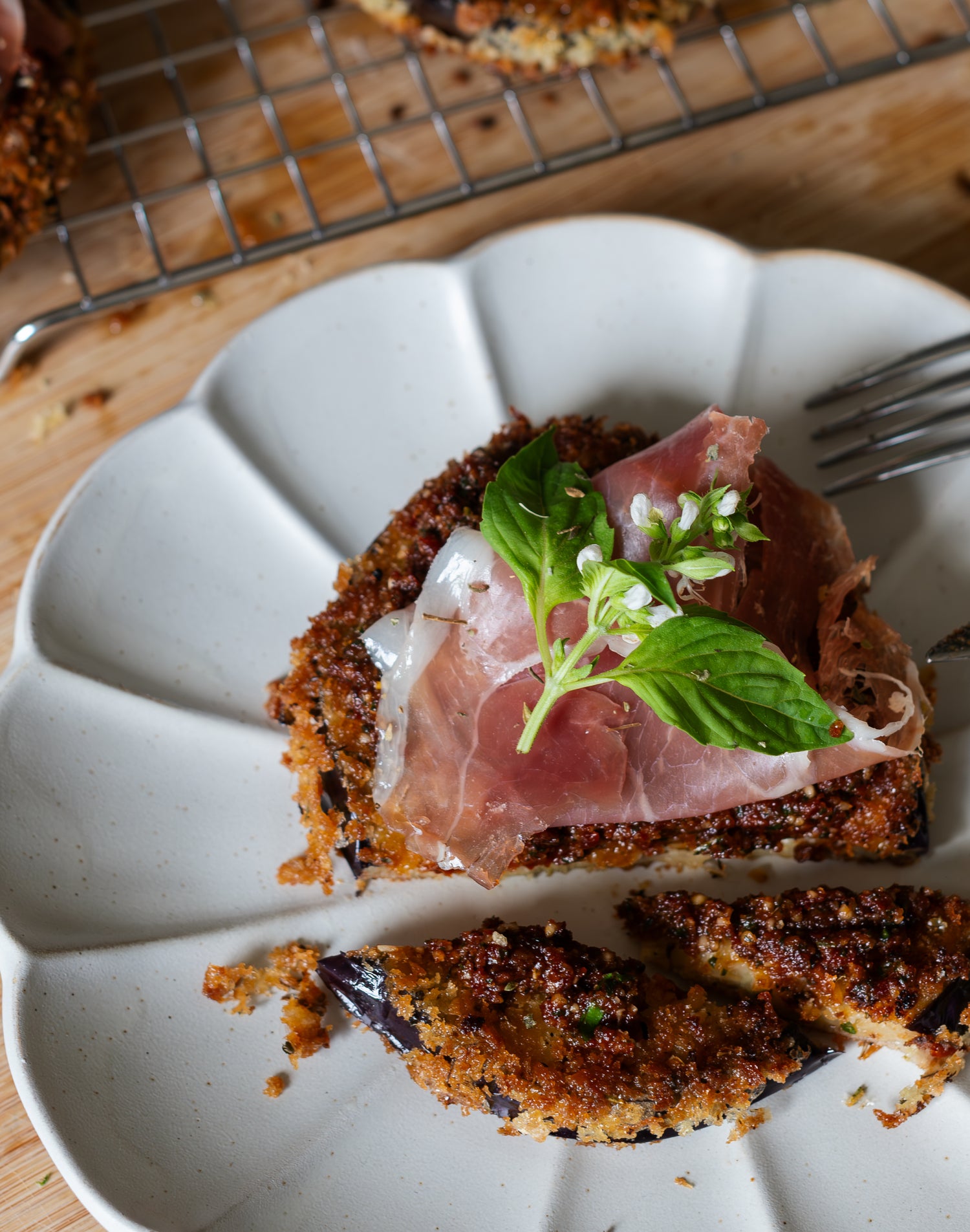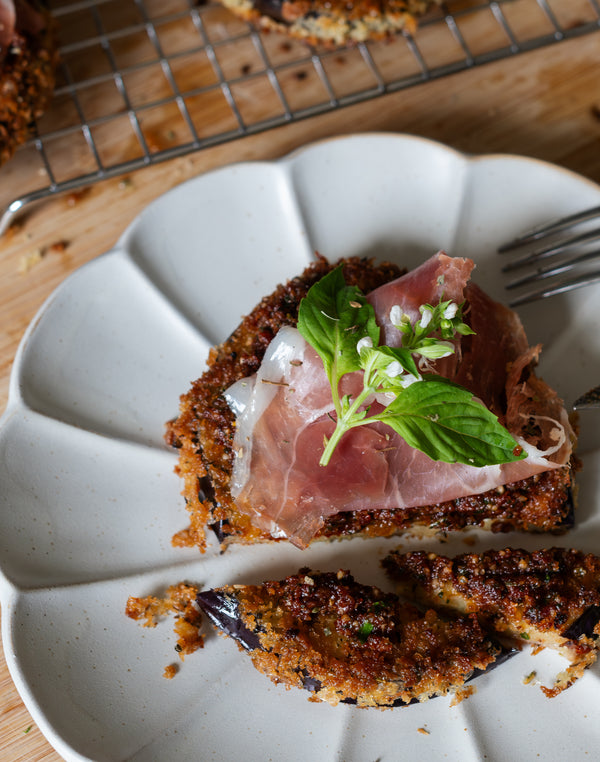 Posted by:
Jacobsen Salt Co.
Shop The Recipe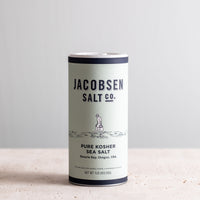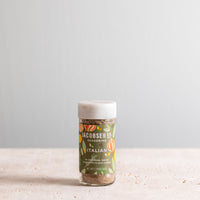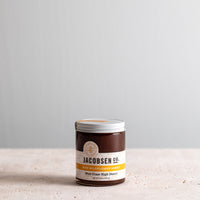 Carrots leaving you cold? Broccoli feeling a little boring? Why not look into incorporating a new vegetable into your cooking routine, like the violet sheen of an eggplant? If you're like us, we might order eggplant at a restaurant but rarely find ourselves popping one into our shopping cart.
The oblong ingredient can feel intimidating due to its thick skin, hearty flesh, and tendency to mush if overcooked, but our simple eggplant crostini recipe sets you up for success by allowing salt to coax out extra moisture from the jewel-toned crop while you prep the rest of your dish. This crispy, breaded "crostini" riffs on the classic Italian side dish, leaving you an opportunity to play with the toppings.
If sun-dried tomato pesto isn't for you (or one of your guests), feel free to make a classic all-green pesto, or top it with a soft cheese, like burrata. If you want to really go wild, you can explore finishing every disc differently.
Recipe by: Kourtney Paranteau
Serves 4-6
Process
Prep the Eggplant
Cut your eggplant into ¼-inch discs and liberally salt both sides of each slice with kosher sea salt and set in a colander. Allow the salt to draw out the trapped moisture in the eggplant for at least 45 minutes and up to an hour.
Make the Pesto
Pulse olive oil, sun-dried tomatoes, basil leaves, pine nuts, parmesan, and garlic in a food processor until the mixture is completely broken down but still chunky and flecks of pine nuts remain visible. Using a spatula, scrape all of the pesto out of the food processor, place in a bowl, and chill while you continue making the eggplant crostini.
Make the Eggplant Crostini
Next set out three bowls - the first for your flour, the middle for your beaten eggs, and the final bowl for your panko breadcrumbs. Working in that same order, dust each eggplant disc with with flour, dunk it in the egg, and coat it in breadcrumbs, repeat until all of the discs are covered and arrange on a plate.
Heat a non-stick frying pan with oil over medium heat and ready a baking rack next to your frying station.  Working in batches, carefully place 2-3 eggplant slices in the oil (being mindful not to overcrowd your pan) and cook for 3 minutes on each side or until golden brown, repeat until all of the discs are cooked.
To Build
Top each eggplant with a healthy dollop of tomato pesto, a ribbon of prosciutto, a sprig of basil, and sprinkling of parmesan. A fitting but optional topping: finish with a drizzle of honey.