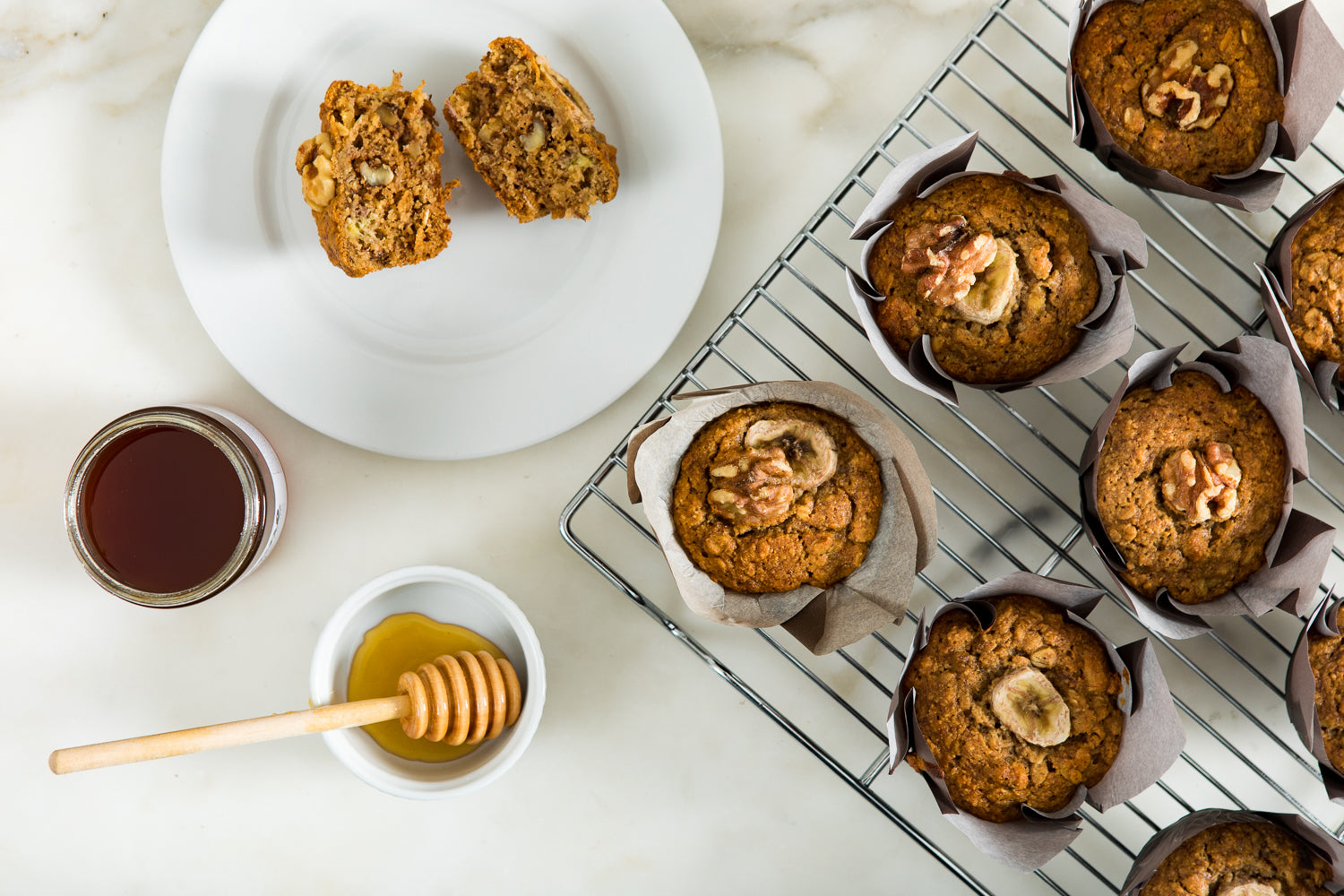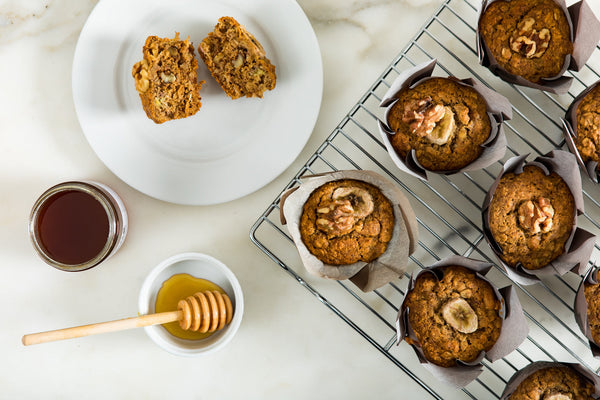 Posted by:
Jacobsen Salt Co.
Shop The Recipe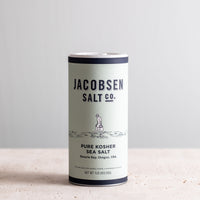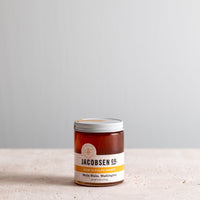 Need a treat that feels indulgent but is packed with good-for-you ingredients and happens to be refined sugar and gluten free? Look no further than these Honey Banana Nut Muffins made with Jacobsen Co. Raw Alfalfa Honey. Perfect for breakfast or an afternoon snack, these muffins will keep you fueled and full until your next meal. We love to eat ours with a spread of peanut butter and an extra drizzle of honey!
Note: You can substitute the 1 cup almond meal and 1 cup oat flour with 1 ½ cups all-purpose flour or spelt flour.
INGREDIENTS
1 cup almond meal
1 cup oat flour
1 cup old-fashioned rolled oats
2 teaspoons ground cinnamon
1 teaspoon baking soda
1/2 teaspoon Jacobsen Salt Co. Pure Kosher Sea Salt
3 eggs, beaten
1 ¼ cup mashed bananas (about 3 large bananas)
6 tablespoons unsalted butter, melted
1/2 cup  Jacobsen Co. Raw Alfalfa Honey
2 teaspoons apple cider vinegar
1 teaspoon vanilla
1/2 cup chopped walnuts or pecans (optional)
Sliced bananas or walnut halves for garnish. 
PROCESS
Arrange a rack in the center of the oven and preheat the oven to 350°F. Line a 12-cup standard muffin tin with paper muffin cups.
In a large bowl, combine the almond meal, oat flour, oats, cinnamon, nutmeg, baking soda, and Pure Kosher Sea Salt. Add the walnuts or pecans, if using.
In a separate bowl, mix together the eggs, bananas, butter, Raw Honey, vinegar and vanilla. Add the wet ingredients to the dry ingredients, mixing until just combined.
Spoon the batter into the muffin cups filling each to the brim. Bake until the muffins are nicely browned on top and a toothpick inserted in the center of a muffin comes out clean, about 25 to 35 minutes. Store up to 4 days in an airtight container or up to 3 months in the freezer.