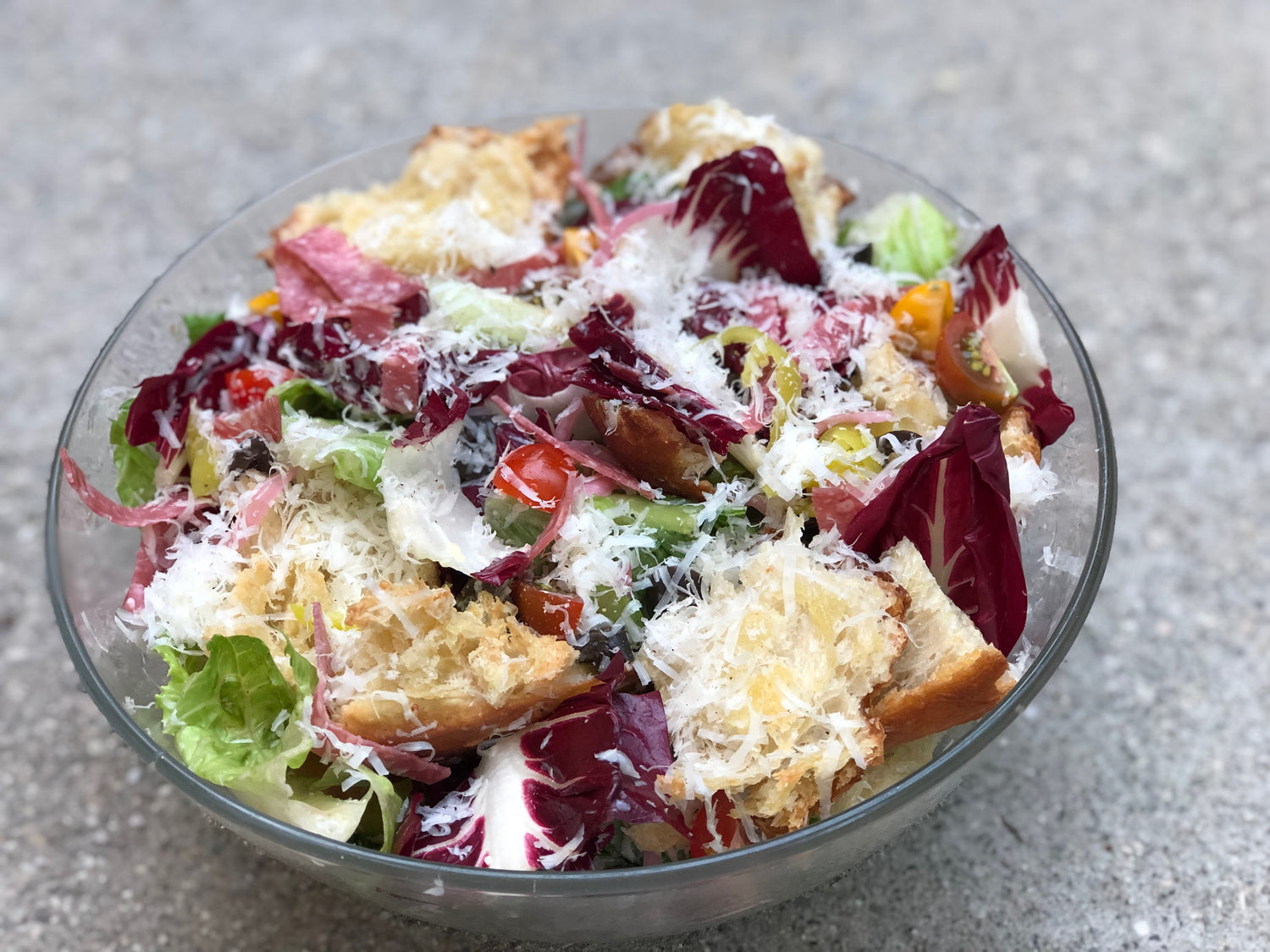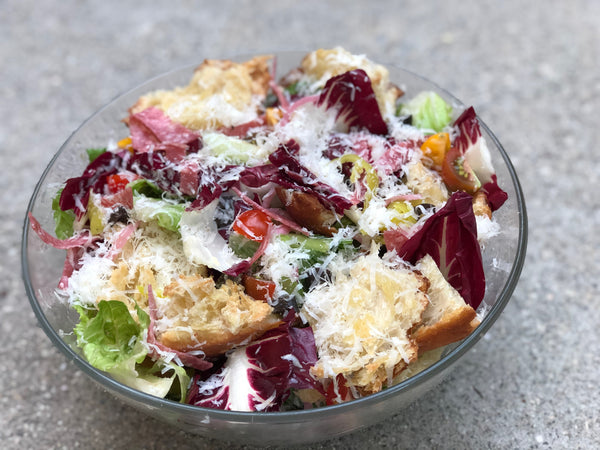 Italian Panzanella Salad with Trapani Fine Sea Salt
Posted by:
Jacobsen Salt Co.
Shop The Recipe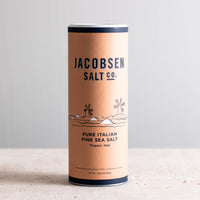 Do you find yourself hankering for carbs but promised yourself a salad? Maybe you just feel too fatigued these days to even hold a sandwich? Then this end-of-summer panzanella salad should take centerstage on your dinner table tonight.
Recipe by Kourtney Paranteau
Makes enough for 2 main courses or 4 side salads
INGREDIENTS:
For the bread: 
1 Tbsp Fine Sea Salt

½ loaf day old bread, torn into large chunks 

3 Tbsp Olive Oil 
 For the dressing:
1 Tbsp red wine vinegar 
2 Tbsp olive oil 
1 Tbsp mayonnaise 
1  Tbsp stone ground mustard
1 Tsp black pepper 
2 Tsp pepperoncini pickling liquid 
Juice of ½ a lemon 
½ cup shredded parmesan, plus extra for garnishing
For the salad assembly:
3 Tbsp pepperoncinis

2 Tbsp pickled red onions

10 slices of salami, cut into small ribbons 

¼ cup black olives

¼ cup cherry tomatoes, quartered 

½ head romaine lettuce, torn into bite sized sheets

1 head radicchio, torn into bite sized sheets
 PROCESS:
For the bread:
Preheat your oven to 350. While the oven heats, drench bread chunks with olive oil and salt. Toss until evenly coated. On a baking sheet, spread bread mixture into a single layer and bake for 15 minutes or until the edges of the bread bits begin to turn a golden brown.
For the dressing: 
In a small bowl whisk together olive oil, red wine vinegar, pepperoncini liquid, mustard, lemon juice, cheese, and black pepper and set aside. 
For the assembly:
Simply toss greens, salami, olives, pickled onions, tomatoes, pepperoncinis, and bread with your salad dressing in a large bowl, starting with ½ the dressing as not to over dress. For best results, mix and massage salad with your hands and garnish with remaining parmesan.