Mixed Citrus Salad with Honey Vinaigrette
Posted by:
Jacobsen Salt Co.
Shop The Recipe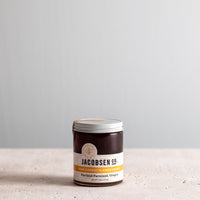 Raw Carrot Flower Honey
$11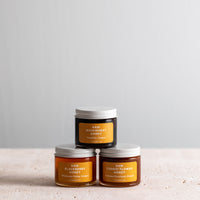 Raw Honey Sampler Set
$26
SOLD OUT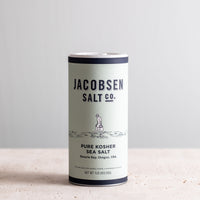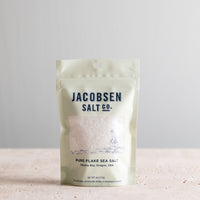 Spring has begun and it feels so close to truly springing. We're manifesting freeing our warm-weather wardrobe from storage by sliding into slightly more sunny dishes, like this mixed citrus, cabbage, and fennel salad. It features some brighter notes alongside those remaining cruciferous vegetables we're still enjoying from the last days of winter.
Not only will this simple salad bridge the days between the seasons, but it also can be completed within fifteen minutes of you supreming your citrus. As always, we recommend picking up your produce from Rubinette Produce inside Providore, if you're shopping within the Portland area.
Recipe by: Kourtney Paranteau
Serves 4-6 as a side salad
*Supreming is when you lead a paring knife down the peel of a citrus, leaving only exposed meat of the fruit. If your citrus still has any thick pieces of pith, cut them away as well.
Process
In a small bowl make the honey vinaigrette by whisking together honey, thyme, parsley, vinegar, kosher salt, and olive oil and set aside.
Toss cabbage, fennel, and mixed citrus in a large bowl before adding blue cheese and pumpkin seeds and gently tossing in your simple honey vinaigrette.
Plate on an oval dish, being mindful to spread out each element of the salad evenly on the plate. Finish with fennel fronds and flaky salt. Serve immediately.