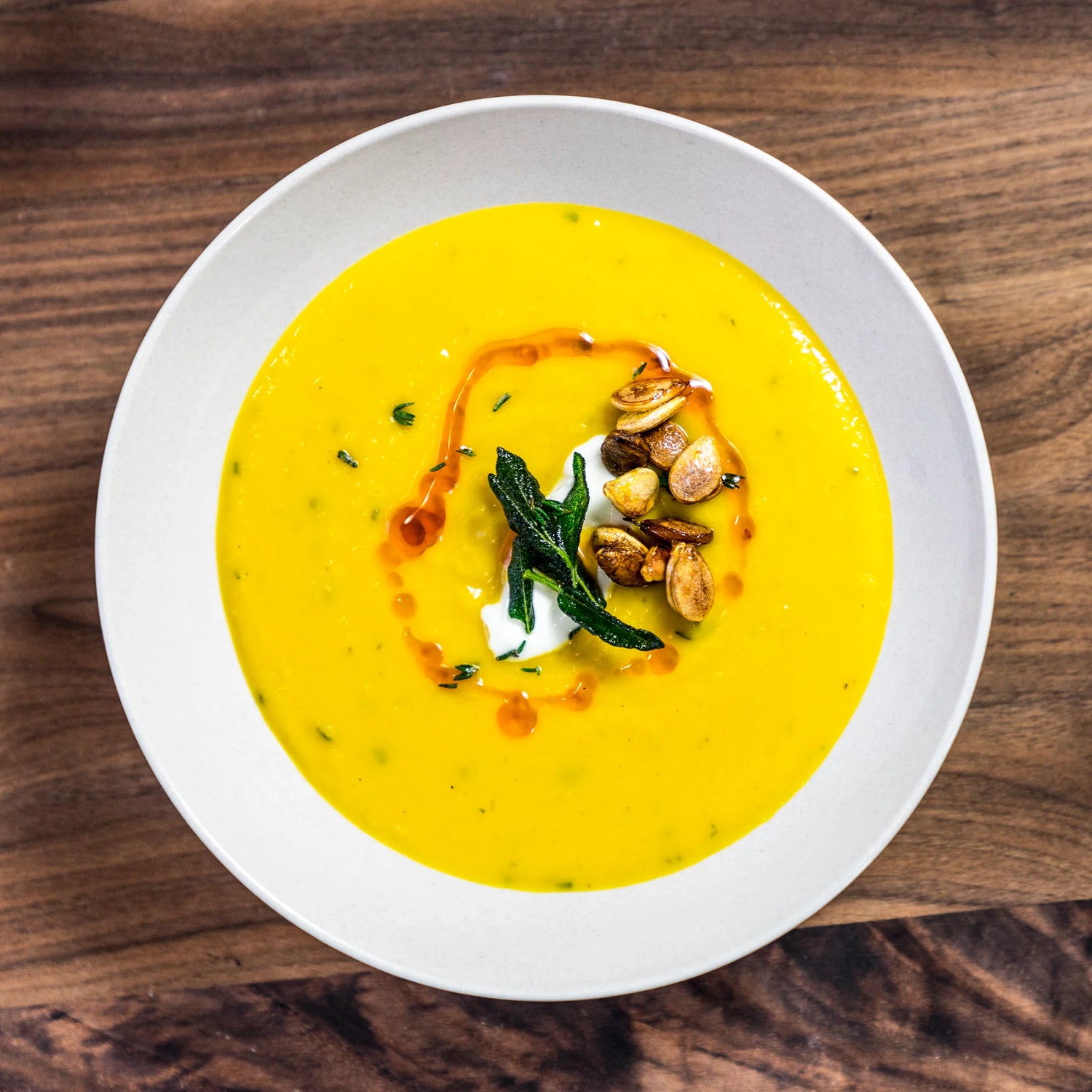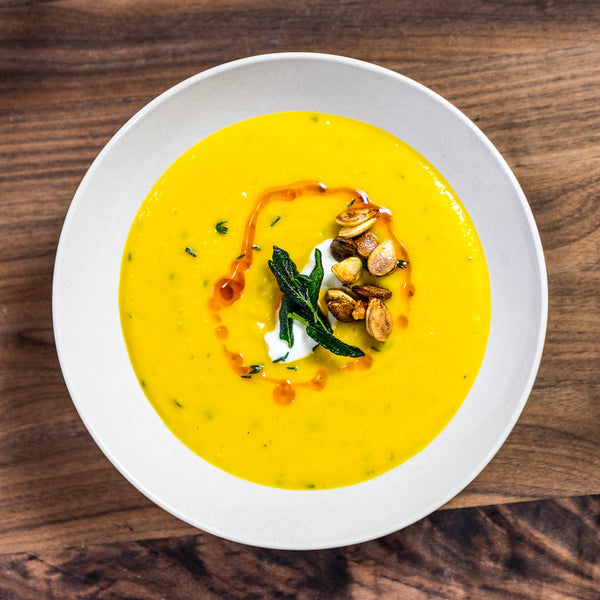 Winter Squash Soup with Infused Garlic Salt
Posted by:
Jacobsen Salt Co.
Shop The Recipe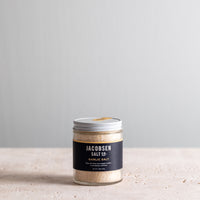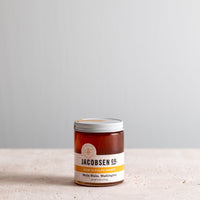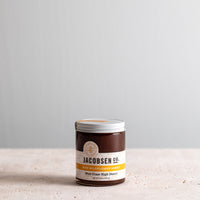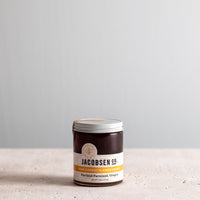 Raw Carrot Flower Honey
$11
This Heirloom Winter Squash Soup is silky, rich, and vibrant in color. Our Infused Garlic Salt adds an extra layer of complexity with bursts of salinity.
We teamed up with our good friends at World Foods to create a series of soup recipes perfect for chilly autumn weather. We sourced all our ingredients from their shop and shared the recipe so that they could serve it to their customers in the Deli! 
Serves 8-10
Process
Preheat oven to 425°F. In a large mixing bowl, toss cubes of squash with olive oil and sprinkle with Infused Garlic Salt. On a large sheet pan, add squash in one even layer (you may need more than one sheet pan) and then cook in oven for 20-30 mins until squash begins to brown around the edges. Remove and let cool.
Melt butter in a large dutch oven over medium heat. Then add onion and garlic and sauté until tender – seasoning to taste with Jacobsen Garlic Salt. Add the herbs and sauté for one more minute. Then add squash and vegetable stock to the pot and bring to a boil. Reduce the heat, cover, and simmer for 10-15 mins.
Then, working in batches, puree the soup in a strong blender and return the soup to the same pot. At this point add more or less liquid to the puree as necessary to achieve a texture that is thick but smooth, and still a bit loose. Keep in mind that you will add cream in a moment.
Stir in the cream and the honey, bring to a simmer, season to taste with Infused Garlic Salt. At this point the soup can be chilled if necessary and reheated to serve.