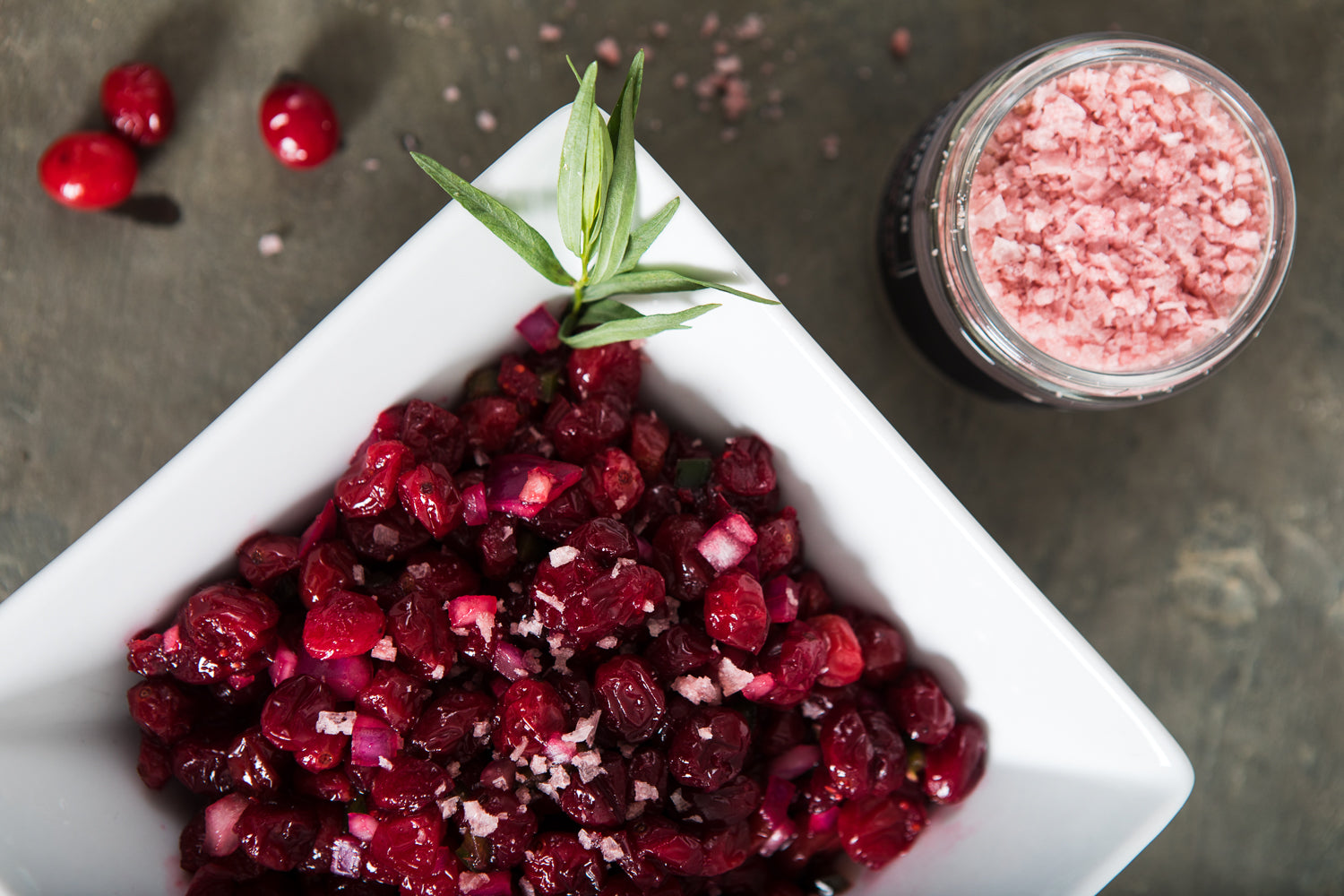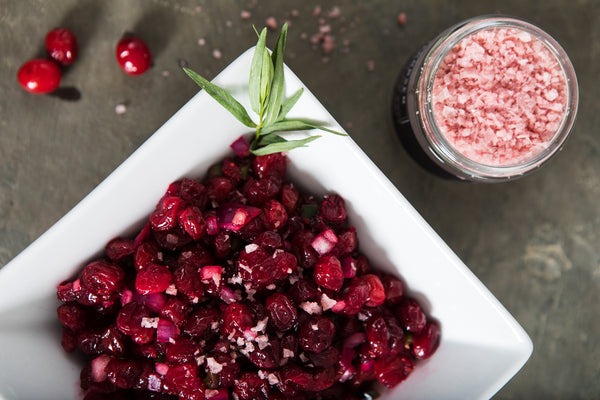 Roasted Cranberry Salsa with Infused Pinot Noir Salt
Posted by:
Jacobsen Salt Co.
Shop The Recipe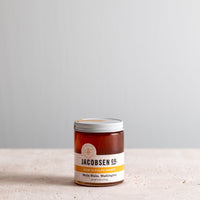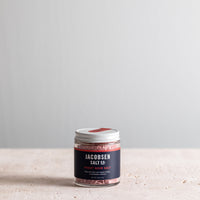 Infused Pinot Noir Salt
$15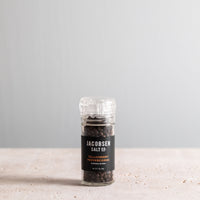 Sourced Tellicherry Peppercorn Grinder
$11
This quick and easy cranberry side dish is the perfect complement to your holiday meal. Double the recipe if you are feeding a crowd or if you want to ensure enough for leftover turkey sandwiches all weekend long.
Process


Preheat oven to 350 degrees and line a baking sheet with foil.
Cut jalapeño pepper in half and remove seeds. Place on the baking sheet and spread cranberries around, tossing with olive oil on the pan. Roast for 5-7 minutes until the cranberries are soft and beginning to burst, and the pepper begins to shrivel. Set aside to cool.
In a medium bowl, toss pomegranate arils, onion, cilantro, orange juice, zest and Raw Honey. Chop the cooled pepper halves and mix. Toss in cranberries, season with Infused Pinot Noir Salt and pepper.
Serve immediately or transfer to an airtight container and refrigerate for up to 4 days.