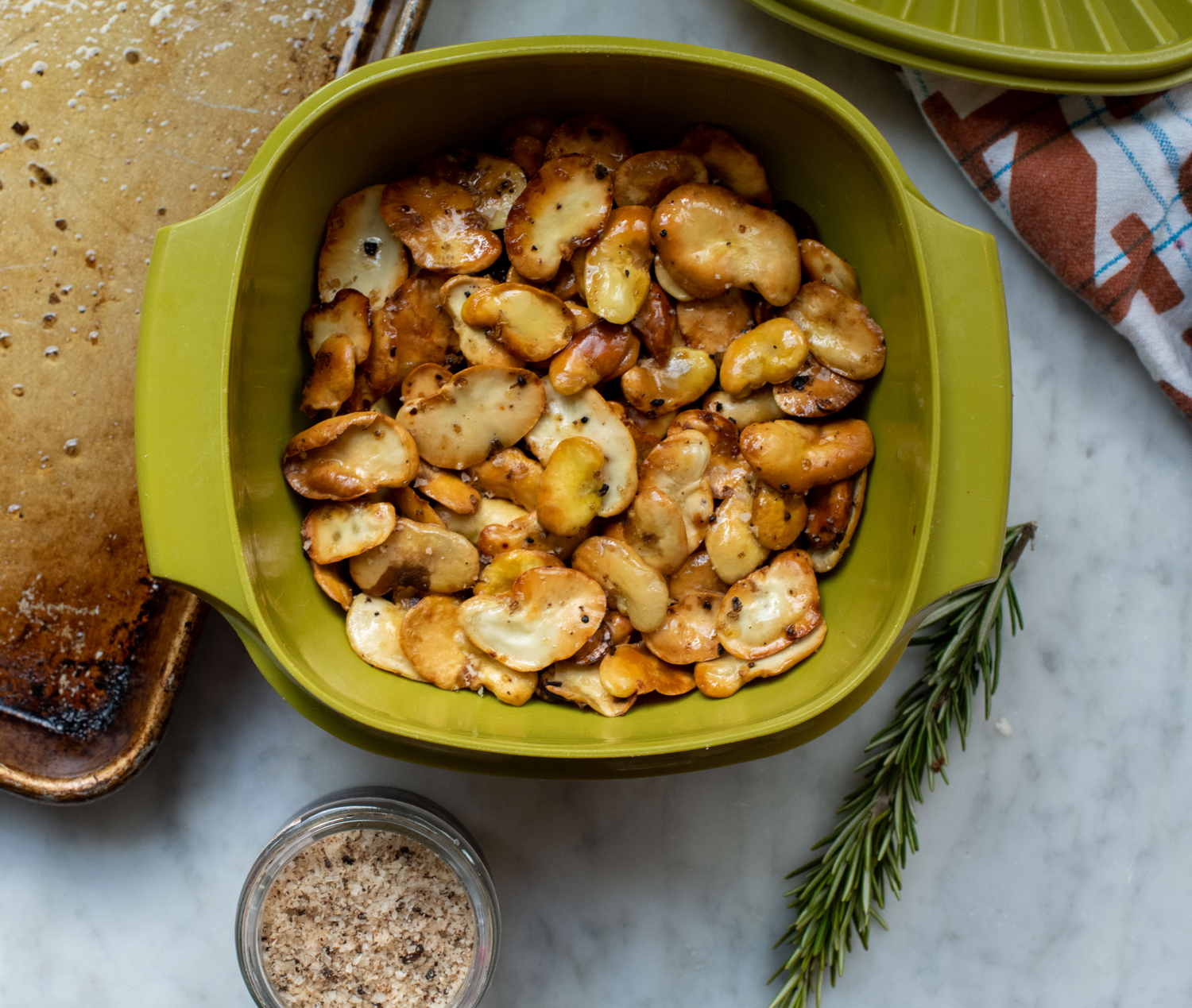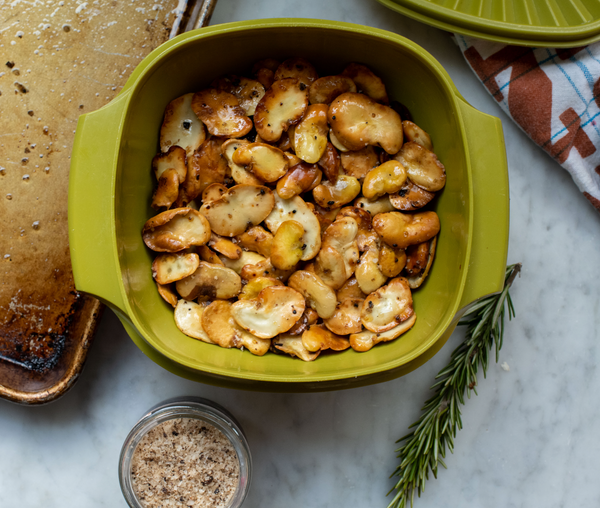 Posted by:
Jacobsen Salt Co.
Shop The Recipe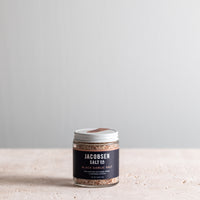 Infused Black Garlic Salt
$13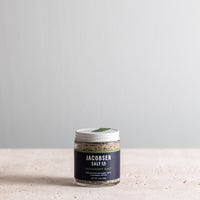 Infused Rosemary Salt
$14
SOLD OUT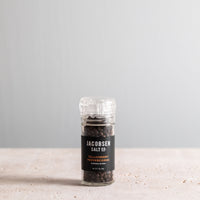 Sourced Tellicherry Peppercorn Grinder
$11
As one of the oldest known cultivated crops, fava beans are an easy-to-grow flowering pea plant harvested in spring. Try this crispy and salty version, flavored with your favorite infused salt. Movie time, salad topper, or lunch-box snack, think roasted chickpeas, with a buttery, nutty flavor. 
Process


Cover your dried beans in water and soak for 4-5 hours, until tender but still have a slight bite. Remove shell, if necessary. 
Rinse and dry.
Preheat your oven to 350ºF.

Toss the beans in olive oil and your infused salt. Feel free to mix it up here! We split the beans into two bowls, tossed half with infused rosemary salt and the other half with infused black garlic salt. Anything goes!
Place them on a sheet pan, in one even layer, trying not to overlap too much.
Roast them in your preheated oven for 40-45 minutes, tossing halfway. 
Enjoy!