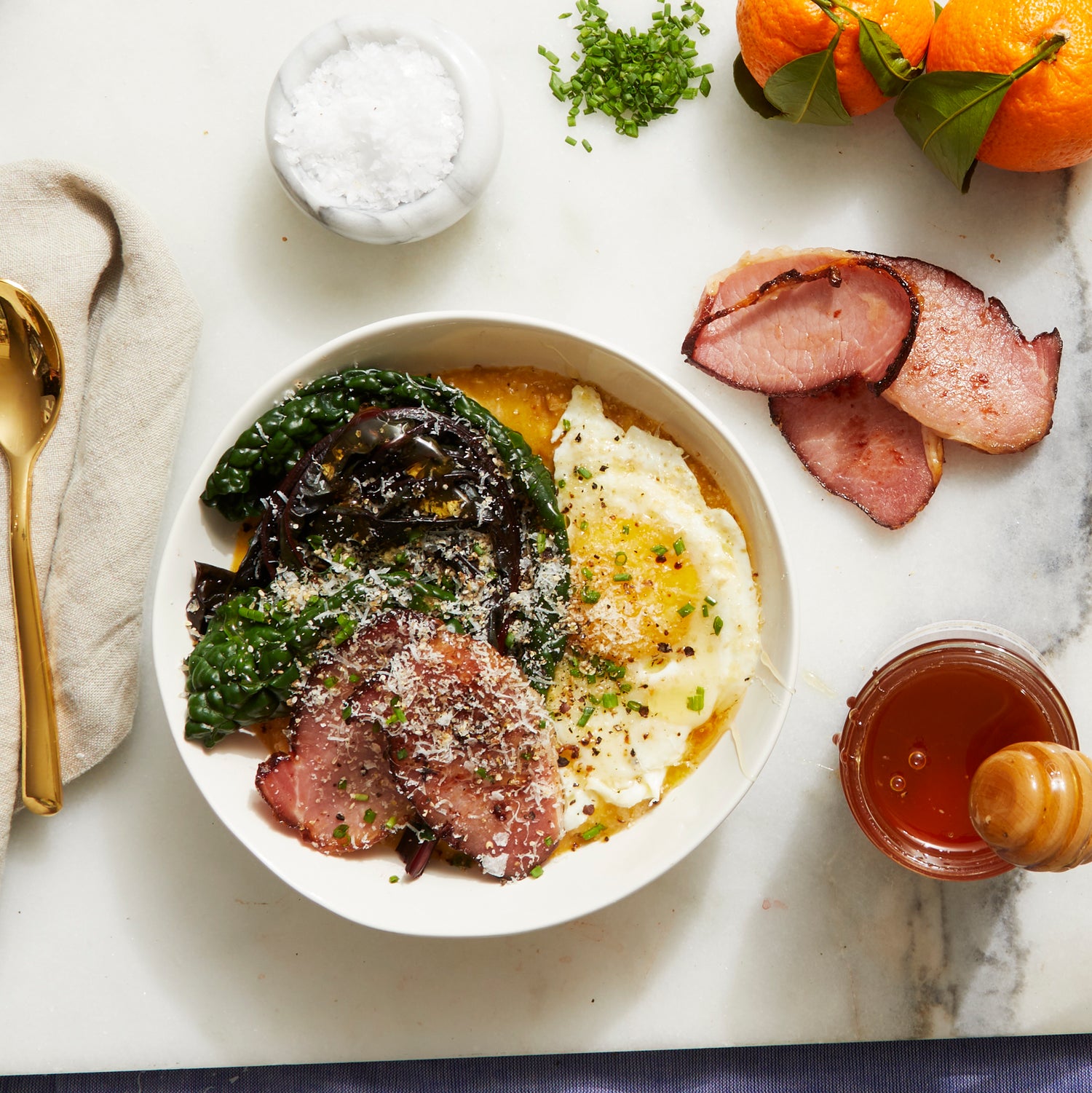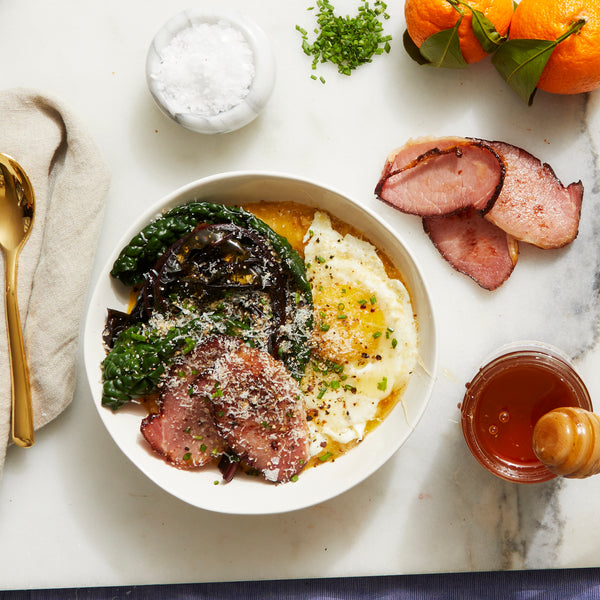 Posted by:
Jacobsen Salt Co.
Shop The Recipe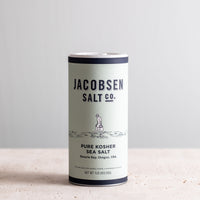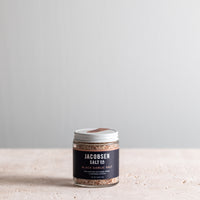 Infused Black Garlic Salt
$13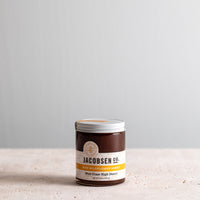 Homemade breakfasts should be like your favorite outfit–simple, stunning and a showcase of all your best features. And since graduating from the greasy spoon specials of my twenties, mornings in my thirties have most often begun with a comforting bowl of hearty porridge. This savory farrotto satisfies a craving for a classic American breakfast all while sitting on a pillow of creamy farro. And as the rain and dreary winter weather passes by outside, a drizzle of honey is the perfect golden crown on this flavor-packed bowl.
Recipe by Kourtney Paranteau  
Serves 4


Process


Drain your soaked farro into a large bowl and set aside while heating oil in a large, heavy bottomed pot over medium-high heat. Once the oil shines from heat, add your farro and salt and cook while stirring with a wooden spoon for two minutes, or until all of your grains have kissed the heat. Reduce the heat to medium and start pouring in your broth a quarter cup at a time, all while continuing to stir. As the broth soaks into the farro, keep adding broth until all four cups have been used. Meanwhile, steam your greens over high heat in a colander resting atop a pot of boiling water until just tender (about four minutes). Remove from the heat and shock under cold water and set aside.
Test a grain of porridge to ensure there's no more tooth left in your farro before sprinkling half of your grated parmesan cheese into the pot and stirring. Finally, to plate, ladle a generous scoop of farrotto evenly into four bowls and top each with a crown of wilted kale, bacon, egg and garnish with Black Garlic Salt, sesame seeds, chives, remaining cheese and a drizzle of Raw Wildflower Honey.