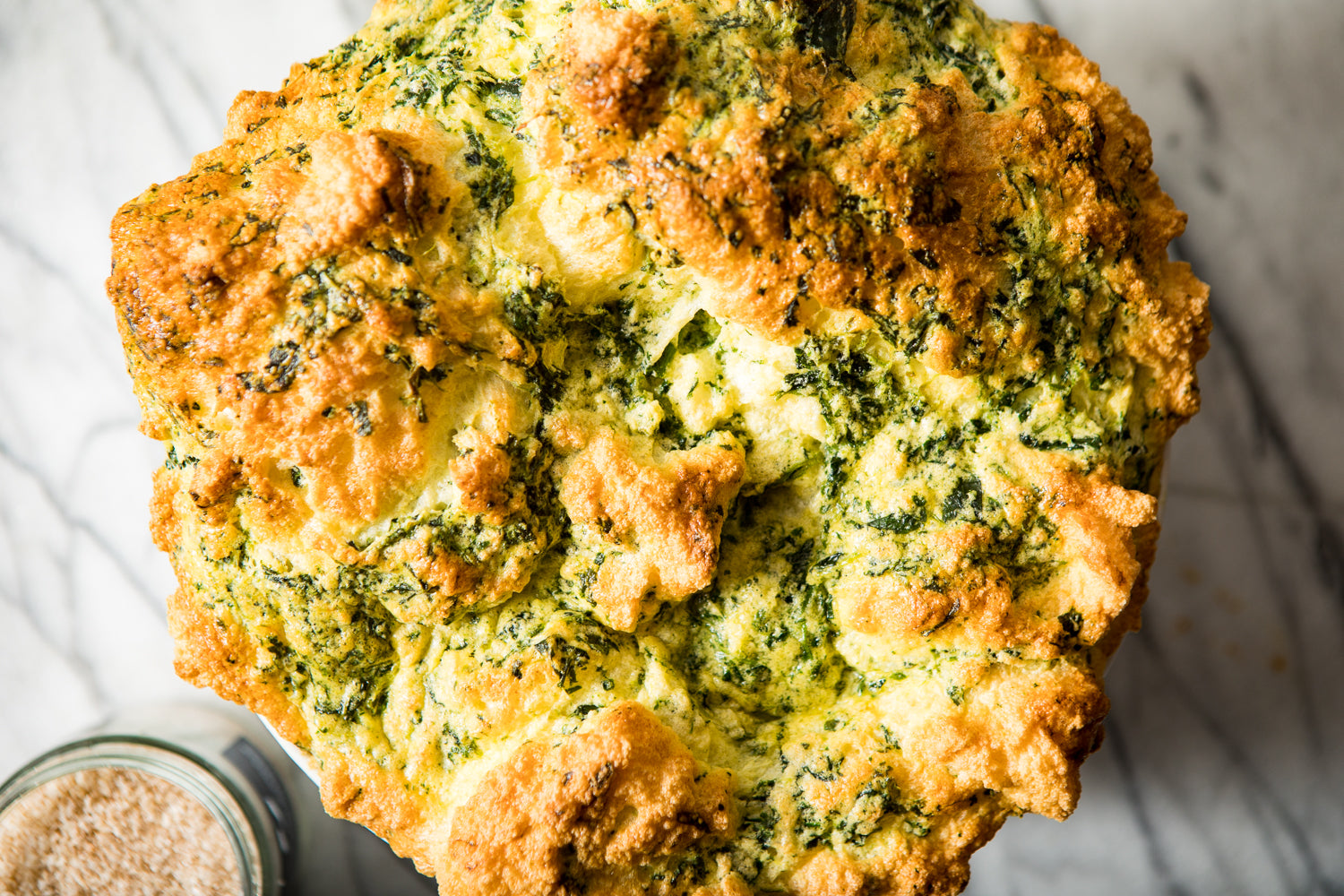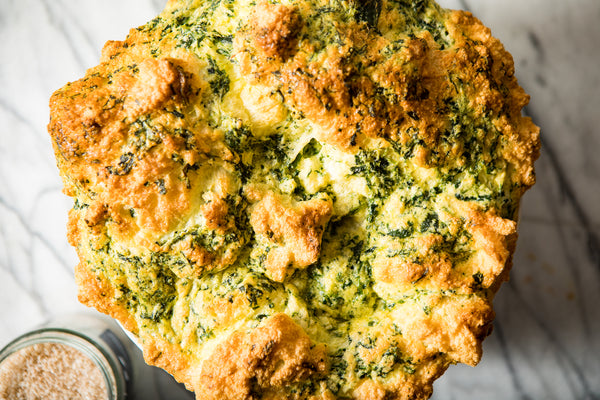 Spinach Soufflé with Infused Habanero Salt
Posted by:
Jacobsen Salt Co.
Shop The Recipe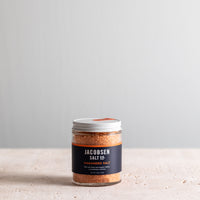 Infused Habanero Salt
$11
Our Founder, Ben Jacobsen, was (and still is) an adventurous eater, and always loved the inspired flavors and creative recipes his mom prepared. 
One way that makes sharing treasured family recipes even better is the addition of an exceptional pantry staple, like our Infused Habanero Salt. Serve up something extra special with this famous Spinach Soufflé recipe, brimming with love from the Jacobsen family to yours!


Recipe by: Jane Jacobsen


Process


Preheat oven to 400°F. Lightly grease a 1½ quart soufflé dish.
Combine butter and flour in a saucepan over low heat and stir until smooth and bubbly, about 2 minutes. Add, Infused Habanero Salt, pepper, and milk, stir to combine. Cook for an additional 1-2 minutes until smooth and thick.
Remove saucepan from heat and add the egg yolks one at a time, stirring after each addition. Add the cheese and spinach and stir until cheese is melted. Transfer to a large mixing bowl to cool while you prepare the egg whites.
With a hand mixer or standing mixer with a whisk attachment, beat the egg whites until stiff, glossy peaks form. Stir in one quarter of the egg whites into the cheese mixture to lighten. Gently fold in the remaining egg whites, careful not to over mix.
Pour batter into soufflé dish and place in oven. Turn oven down to 375°F and bake for 30-35 minutes until puffed and browned. Don't open the oven door to prevent the soufflé from sinking.