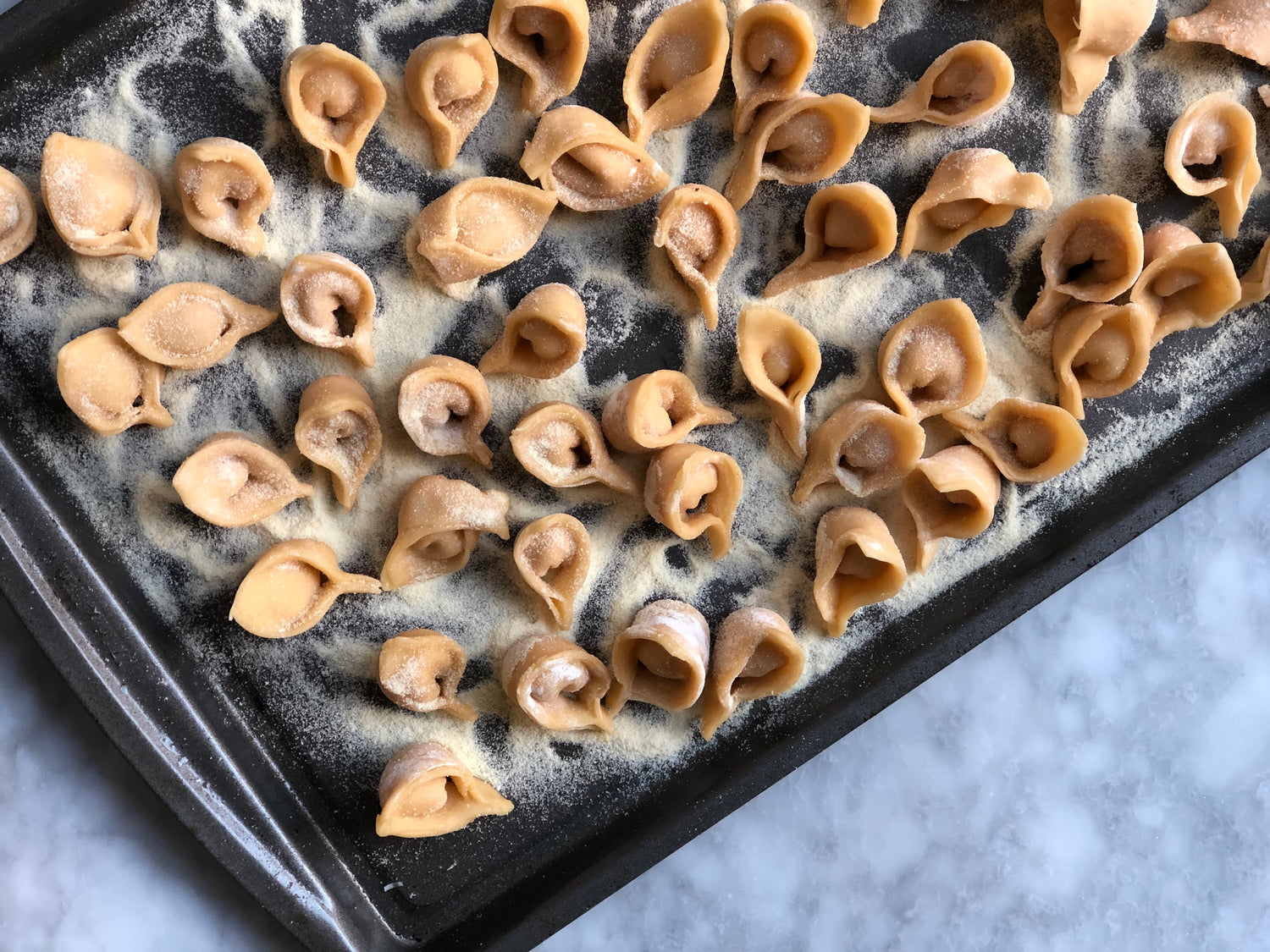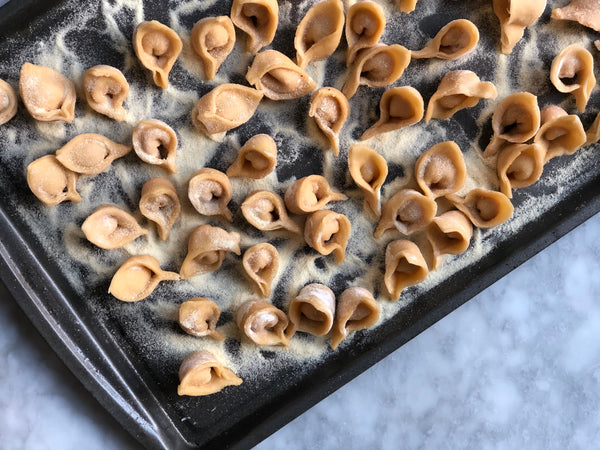 Sweet Potato Tortellini en Brodo with Infused Rosemary Salt
Posted by:
Jacobsen Salt Co.
Shop The Recipe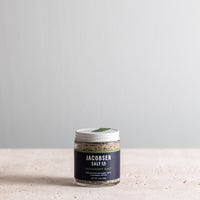 Infused Rosemary Salt
$14
SOLD OUT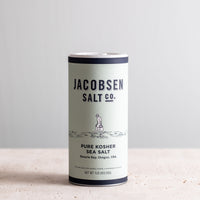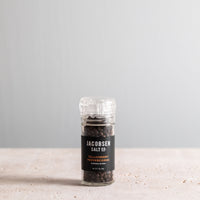 Sourced Tellicherry Peppercorn Grinder
$11
Listen, we're not going to sit here and pretend our favorite Thanksgiving leftovers meal isn't the overstuffed sandwich we make Friday morning while surfing the web. We're also willing to acknowledge that everyone's version looks different depending on the holiday they've had and their nostalgic preferences. One thing we do know a little bit about is finding delicious solutions to leftovers that don't quite fit into a sandwich, and whose integrity can't stand up to the microwave's harsh magnetrons.
Since this year and this holiday looked entirely different for many of us, we shifted our leftover focus to repurposing those Thanksgiving side dishes that may get forgotten once the table is cleared. If you're up for it, try making this leftovers dinner that 1. doesn't resemble the original feast itself and 2. will exercise your quarantine home-cooking muscles.
Recipe and photography by Kourtney Paranteau
The yam or sweet potato are eye-catching root vegetables that are non-negotiable on most Thanksgiving spreads, but degrade on a reheat. This rendition on Italian tortellini en brodo (tortellini in broth), swaps out spinach and sausage for your leftover orange-hued roots.
Makes 4-6 servings


Process


For the broth
We always recommend making your own stock or broth whenever you roast a turkey, chicken, pot roast etc. Make a habit of saving any celery, carrot and onion scraps to throw in a pot along with your carcass, add enough water to just cover the bones and boil with a pinch of salt, pepper and bay leaves, then reduce to a simmer for a minimum of six hours.
However, if you don't have the time, scraps, or patience to slow cook your own stock, 4 cups of store-bought broth will work, too. 
For the filling
First, run your yams or sweet potatoes through a ricer to ensure their texture will be silky and to remove any lingering stringy bits (if you already did this pre-Thanksgiving, there's no need to repeat yourself). Add your cheeses and seasonings and mix with a wooden spoon until all of the ingredients are equally distributed.
To assemble
Make your favorite pasta dough and roll it out into four long fresh sheets. Set yourself up for success by gathering everything you'll need for a seamless workstation. Get out a shallow bowl of water, a towel, and cut a piece of thick paper into a 2-inch strip. Now, working with each sheet of pasta, measure 2"x2" squares and slice with a pasta/pizza cutter or paring knife.
Fill each tortellini with a teaspoon-sized ball of the yam mixture, and with a dampened finger, wet the perimeter of your pasta square. Next, draw two diagonal corners together and seal. With the remaining sides, press them together so the pasta forms into a little triangular pouch. Set aside on a baking tray sprinkled with semolina flour. Repeat until pasta and/or filling run out.
Boil a pot of well-seasoned water and let it come to a rolling boil. While your pasta water is heating up, heat your broth on medium or until warmed to your ideal soup temperature. Gently place tortellini into the boiling water and when they begin to float up (about two minutes), they're cooked through. With a slotted spoon, transfer 5-6 tortellini into bowls with broth waiting for them, then finish each bowl with thyme, saffron threads, and Infused Rosemary Salt.