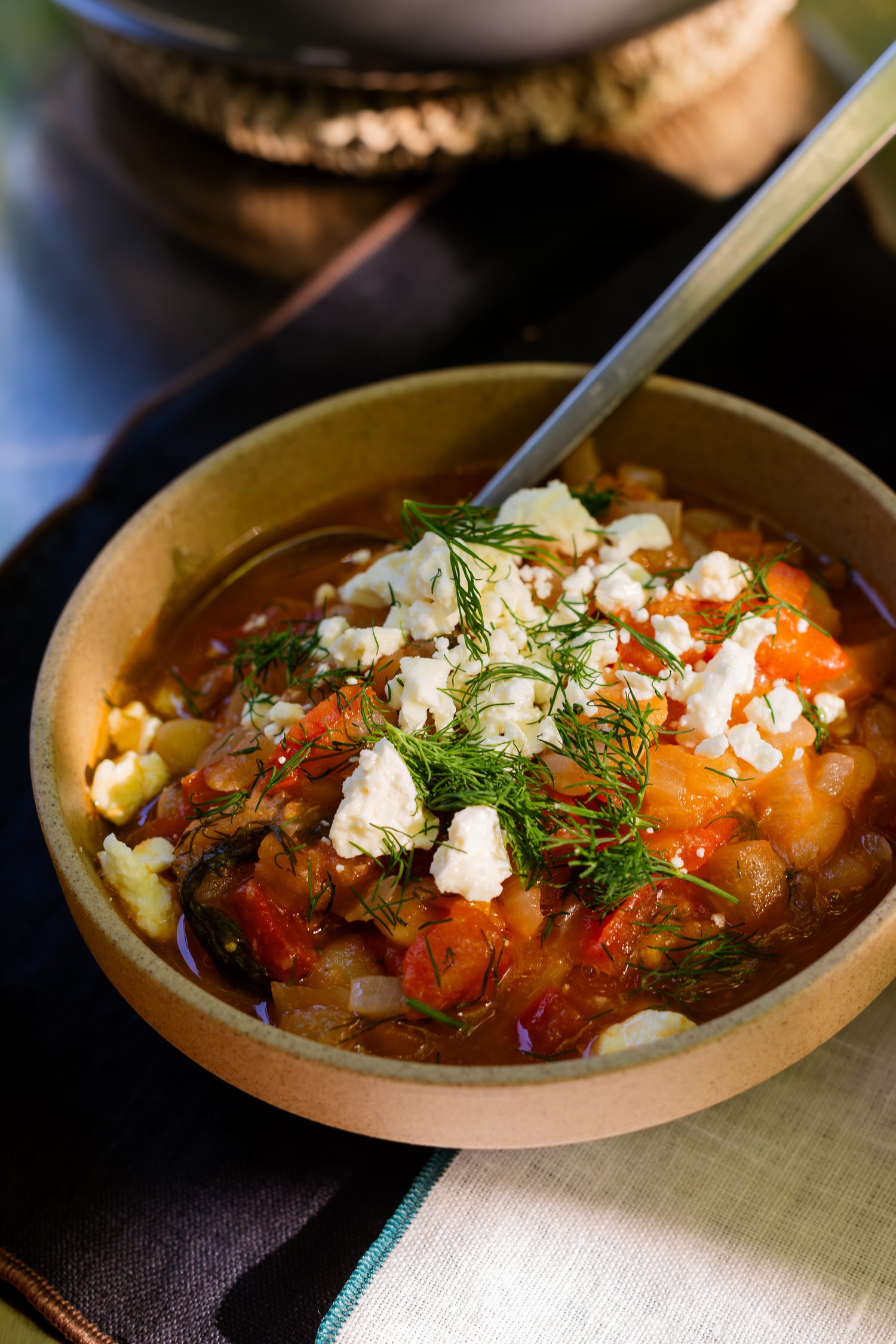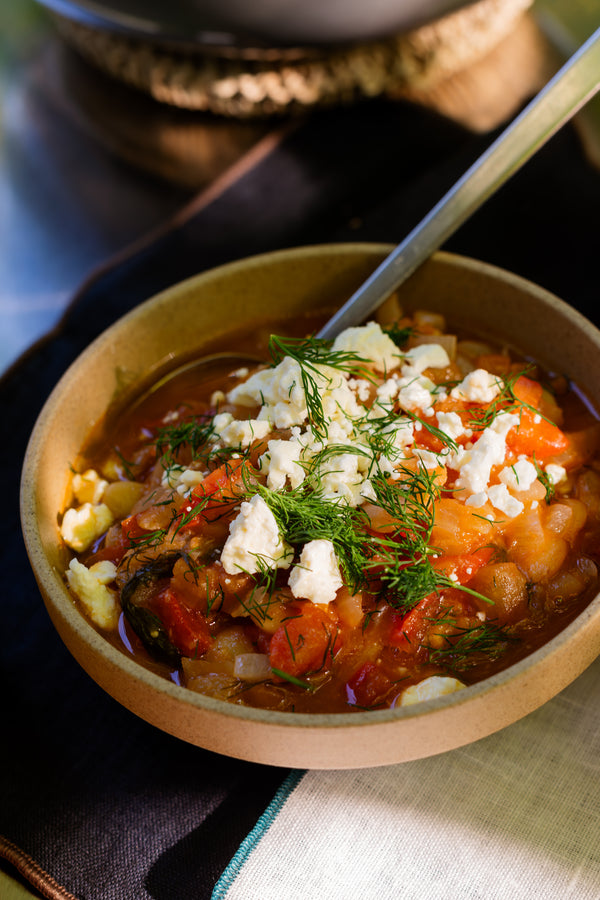 Tomato and Lima Bean with Raw Honey
Posted by:
Jacobsen Salt Co.
Shop The Recipe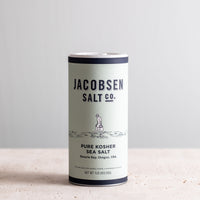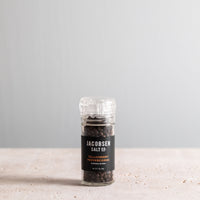 Sourced Tellicherry Peppercorn Grinder
$11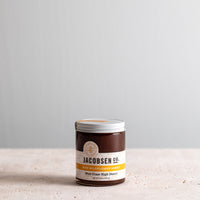 Niki Segnit, award-winning author of The Flavor Thesaurus: More Flavors, loves honey's varying notes and how the humble ingredient can elevate a dish. She writes: "Honey presents a sugary slideshow of trees, grasses, earth, resin, flowers, herbs, and rocks. Of all the ingredients I cook with, the only one that has moved me to tears was a honey, a Tasmanian leatherwood, with the generic if peculiar base note that most kinds of honey share: a bit like chamomile or daisy, with a touch of foliage. But it was the notes of yuzu and orange blossom that made it sing. My favorite way to sample honey is to bake or buy my favorite bread, toast it and spread it with salted butter, and then go about experiencing the flavors. Look out for notes of caramel, prune, jasmine, raisin, violet, blueberry, grass, wood, menthol, smoke, yeast, tropical fruit, anise seed, chocolate, lemon, orange peel, licorice, coconut, leather, fir tree, and dried fig."
When a cook adds a little sugar to a pot of tomatoes, they are effectively ripening them. Honey is even better, as it contributes floral notes alongside the sweetness the tomato would have developed, had it been given a little longer on the vine. Smoky, malty or herbal honeys are best. More than a little sweetness is added in this outstanding tomato and lima bean dish that I adapted from a recipe by the Greek cookery expert Diane Kochilas. The various ingredients added to the tomato sauce bolster its sweetness, sourness and, thanks to the olive oil, its bitterness. It makes pretty much as big a noise as tomato can: Beethoven's 10th Symphony, Die Tomate.


Words and Recipe by: Niki Segnit


Serves 8


Process


Soak dried lima beans overnight, then cover with plenty of fresh water and boil for about 10 minutes before simmering until soft. Once cooked, drain the beans and reserve the cooking water. 
In a flameproof Dutch oven, fry diced onions in 2 tbsp olive oil until lightly golden. Add cooked lima beans to the onions with another 3 tbsp olive oil, canned diced tomatoes, 2 cups of the reserved cooking water, and raw honey. Stir well, then cover and cook in a 375°F oven for 1 hour, adding more of the cooking water if needed.
Once the sauce looks good and thick, stir in chopped dill, red wine vinegar, tomato paste, and salt and pepper to taste. Return to the oven for another 30 minutes.
Serve the beans with crumbled feta on top, or don't – they are rich and tasty enough without.
*This recipe is versatile - swap canned lima beans for dried or swap fresh tomatoes for canned; we recommend just being mindful of the amount of liquid each ingredient contributes if you do so. The finished dish should have a thicker consistency.