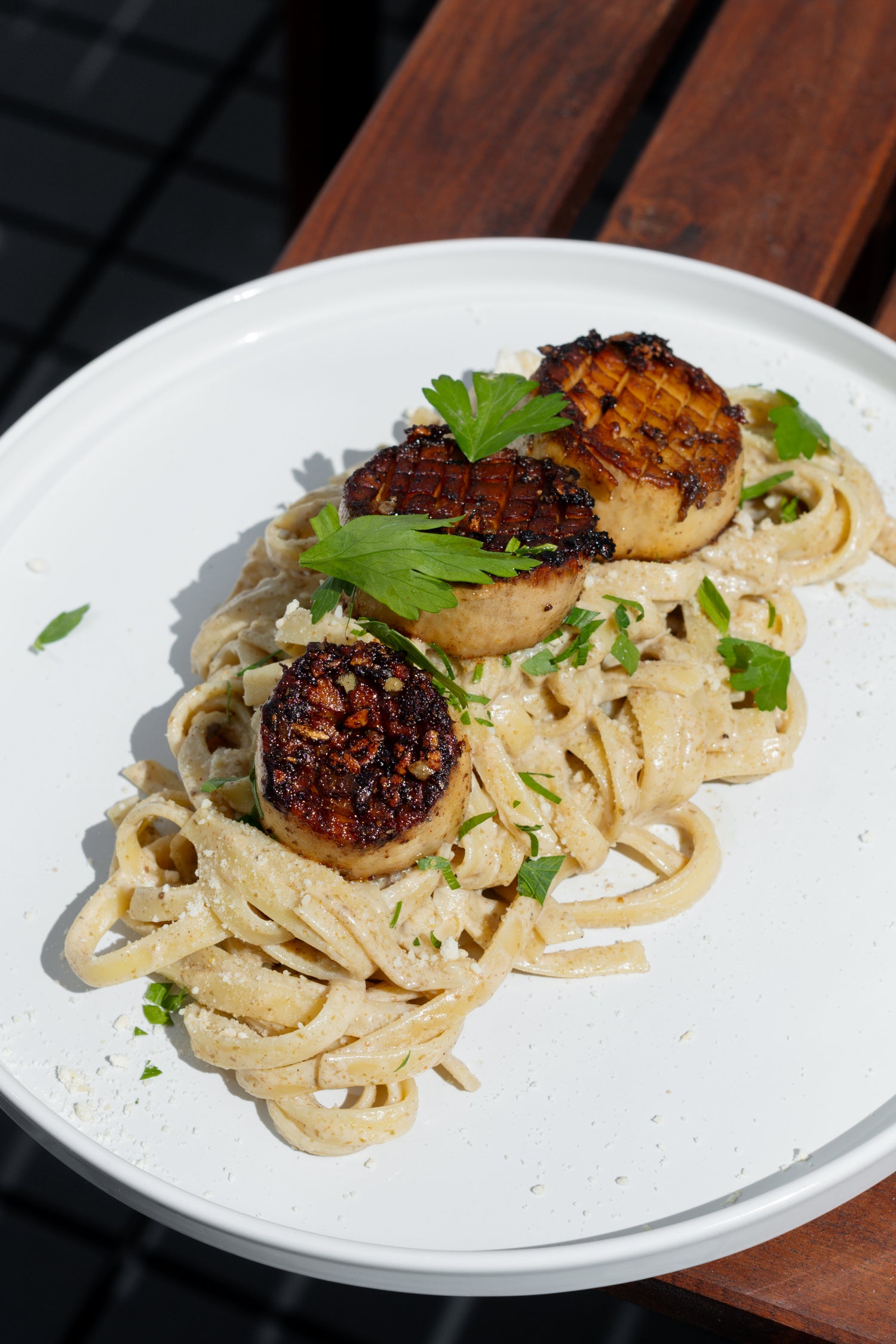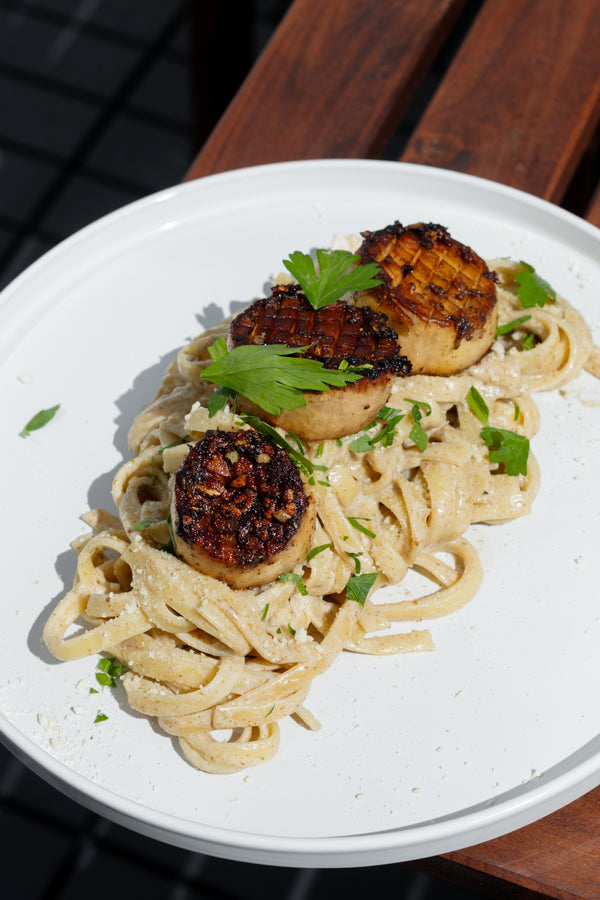 Posted by:
Jacobsen Salt Co.
Shop The Recipe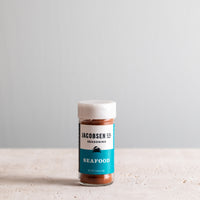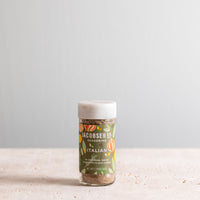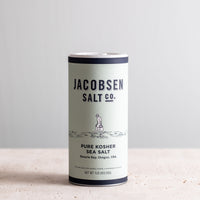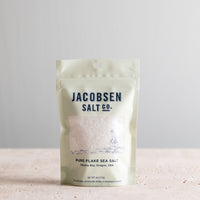 Chef Jewan Manuel is a private chef and founder of Plant Based Papi, a household name for vegan diners (and beyond) that evolved from vegan cheese-making classes to pop-up tasting dinners that had Portlanders lining up around the block. With a mission to make a positive impact on his community through the culinary arts, Jewan has opened two of his own vegan establishments, partnered with multiple non-profits, and established his own mentorship program.
When most people consider vegan cooking, they may associate it with an array of overly processed mock meats, lack of flavor, or the idea that something is missing. My cooking philosophy is based on using whole plants, veggies and fruits, as the star of my dishes - whether that be using oyster mushrooms to make crispy "chicken" sandwiches or hollowed king oyster mushrooms to create crispy calamari. I take into consideration the key elements of acid, healthy fats, and salt to ensure flavor and texture, which are equally desirable within vegan cuisine.
This Scallop Alfredo dish is a lighter take on the classic, swapping in king oyster mushrooms for scallops and using Seafood Seasoning to bring familiar flavors. The creamy alfredo sauce comes together by blending cashews, nutritional yeast, Italian Seasoning, and other umami-boosting ingredients.
Words and Recipe by: Jewan Manuel
Serves 4
Process


Make the "Scallops"
Slice the stems of your king oyster mushrooms into roughly ½-inch scallop-like discs. Save the mushroom caps and set them aside.
Gently score a crisscross pattern onto both sides of your mushroom discs. In a saute pan over medium heat, add butter, and chopped garlic. After the garlic starts to become translucent, roughly chop or tear the mushroom caps and add it to the pan followed by the mushroom discs. Sprinkle with Seafood Seasoning, and flip/toss every 2 minutes until golden brown. Once done, set aside and top with a pinch of flake sea salt.
Make the Alfredo Sauce

Blend all of the ingredients in a high-powered blender until smooth, roughly 2 minutes to allow the cashews to get creamy and the texture is completely smooth.
Tip: Add 1/2 a cup of water initially and add more slowly until you reach desired creamy texture.
To Build
Bring a pot of salted water to a boil. Cook the fettucini noodles in the boiling water for 8-10 minutes, until al dente. Drain the noodles and rinse with cold water
Plate the pasta and top with "scallops", then garnish with parsley.