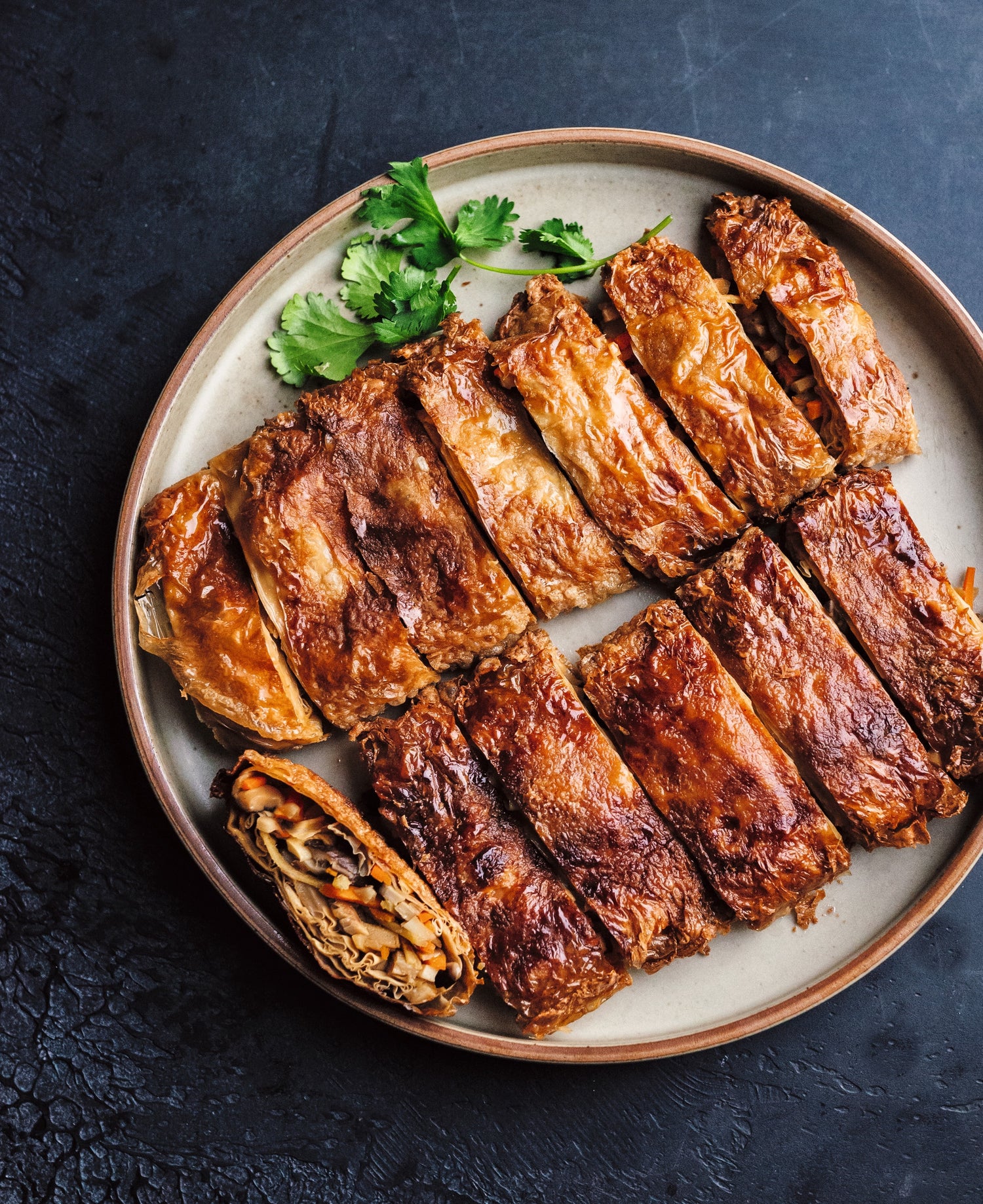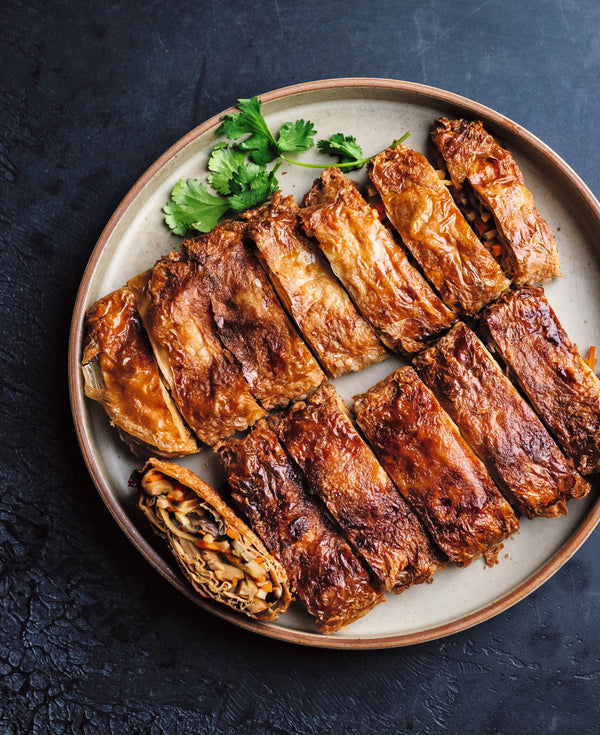 Vegetarian Roast Goose by Hannah Che
Posted by:
Jacobsen Salt Co.
Shop The Recipe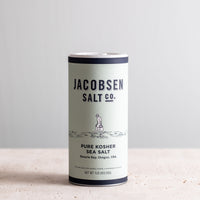 Hannah Che is a chef, writer, photographer, and the author of the cookbook The Vegan Chinese Kitchen. Born in Michigan to Chinese-Korean immigrants, she received her culinary training at the Guangzhou Vegetarian Culinary School and has been cooking professionally in restaurants since then. Her recipes and home cooking are informed by tradition and inspired by seasonal produce, low-waste living, and her cross-cultural heritage. We are thrilled to be sharing Hannah's recipe with our readers for a vegetarian meal fit for the holiday season.
I first encountered vegetarian roast goose on a trip to Shanghai. We were sitting down for lunch in a charming Buddhist vegetarian restaurant that smelled of incense and old mahogany furniture, and as I watched the server bring the "bird" out, beautifully carved and skin crisped to a deep golden brown, it struck me that this would be perfect as a vegan holiday dish. It just felt like a centerpiece. Even on that swelteringly hot summer day, we ate each bite reverently, like we were celebrating, and I knew I had to recreate it at home. The "goose" is made from layers of semi-dried tofu skin, also known as beancurd. It's easily found in the frozen section of any Asian grocery store. You stack three or four skins, pile on a pretty heap of the shiitake mushroom carrot filling, and fold it up easily like a packet. After steaming and frying, the outside gets shatteringly crisp, in imitation of crispy goose skin.
You'll need a good sea salt to season both the filling and the tofu skin. I use salt generously in every step of my cooking, even when prepping ingredients. I toss it with moisture-rich vegetables like napa cabbage before stir-frying, or cucumbers before wringing them dry for a salad. When I was in Guangzhou, a chef taught me to add a pinch of salt when rehydrating dried shiitake mushrooms. This is almost magical when you're pinched for time— the salt in the water speeds the whole process, and as it plumps up the hard, wizened mushrooms it also infuses them with flavor. Since you're using dried mushrooms in this recipe, you won't have to worry about excess moisture— the salt and soy sauce actually helps them sear better in the pan. In every bite, you get a taste of that savory mushroom and tofu skin, perfectly balanced with the sweetness of the carrots and slivered bamboo shoots. It's a dish definitely worth of a celebration.
Recipe and photos by: Hannah Che
Serves 4-6
Process
Combine all the sauce ingredients in a small bowl. Set aside.
Soak the mushrooms in the boiling water for 30 minutes, until plump. Snip off and discard the mushroom stems and cut the caps into thin slivers. Reserve the soaking liquid.
Heat a seasoned wok over medium heat and add the vegetable oil, swirling to coat the sides. Add the ginger and stir-fry until aromatic, about 30 seconds. Add the mushroom caps, bamboo shoots, and carrot. Stir-fry to combine. Pour in about 2 tablespoons of the sauce and stir-fry until the sauce has been absorbed, then season with salt to taste. Scrape into a bowl and let the filling cool.
In the meantime, trim off the string-like edges of the tofu skin sheets. Discard or use as a "brush." On a flat surface, lay out one tofu skin sheet with the straight edge toward you. Using the trimmed edges, a spoon, or a pastry brush, rub a light layer of the remaining sauce over the first sheet. Top with a second sheet and brush again. Repeat with one more skin.
Pile half the filling in the center of the stacked tofu skin sheets, about 3 inches from the straight bottom edge. Fold the left and right sides of the stack toward the center, then press down gently. Brush a thin layer of the sauce on the bottom edge to help seal it. Fold the bottom up and over the filling, then roll it into a packet about 4 × 8 inches in size. Set on a plate and cover so it doesn't dry out. Stack and fill the remaining 3 tofu skins to make a second packet.
Line a bamboo steamer with a muslin cloth or perforated parchment paper. Place the rolls seam-side down in the steamer, cover, and steam over medium-high heat for 6 to 7 minutes, until the tofu skin is wrinkled and darkened. Remove from the steamer and let cool to room temperature. It may be served as is, but for the full effect, fry it.
If desired, heat about 3 inches of oil in a wok over medium-high heat to 350°F (175°C). Gently slide the steamed rolls into the wok and deep-fry, turning the rolls once, until both sides are golden brown, about 3 minutes on each side. Remove and let cool on a paper towel– lined plate. With a sharp knife, cut the rolls into 1-inch-wide pieces and serve immediately.
Note: The tofu skin sheets dry out and crack very easily, so be sure to keep them in an airtight bag and freeze them after opening.

Reprinted with permission from The Vegan Chinese Kitchen by Hannah Che copyright © 2022. Photographs by Hannah Che. Published by Clarkson Potter, a division of Penguin Random House, LLC.