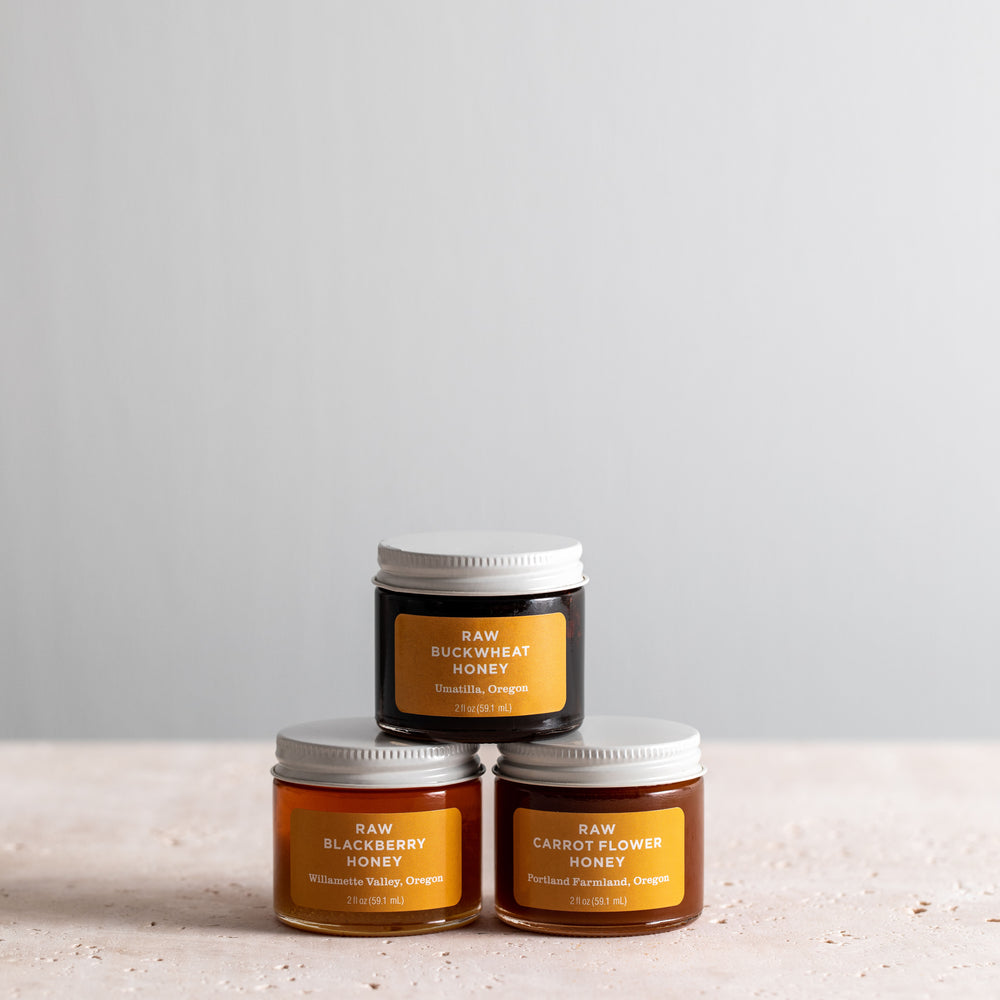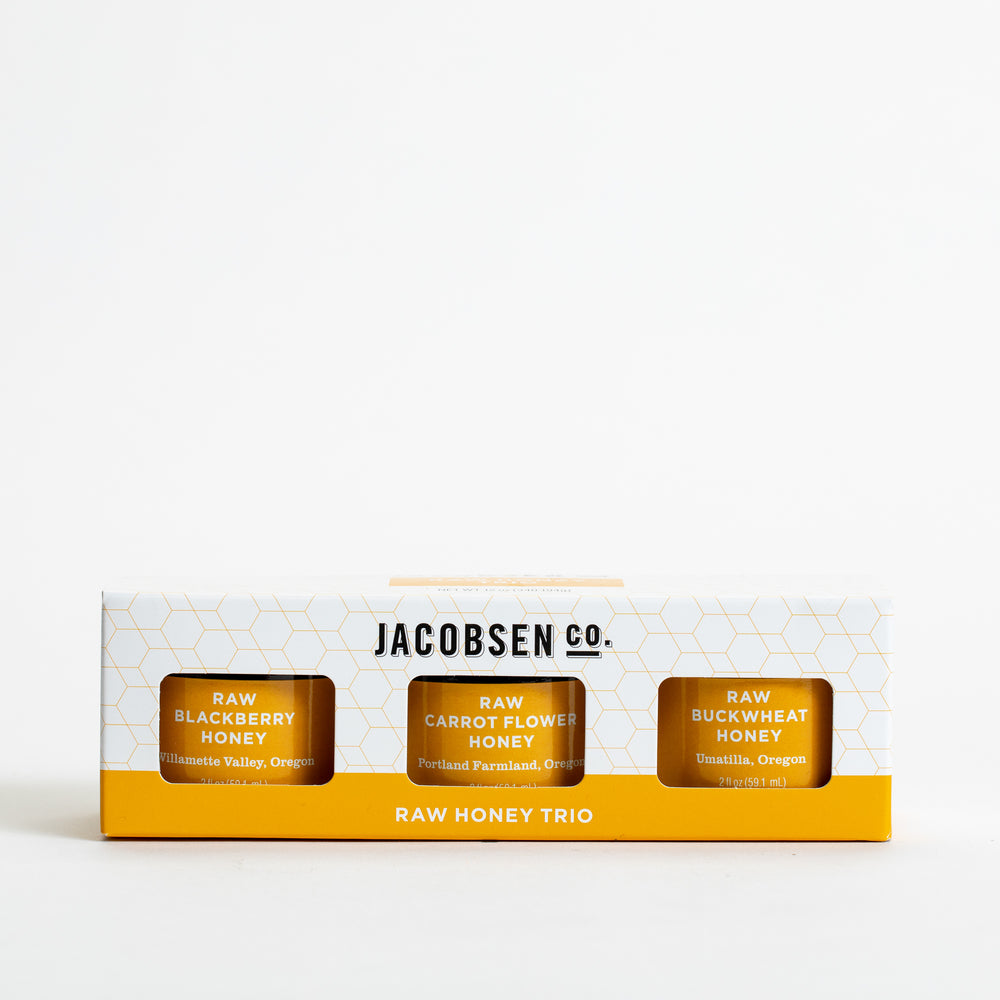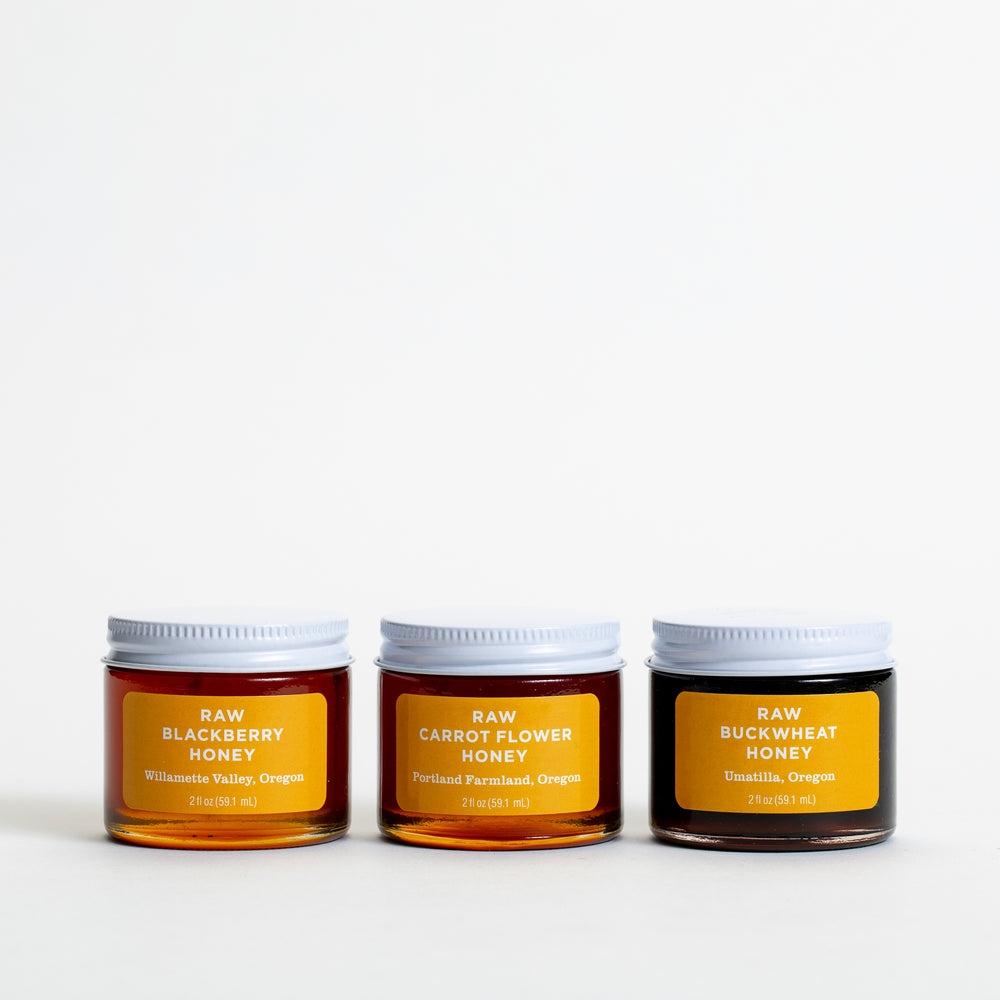 Sample three unique flavors in this curated collection of our raw, single-origin honey. Always sustainably harvested and never heated, treated, blended or ultra-filtered.
This Set Includes
Blackberry Honey: Willamette Valley, OR
Carrot Flower Honey: Portland Farmland, OR
Buckwheat Honey: Umatilla, OR
Details
Each jar is 2 fl oz (59.1mL)
Recommended Uses
Exceptional and pollen-rich. Raw honey with a distinct and complex flavor profile.