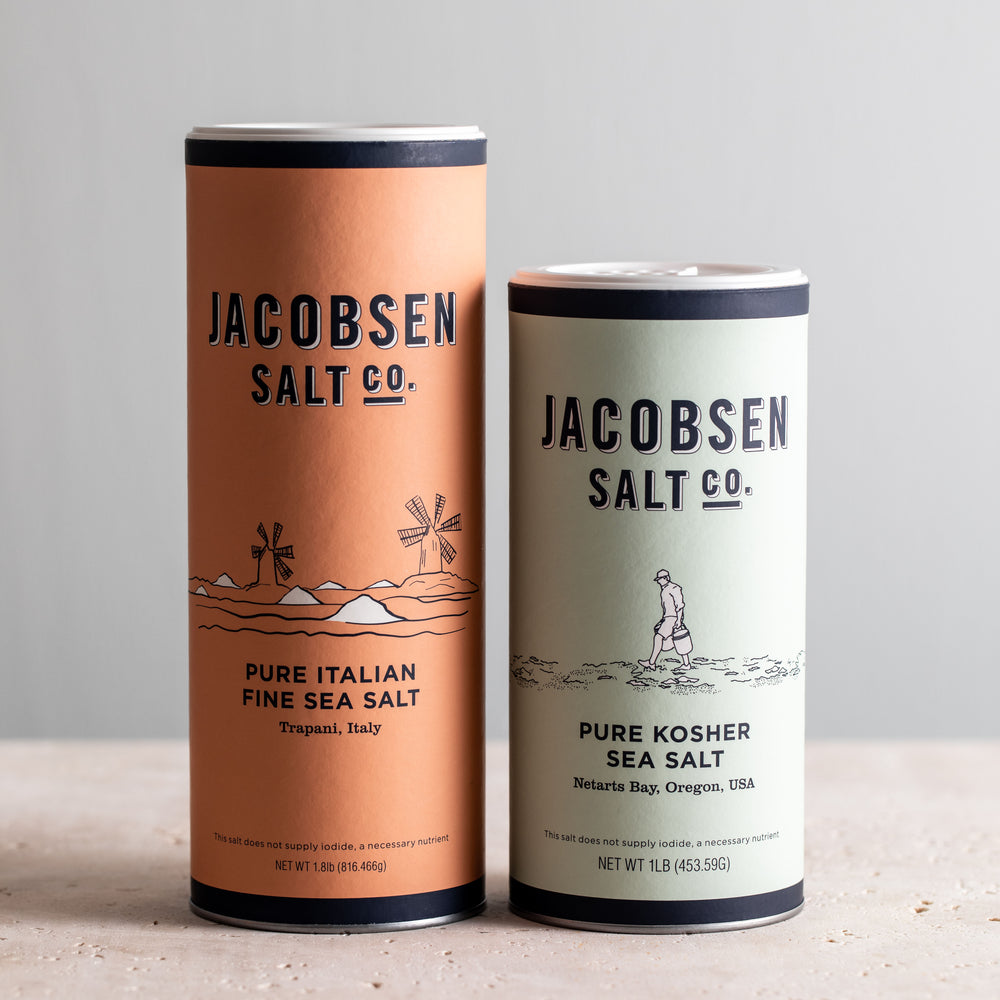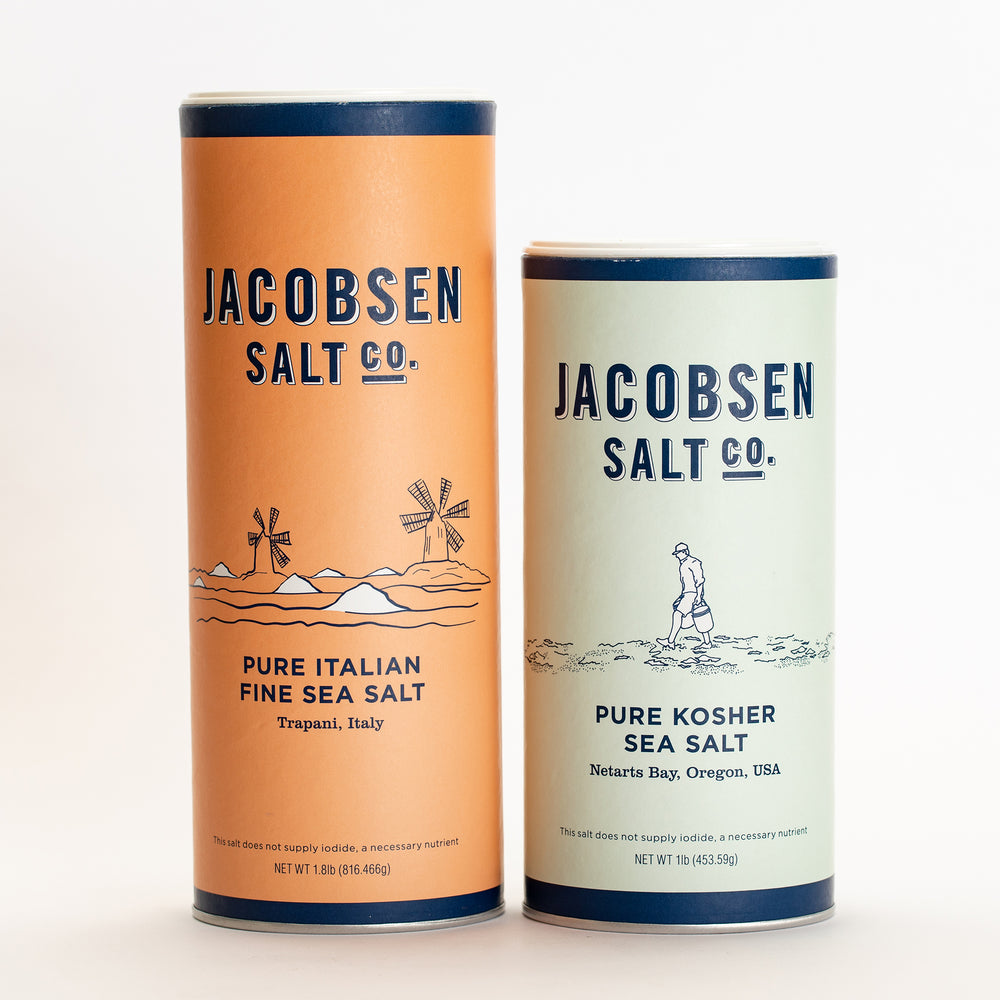 Re-stocking your pantry just got a little easier! This duo of Pure Italian Fine Sea Salt and Kosher Sea Salt Canisters are here for your everyday cooking needs. 
Details
Pure Italian Fine Sea Salt: Net Wt. 1.8lb (816.466g)
Pure Kosher Sea Salt: Net Wt. 1lb (453.59g)
Origin
Pure Italian Fine Sea Salt: Trapani, Italy
Pure Kosher Sea Salt: Netarts Bay, Oregon
Order Limit
ORDER LIMIT 3 EACH: This product has a maximum order quantity of 3 each per order. At this time, the system will allow your order to process, however, if your order contains more than 3 duos, it will be canceled and a full refund will be issued. For bulk or wholesale purchasing, please reach out to hello@jacobsensalt.com. Thank you!
Recommended Uses
Bright and briny, this versatile ingredient is our finest, most uniform grain.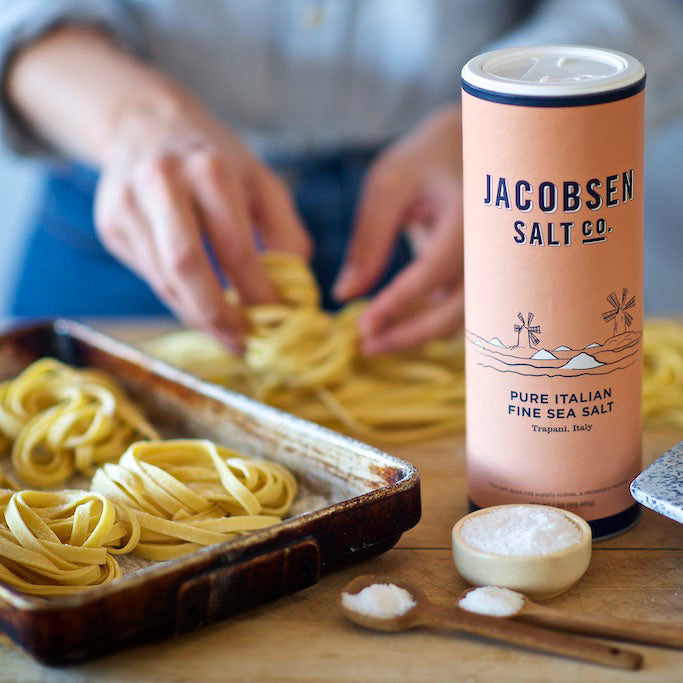 Know The Grain
We believe in great salt every day. Whether you are an experienced chef or just starting out in the kitchen, knowing how to stock your pantry with the right ingredients is essential. We've gotten granular on when and how to use our different types of salt to best fit your needs.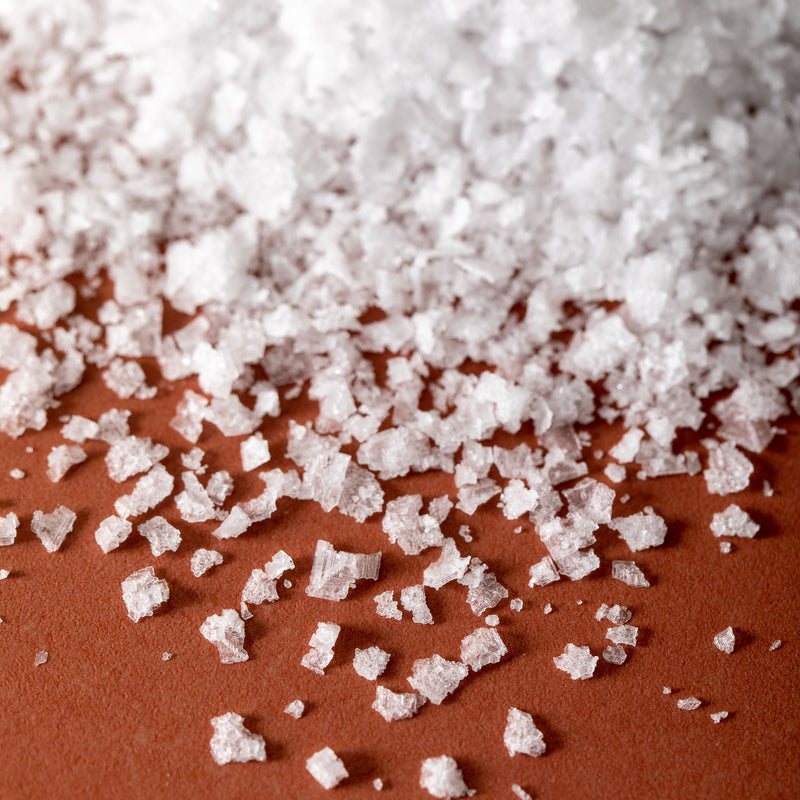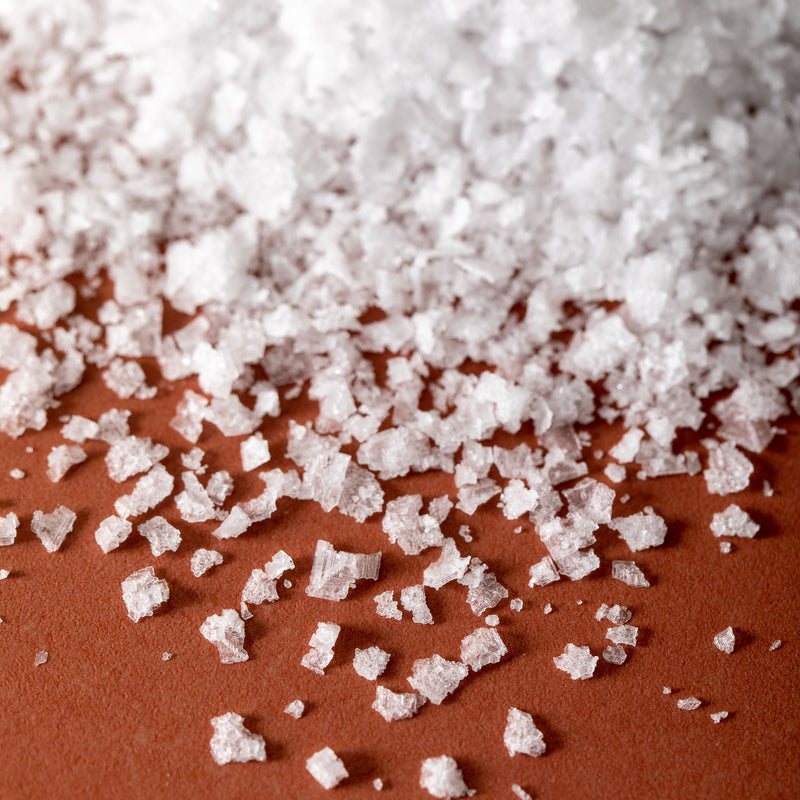 Oregon Made
Shop Flake Sea Salt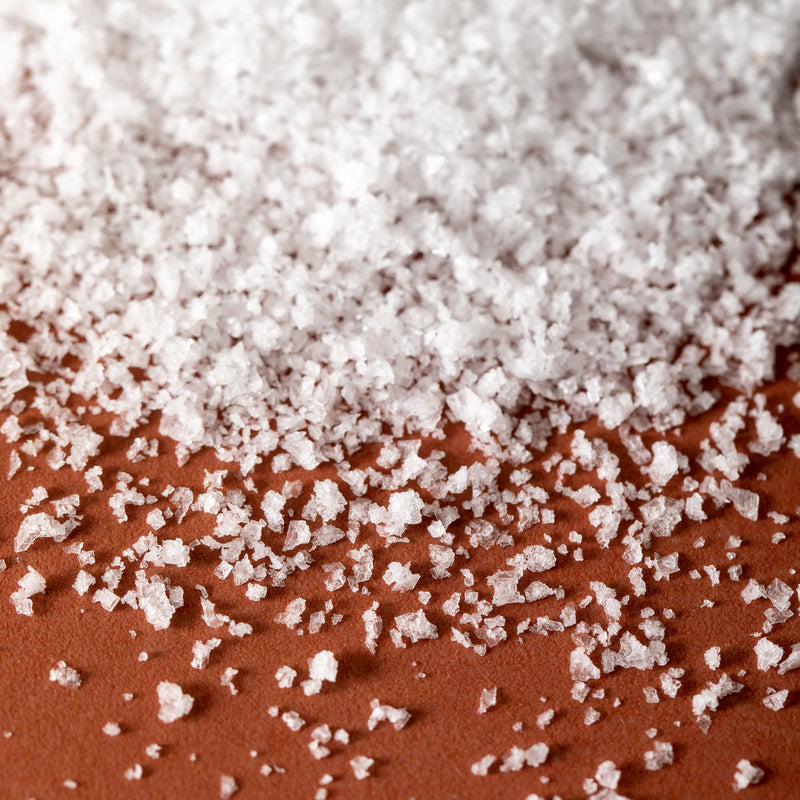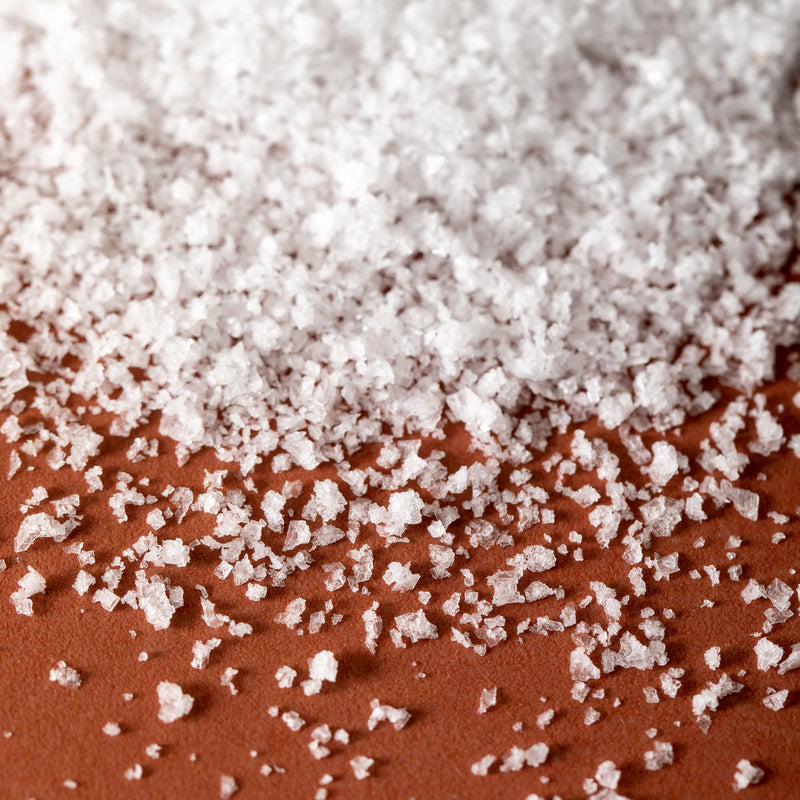 Bright & Briny
Shop Kosher Sea Salt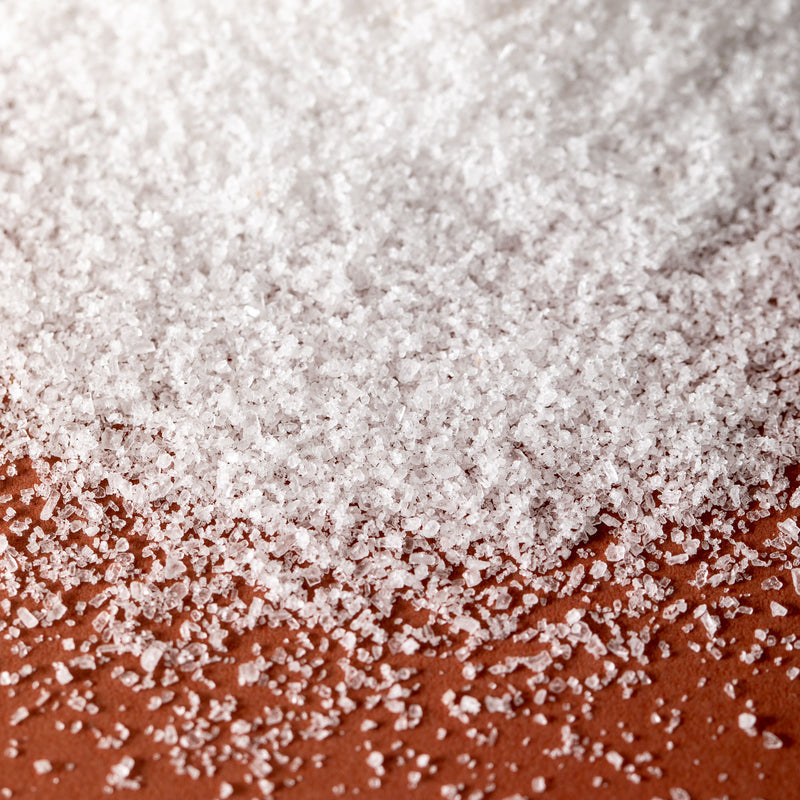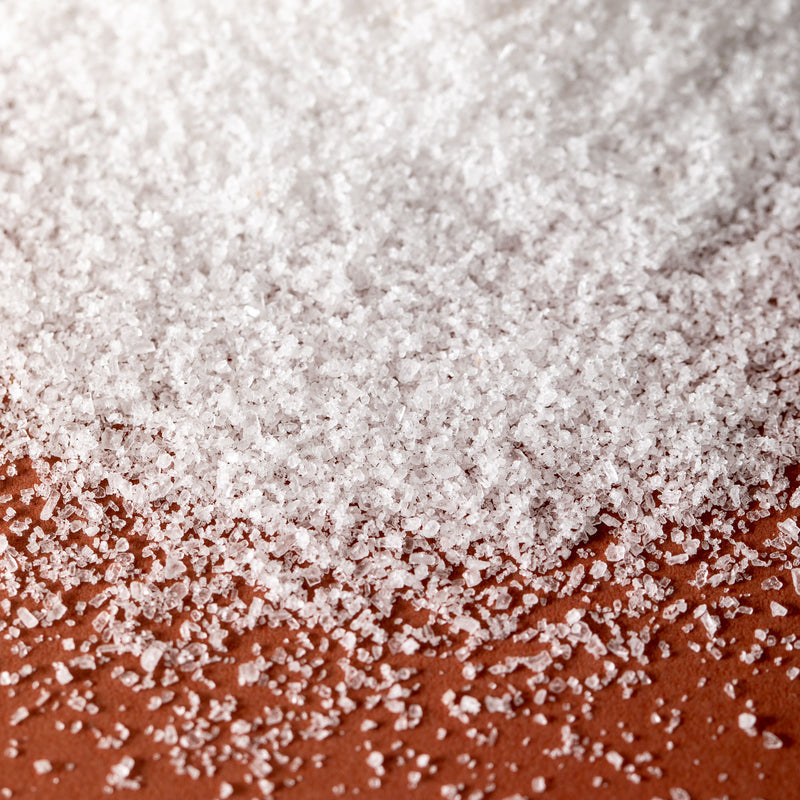 Italian Sea
Shop Fine Sea Salt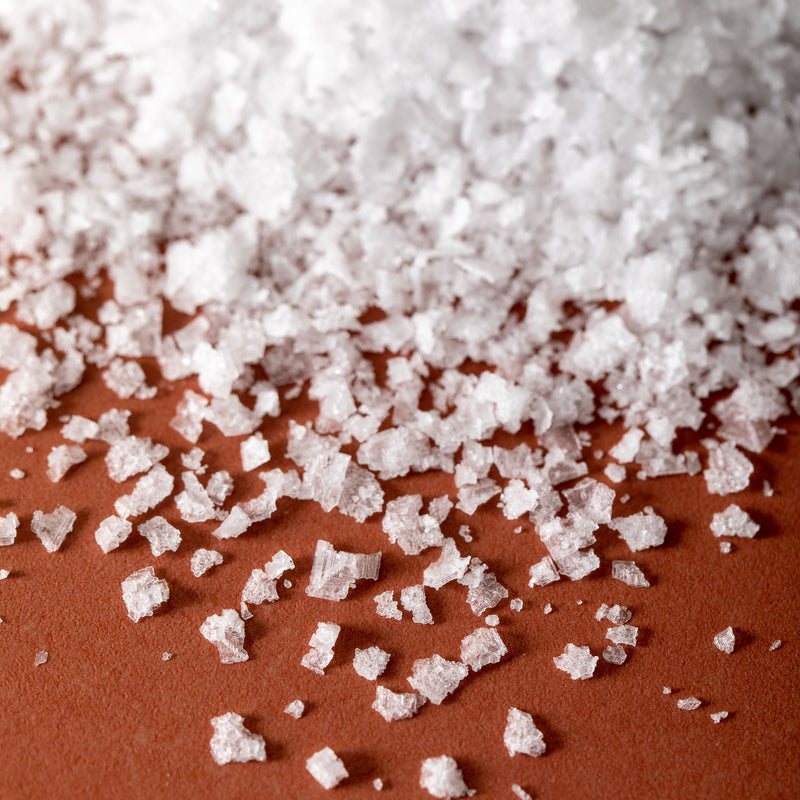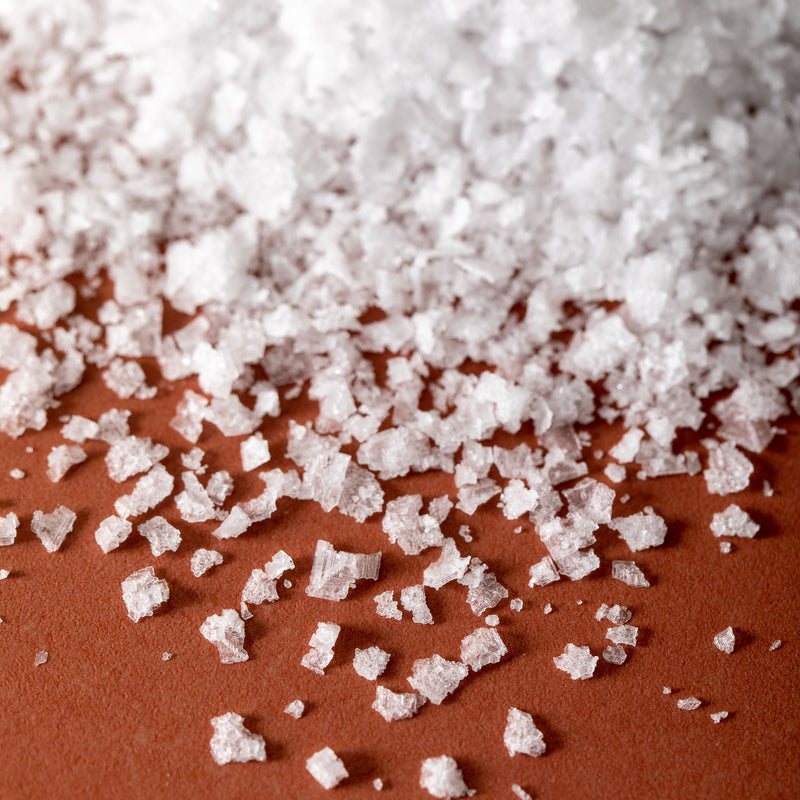 Oregon Made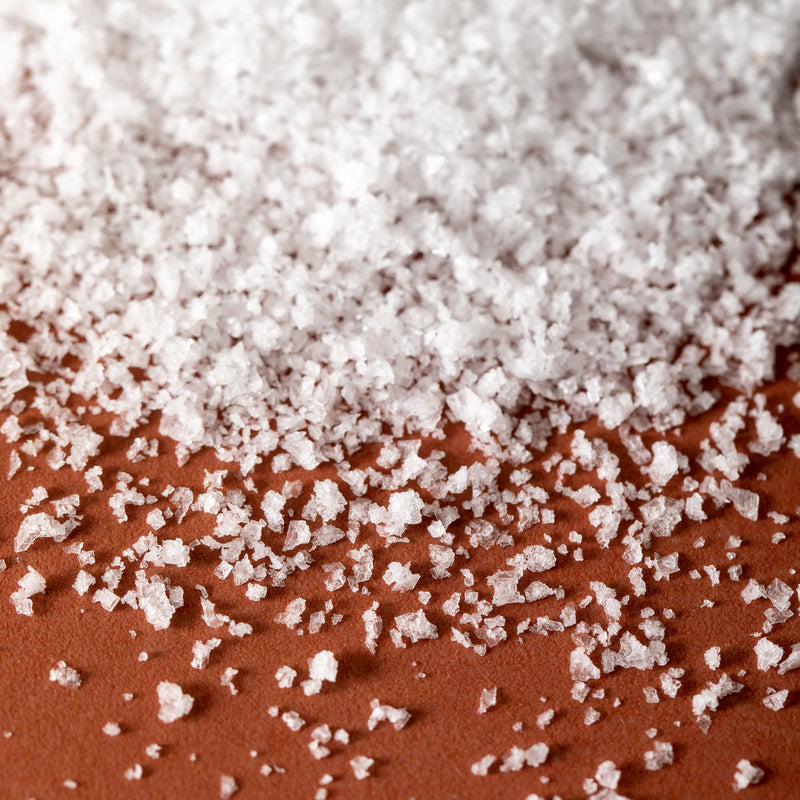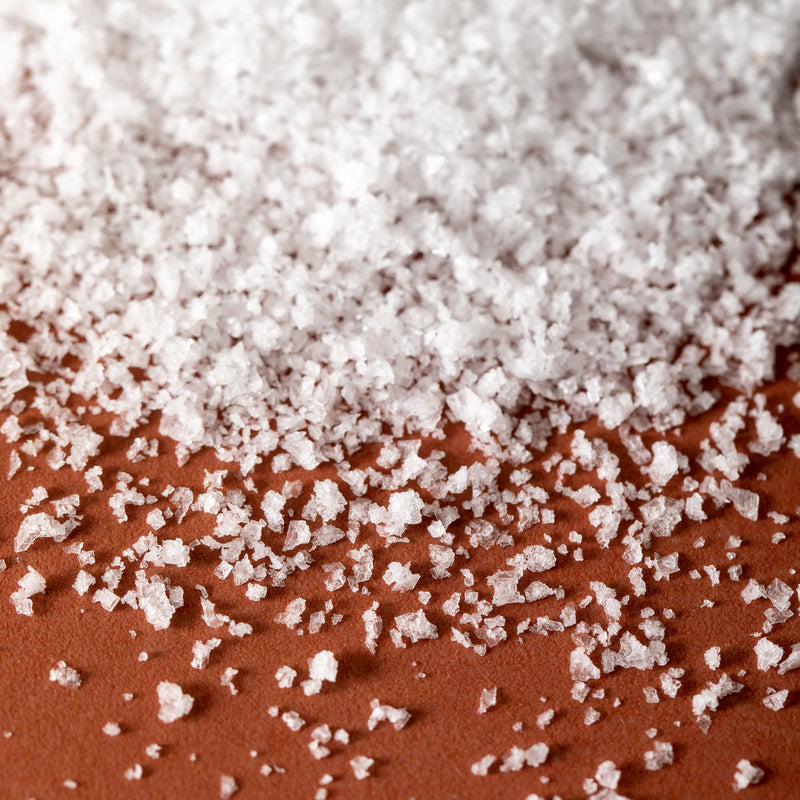 Bright & Briny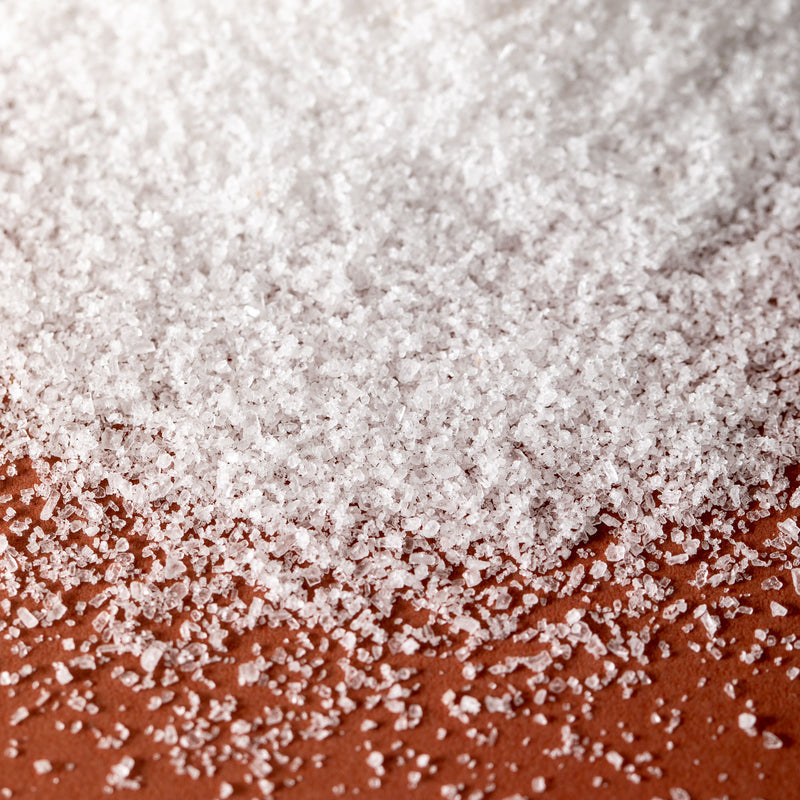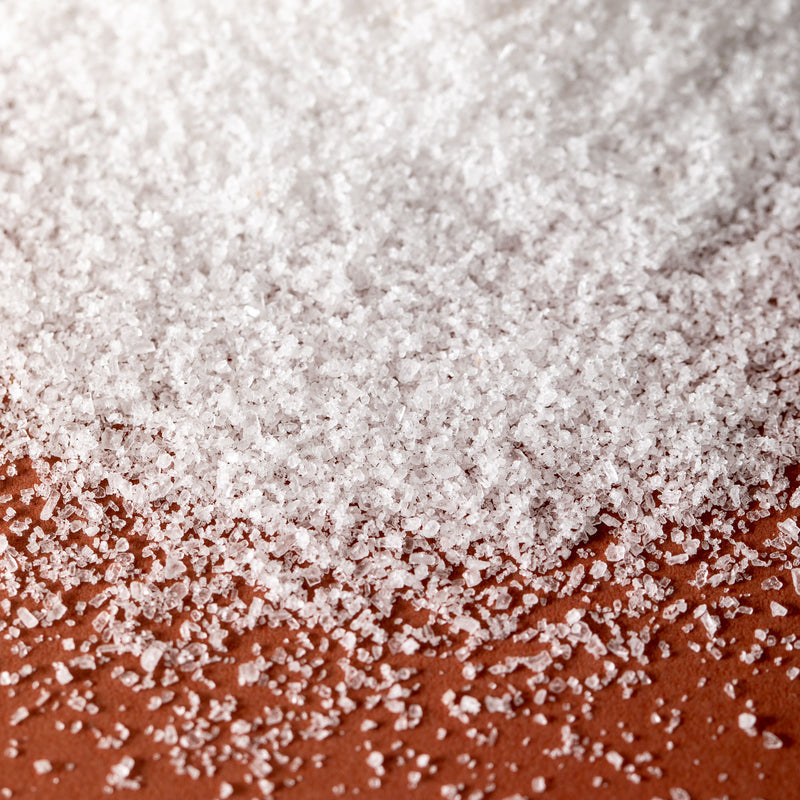 Italian Sea