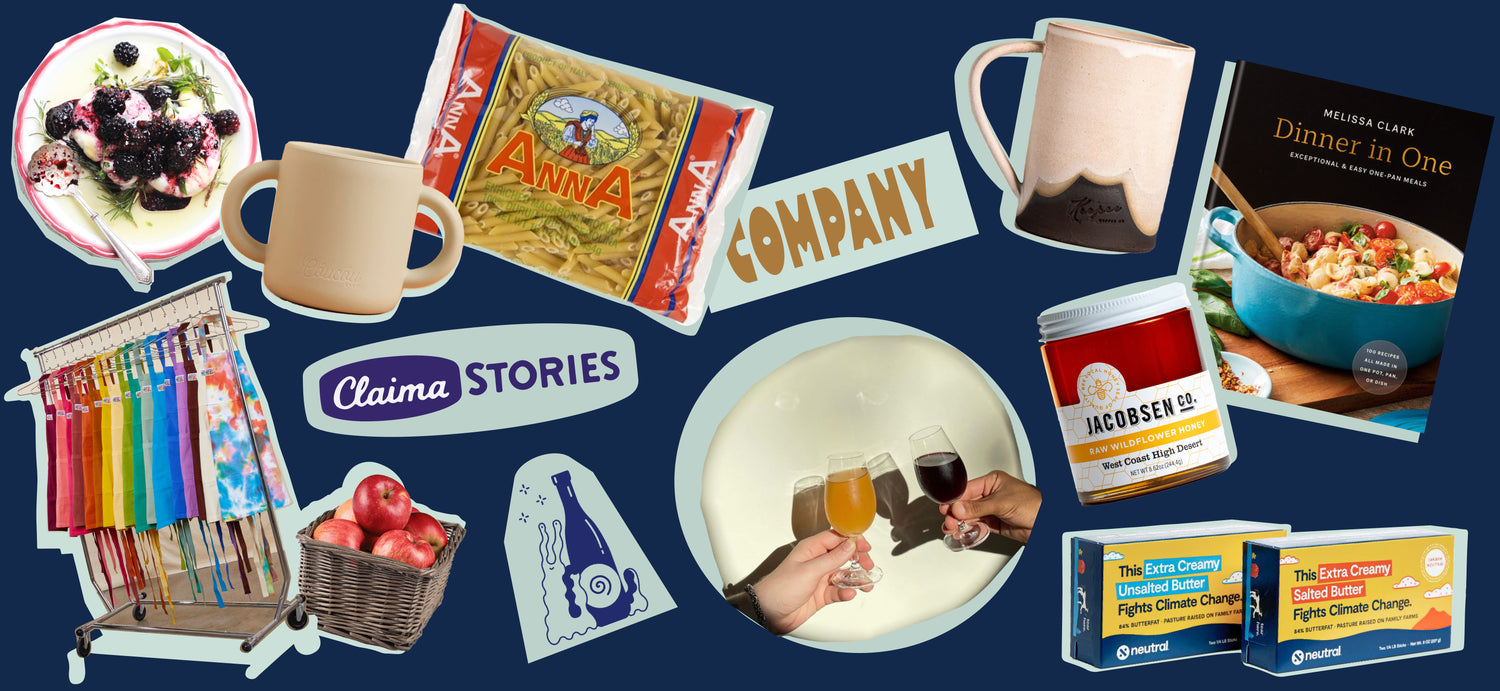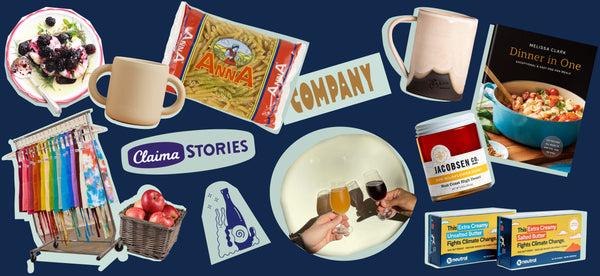 Posted by:
Jacobsen Salt Co.
After a summer of admitted indulgences, it's finally time for me to hang up my bikini, unpack the cooler that took up a full-time residency in my trunk, and re-settle back into my cozy studio apartment. If you're like me, June, July, and August were full of wine, multi-course meals, and small vacations; as the weather begins to cool off, I'll be reacquainting myself with my own kitchen and some of my most favorite spots in town. Join me in getting back to basics this fall with this shortlist of undeniable, but everyday classics.
Hometown hero: Sweedeedee 
Though the N. Portland's breakfast-centric spot has celebrated over ten years of service, it's what the unpretentious restaurant has served since reopening after the industry-wide pandemic-hiatus that has impressed me the most. After a tenure at Tusk and Ava Genes before that, chef Sam Smith's re-working of Sweedeedee's menu reminds me of a movie remake I didn't think was necessary until I watched it. Smith has kept the menu approachable, clean–both hearty and lean in all the right spots–while also endowing it with his own special glimmer. Not to be outdone however, is Patty Seward, an icon of the pastry case who churns out cakes, bases, pies and more daily that are both beautiful to covet but even better to devour.  
Long Distance Crush: Snail Bar
On a recent trip to Oakland, I was lucky enough to encounter possibly the greatest place on earth to take in a girl hang, Snail Bar, a restaurant focused on serving deceptively reigned-in dishes with a strong focus on sea-based critters like oysters, mussels, and crudos. As their name cutely suggests, the bite-size restaurant also serves some otherworldly escargot in butter, however, I walked away from my first encounter eating cockles almost resentful that I can't crush a little bowl of them every week. Since my trip, the owners celebrated opening a spinoff restaurant in downtown Oakland, Slug Bar, which has crawled to the top of my "to-try" list. 
You can do this at home: Late Summer/Early Fall Macerated Fruits
I think I needed a reminder that "basic" didn't used to be an insult; some of my favorite articles of clothing are basics for goodness sake. And just like my favorite ribbed (and stained), white tank, keeping an eye-catching, but super simple trick up your sleeve as you settle back into cooking for yourself at home will make the nights of streaming-service scored meals so much better. Lately, I've been picking up lovely lumps of burrata from my local Italian market and burying them in slightly macerated and sweetened blackberries, peaches, figs, or whatever other late-summer offerings are calling my name. Toast slices of a baguette, drizzle the soft cheese and jammy mixture with your choice of Jacobsen Co. Honey and viola–a starter worthy of a restaurant's Instagram story all from the comfort of your home. 
Get out and go: Fruit Loop 
Just because summer has said goodbye this year doesn't mean that you have to stop your day trips. I've been looking forward to an afternoon in Hood River's famous Fruit Loop, a family friendly adventure in pome. Discover 27 local orchards, including Kiyokawa Family Orchards, where you can sink your teeth into the pink-fleshed, Mountain Rose Apple and nearly 150 other varieties of apples. But no matter which orchards you end up at, Hood River's Fruit Loop acts as a reminder of Oregon's natural beauty and the bounty that lays within the often rainy folds of her terrain.
Pantry Pal:  Anna Radiatori
I discovered this one pound bag at Sheridan Fruit Co., my favorite grocery store and butcher shop. Since stumbling on these glutenous wonders, they have saved my life during late-night tummy rumblings and every time I forget to stock my fridge with proper ingredients for a meal. The crevices of the radiatori perfectly hide creamy sauces and cheese, and the toothsomeness of the pasta provides the platform for an incredible bite every time. 
Reading material:  Dinner in One by Melissa Clark
Do I too often bite off more than I have the time to chew when cooking for my friends? Absolutely. Nearly every time. Thank god for Melissa Clark and her latest addition to her growing volume of cookbooks. With Dinner in One, Clark encourages her readers to focus on one pot, pan, or sheet at a time, compiling over 100 recipes of restrained elegance. 
In the media: Claima Stories podcast
If you need something to zen out to while cooking, grocery shopping, or driving around the fruit loop, try listening to Claima Stories. The local brainchild behind the podcast, Bimma Williams, sits down with creatives from all backgrounds including some of the chefs behind my favorite restaurants like Megan Sanchez of Guero, Diane Lam of Sunshine Noodle, and most recently my own boss, Peter Cho who helms both Han Oak and Toki.
An excuse to go shopping: Big Bud Press Apron
Just because an article of clothing is a solid color, does not mean it has to be boring, a lesson the L.A.-based clothing brand knows well. Lately I've been strapping on their 100% cotton denim aprons whenever I need to mise en place my meals, and with colors like Golden Yellow, Cornflower Blue, and even Gross Green, I look as vibrant as my dinner plate while I cook. 
Feeling sleepy?:  Keeper Coffee
While I do love a lot of the newest wave of coffee shops and chains popping up in the Portland area, there are times when their meticulous cuteness can feel a little fatiguing. Enter Keeper Coffee, the laid-back, Woodstock-based cafe that offers low-key coffee drinks and the city's best shortbread cookie (lightly frosted and sprinkled with rose petals). As much as I root for Keeper's continued success, I also hope for them to remain a singular shop, nestled neatly only in one location.
Environmentally conscious: Neutral Milk
Maybe you've seen these golden yellow cartons of milk and other dairy goods in the cooler section of your local grocery store, but Neutral Milk's mission to offset their product's carbon footprint by 100% is beyond what their striking packaging can convey. I've been spreading Neutral Milk's Extra Creamy butter on toast with JSC Pure Flake Sea Salt during breakfasts where I can't seem to get up the nerve to whip out a frying pan.
Kid Friendly: CouCou baby mug
When I was a baby, I drank from garnish plastic cups with cartoon characters staring back at me, but the toddlers in your life can do better and sip (pinkies out) from these chic, silicon mugs that won't disrupt the vibe of the rest of your cabinet.
New in town: Company Wine Bar 
The branding agency behind Montelupo's adorable fox mascot opened an inconspicuous little wine bar in a garage-space behind Stumptown's Belmont location. Focused only on beer, wine, and low-ABV cocktails, the newcomer offers a space like no other wine-centric spot in town. Feeling a little more like someone's (really well-designed and gender neutral) (wo)man-cave than a traditional bar, Company occasional also hosts DJs like DJ Maxx Bass of Clinton Street Records on Vino and Vinyl nights, for those of us who want to turn up but only by a couple decibels.