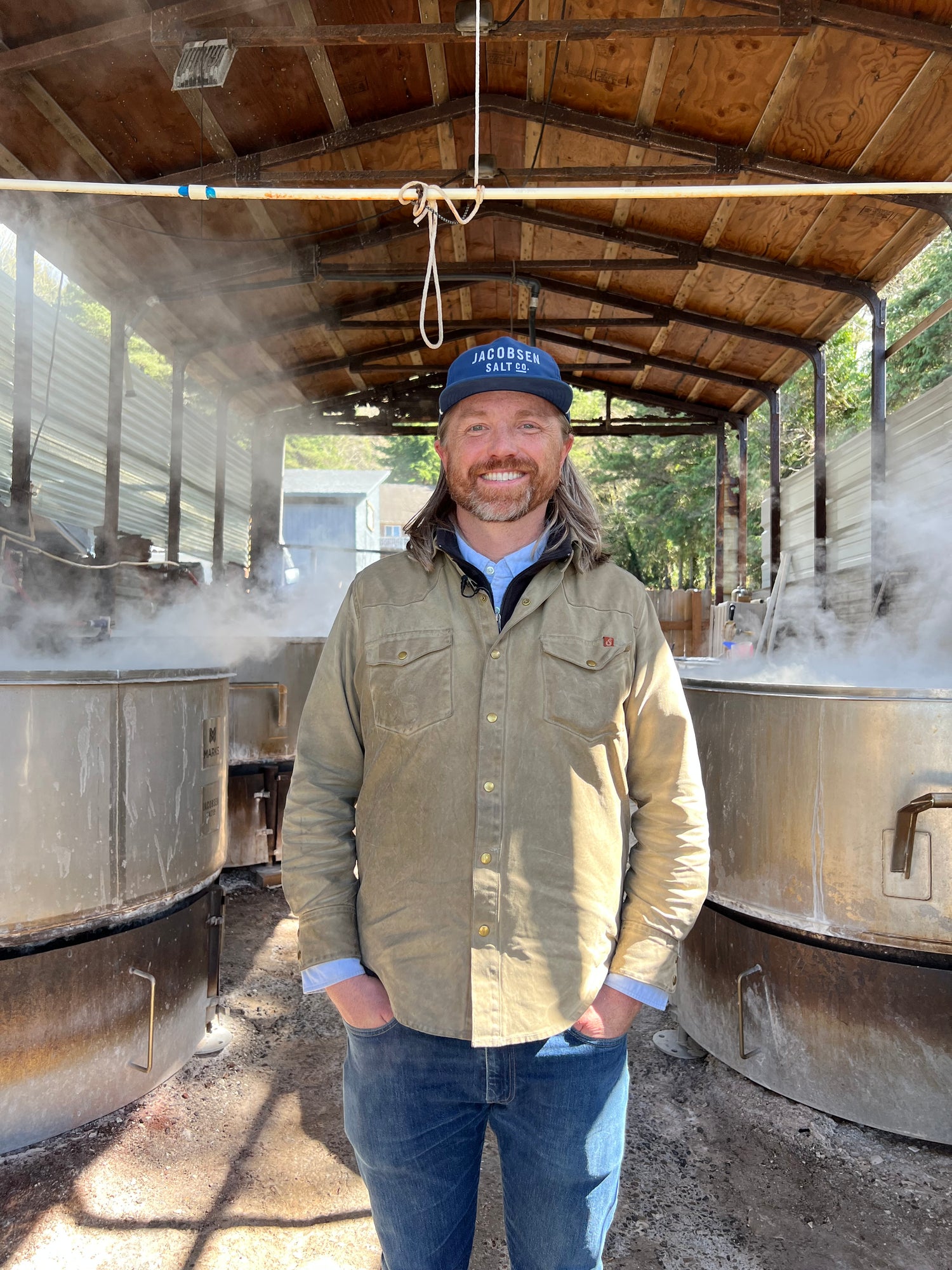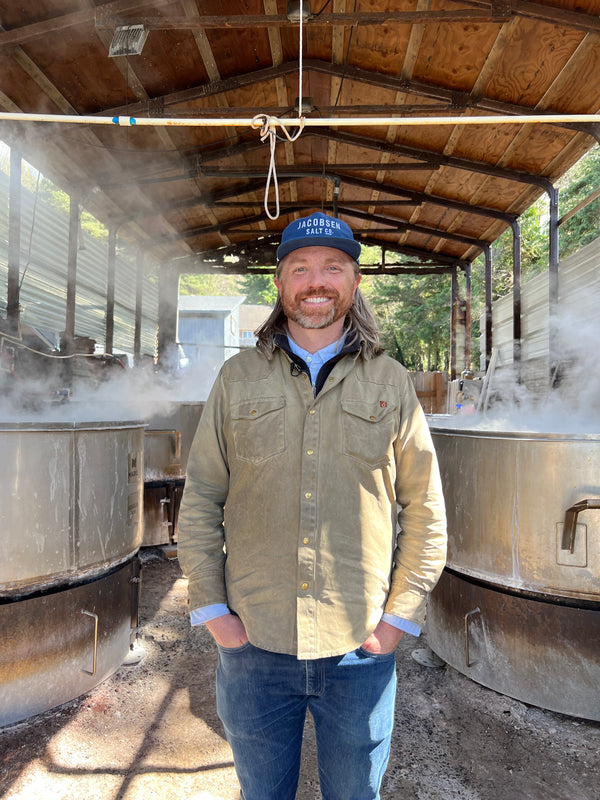 Feasts & Festivites with Ben Jacobsen
Posted by:
Jacobsen Salt Co.
Shop The Recipe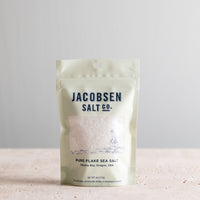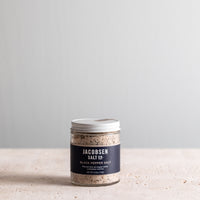 Infused Black Pepper Salt
$11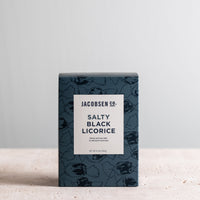 This season, we're reflecting on the food traditions that make the holidays most meaningful to us. We'll be highlighting chefs, tastemakers, and friends as they share some favorite festive meals and well-seasoned memories.


To kick off this campaign, we chatted with JSC Founder, Ben Jacobsen, about what makes the holidays special and his favorite JSC products for gifting and keeping at the table.
Words and Photos by: Ben Jacobsen 


Holiday traditions and memories


My holiday traditions and best memories are mostly around food and gatherings. Whether it's going for a walk or a hike and coming back to cook and eat together, or hosting a dinner party with family and friends, I feel best when sharing and spending time with loved ones. 
One of my favorite dishes, which invokes a lot of memories, is my mom's Spinach Soufflé. My mom did most of the cooking growing up and this dish brings me a lot of comfort because it reminds me of her. She has since passed and I miss her so much. 

Spinach Soufflé and Hasselback Potatoes 
Cooking and Hosting Philosophy


I believe that simple and approachable are best; this philosophy applies to both my cooking style and the kind of dishes I choose to cook. My go-to ingredient also happens to be one of my favorite JSC products, Pure Flake Sea Salt. It's such a simple, elemental ingredient that makes a big difference. I always try to have a little pinch bowl of it on the table for finishing. 
Hospitality is also really important to me - whenever I'm hosting, I try to spend as much of that time with the people I care about and who care about me. I like to prepare ahead as much as I can so that when guests arrive, I can have quality time with them, rather than sweating the details while they're waiting. I also make sure they never leave hungry or wanting.
Favorite JSC Products


I truly do love each and every product we make, but these are three that are on heavy rotation in my pantry: 

This was the first product I ever made and what the Jacobsen Salt Co. brand and company stand for. It truly makes each meal and bite better and why our mantra is to use great salt, every day. 
This infusion is made with fragrant, freshly ground black pepper mixed directly into our kosher salt. The black peppercorn oil is released directly into the salt when it's ground, and the resulting taste and smell are just so good! The smell alone brings me back to the early iterations. There's really nothing better than this classic combination. 
It's not only one of my favorite snacks, but it's also one of my favorite things to gift because it's so unique. It's a perfect blend of savory and sweet with notes of anise and molasses. It's a little less licorice-forward than the Scandinavian version it was inspired by.