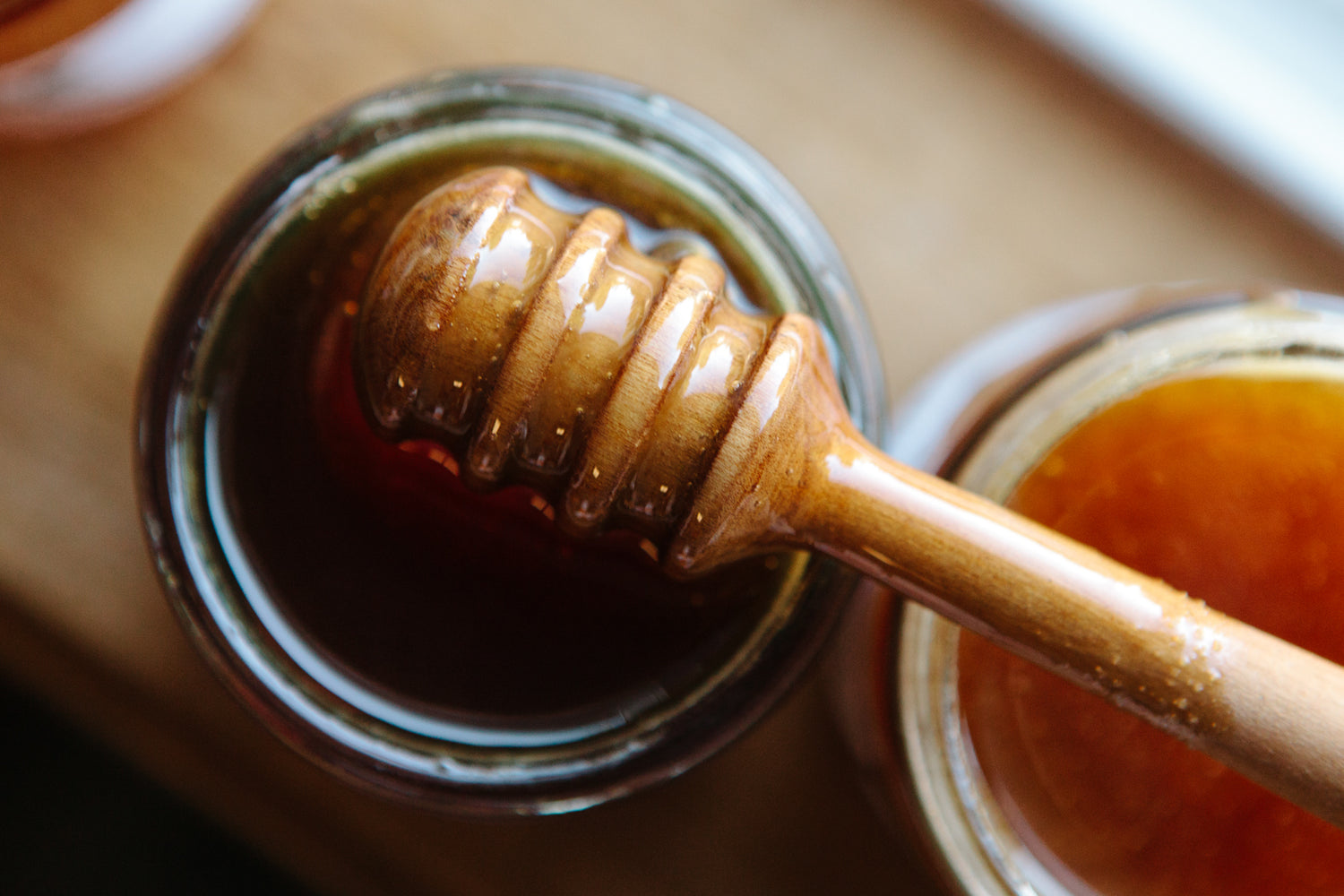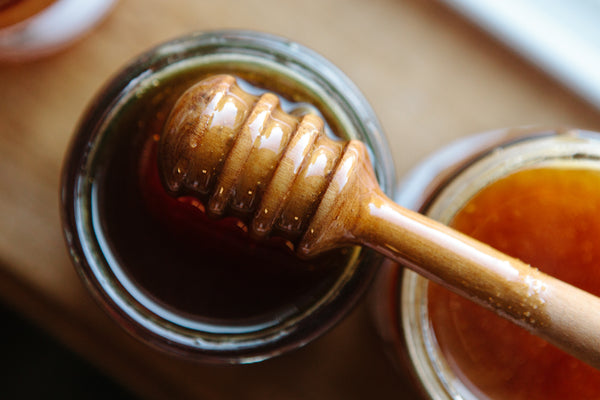 Three Ways JSC's Lead Beekeeper Uses Honey in the Kitchen
Posted by:
Jacobsen Salt Co.
Shop The Recipe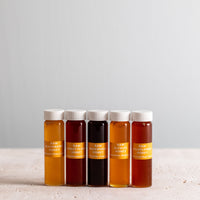 Five Vial Honey Collection
$38
SOLD OUT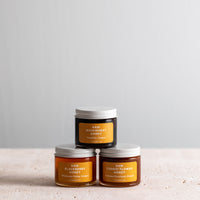 Raw Honey Sampler Set
$26
Through her work in the field (or on farms, rooftops, et al.) our lead beekeeper, Emily Schmiedel, is around honey a lot and the same is true for when she is in the kitchen! We were curious to learn how someone with so much honeybee knowledge approaches this elemental ingredient in their everyday.
"I want to begin by saying I am no extra-ordinary cook, but I am fortunate enough to be able to get my hands on very fresh produce and some of the most miraculous honey and salt around," she says. Here are a few key ways Emily uses honey to elevate her home cooking:
Her Secret Chili Ingredient 
"I find that preparing soup with honey gives it a sense of rich layered flavor right away. I don't want to shock anyone too much here but…I love to use honey as a part of my chili base! You might even say that this is my secret ingredient. I saute my mirepoix (equal parts yellow onion, celery, and carrot) in good olive oil, a little bit of salt, and blackberry honey–about one tablespoon per 1lb of veggies."
Drizzled Over Baked Feta
"Drizzle honey (try blackberry honey or wildflower honey) and olive oil over the top of a block of feta and bake at 400 degrees until soft but not melted, around 7-9 minutes. It's amazing spread onto a baguette with compote and the tiniest bit of salt or just alone. Very indulgent!"
Buckwheat Hot Toddies (or Buckwheat Salad Dressing)
"I will often use buckwheat honey in a hot toddy because it's flavor profile is so rich and deep that it pairs well with bourbon, along with the acidity of the lemon. I like to use half a lemon and garnish with a little peel. If I'm being totally fancy, I'll add a tiny bit of amaro to give it an extra winter alpine feel."
It works great when making salad dressing, too. I squeeze 2 full lemons, 1 tablespoon of dijon, a little salt, ground black pepper and 1 teaspoon of buckwheat honey. This makes for a sweet and tangy dressing that goes well with bitter greens like kale and arugula, or even dandelion greens. Also recommend garnishing these salads with Loveski Everything Bagel Seasoning for a little bit of crunch.