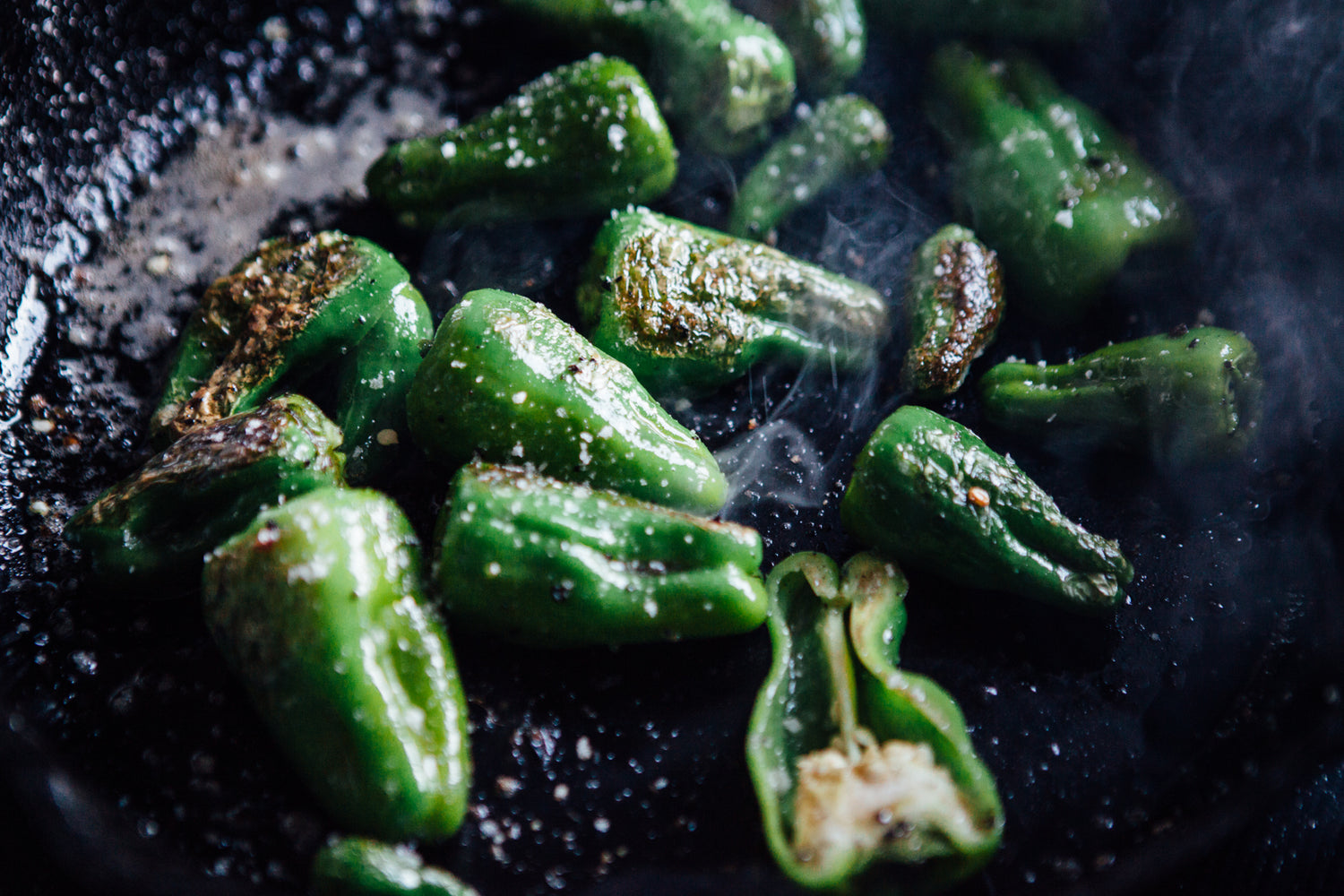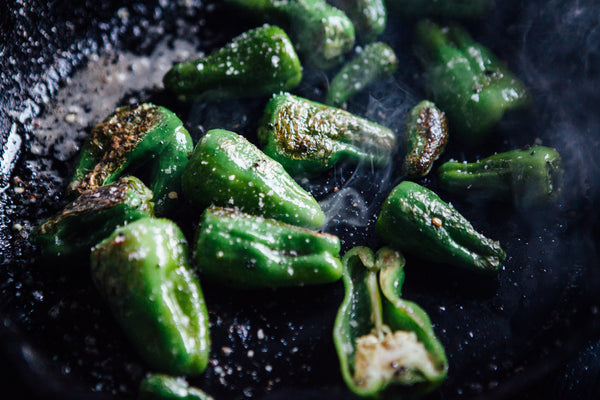 Blistered Peppers with Pure Flake Sea Salt
Posted by:
Jacobsen Salt Co.
Shop The Recipe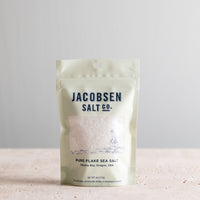 Process


Over medium-high to high heat, get a cast iron pan hot enough that it is starting to smoke.
Add the peppers to the pan with a touch of high-heat oil. Toss to coat, sprinkle with a tiny bit of salt, and then let the peppers sit.
Allow the peppers to get a lot of color on one side before you toss the pan again.Toss the peppers one more time and then transfer to a bowl. 
Drizzle steaming hot peppers with really good olive oil, a twist of lemon, and a sprinkling of Pure Flake Sea Salt.
Mix well, then transfer to your final serving dish and serve with a lemon wedge.
Serving suggestion: To maximize visual effect - instead of a serving platter, serve these peppers piled high in a hot mini cast iron pan with a trivet. We love and recommend Finex Cast Iron Pans.