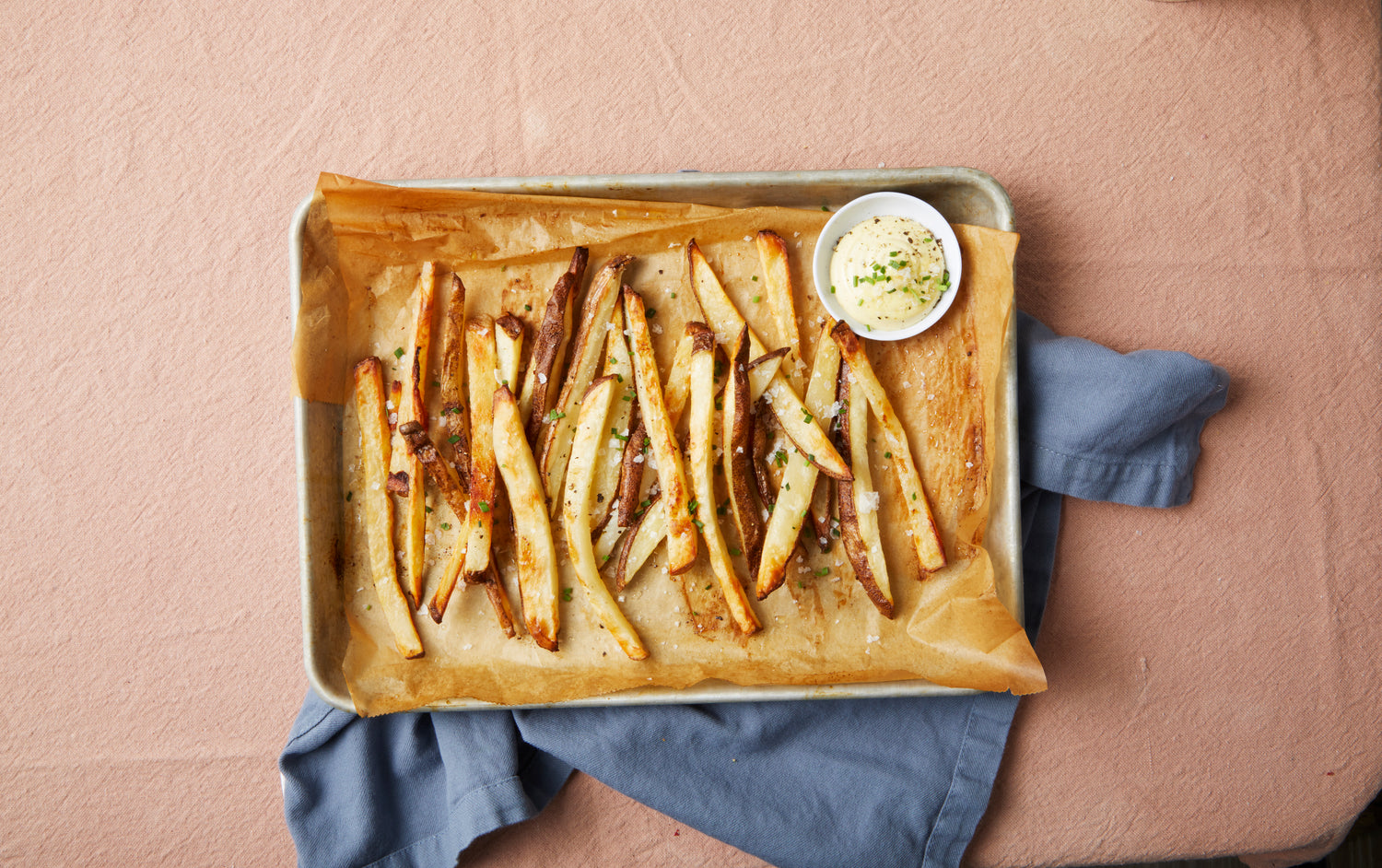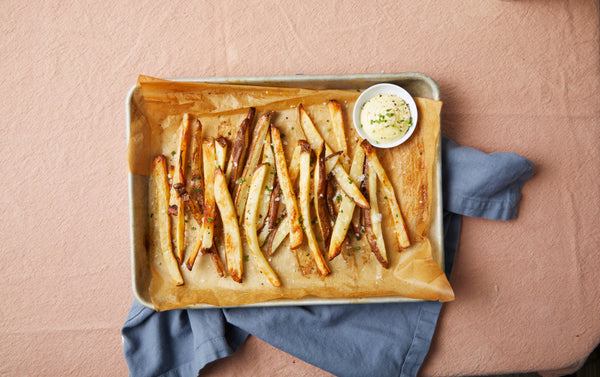 Baked Frites with Lemon Dijon Aioli
Posted by:
Jacobsen Salt Co.
Shop The Recipe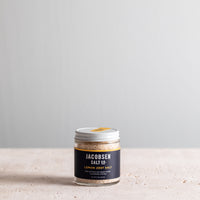 Infused Lemon Zest Salt
$15
SOLD OUT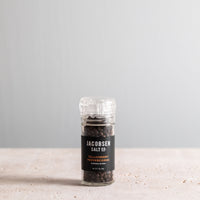 Sourced Tellicherry Peppercorn Grinder
$11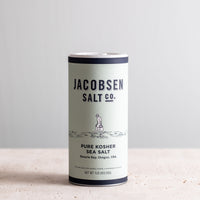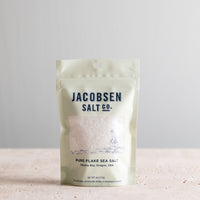 Everyone knows that a steak without a potato side is almost as sad as a Samantha-less season of Sex in the City. I would never let one of my mains go without a favorite side dish, so here's a low-maintenance take on french fries that you can whip up in the oven and spare your stovetop the trauma of deep frying.


Recipe by: Kourtney Paranteau


Serves 2


Process


First cut your potato into thin sticks (the thinner the better) and preheat the oven to 450°F. Soak all of your potato sticks in a large bowl of cold water to allow them to leach out some of their starches.
Either using an immersion blender, stand-up blender or even just an old fashioned whisk, combine yolks, peppercorns, lemon juice, kosher salt, and garlic until the mixture becomes thick. Add the mustard into your mixture and begin slowly drizzling your olive oil while continuing to mix until emulsified. Set aside.



Line a baking sheet with parchment paper, drain your potato sticks and pat dry with a clean kitchen towel. Place the potatoes back in the large bowl and toss with sunflower oil and lemon zest salt before spreading them evenly into your baking sheet and baking for 35-45 minutes, or until golden brown.  
Remove from the oven and allow to cool for 5 minutes. Finish the fries with our flake sea salt before serving alongside the aioli.