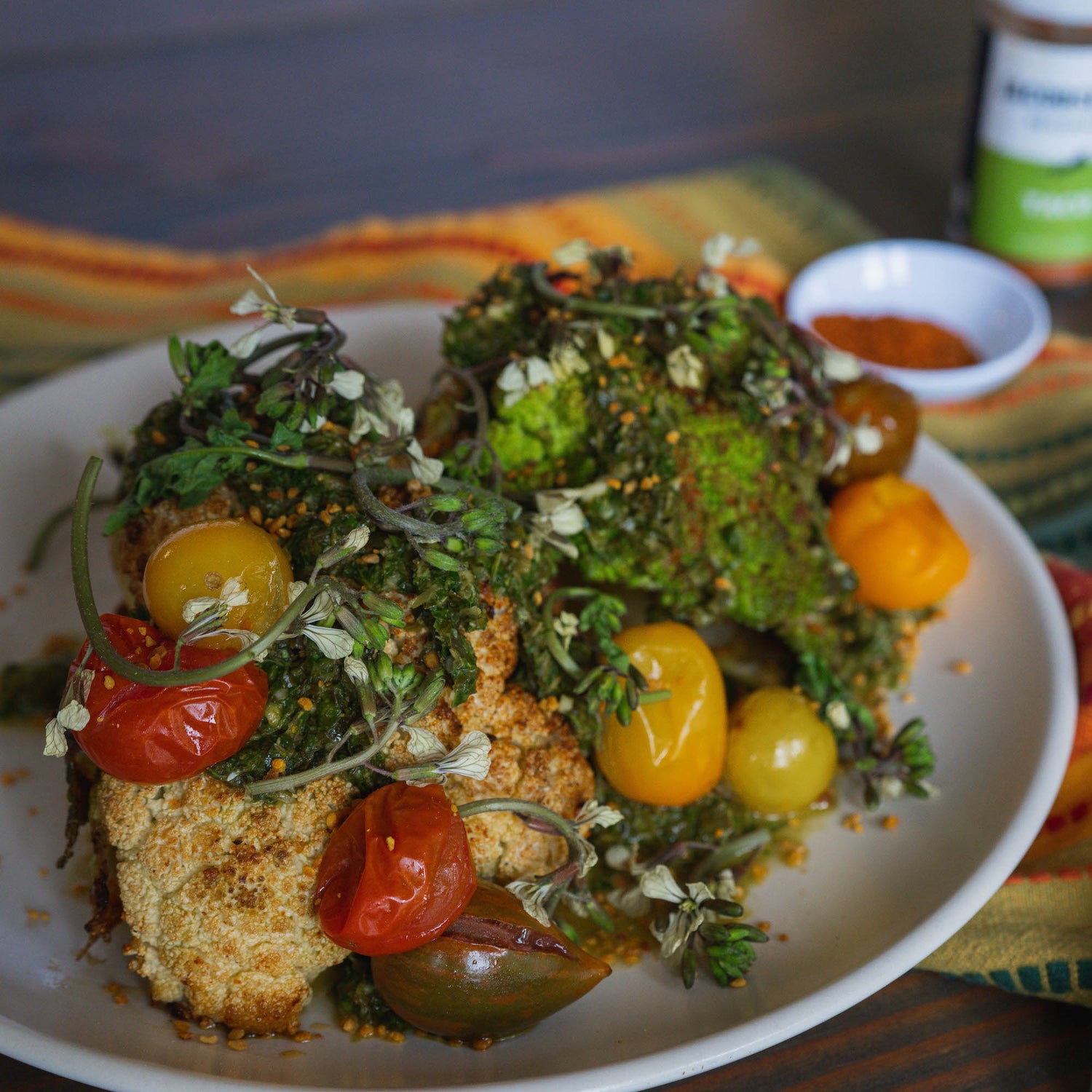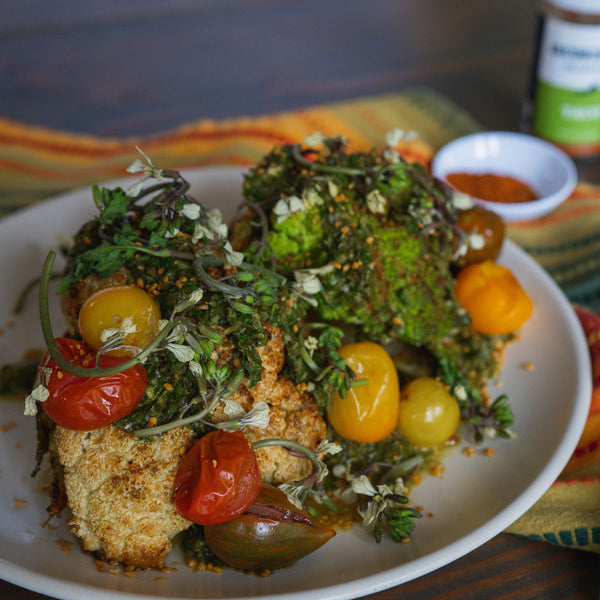 Cauliflower and Romanesco Steaks with Chimichurri
Posted by:
Jacobsen Salt Co.
Shop The Recipe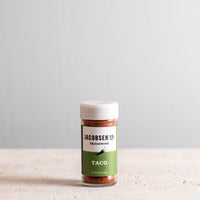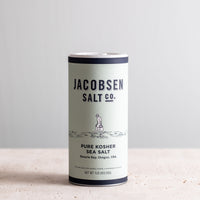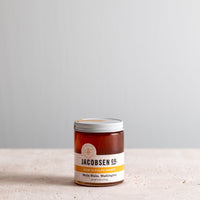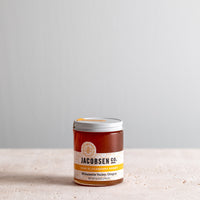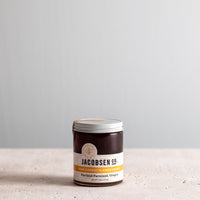 Raw Carrot Flower Honey
$11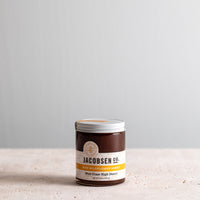 Maybe even more so than Buffy, I love a good steak but living in a little wonderland of local produce and getting (slightly) older has made me embrace the occasional hug of a Meatless Monday. So to keep my steak knives fully employed, I created this cruciferous-centric entree that can double as a show stopping side.
  
Recipe by: Kourtney Paranteau


Serves 2 as a main, 4-6 as a side


Process


Preheat the oven to 400°F. While you're waiting, brush the cauliflower and romanesco with olive oil, dust it with taco seasoning and place on a large baking sheet. Once the oven has come to temperature, roast for 40 minutes, keeping in mind that if your romanesco is substantially smaller than your cauliflower, you'll want to check on it around the 25 minute mark.  
As your cauliflower roasts, blanch your arugula raab for a minute in boiling water and shock under cold water. In a food processor or blender, roughly blend cooked arugula raab, garlic, parsley, cilantro, vinegar, salt and honey and set aside. Once your cauliflower and romanesco is cooked through (test by piercing the stalk with a steak knife) plate each vegetable half with a healthy amount of chimichurri.