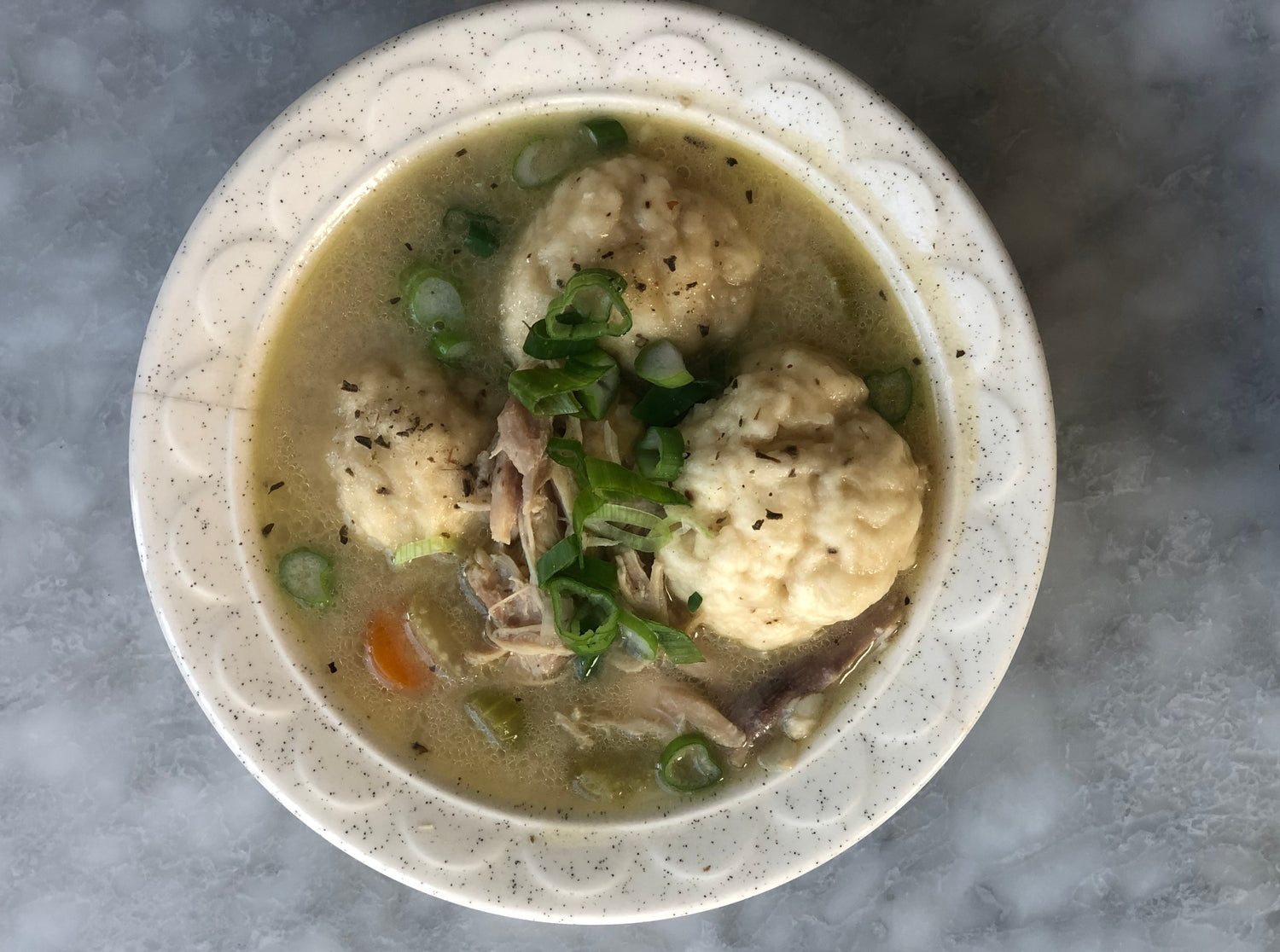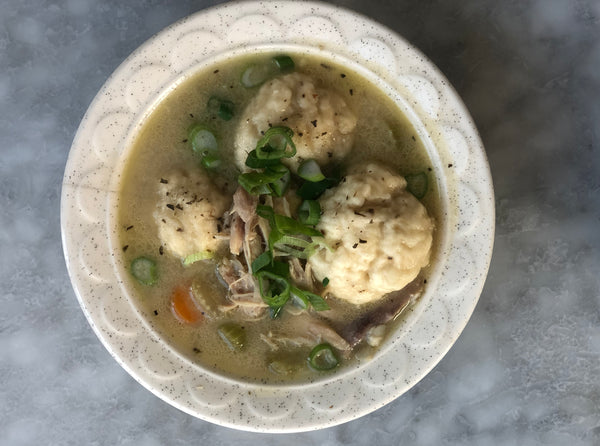 Chicken and Dumplings with Infused Rosemary Salt
Posted by:
Jacobsen Salt Co.
Shop The Recipe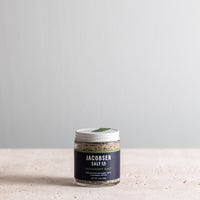 Infused Rosemary Salt
$14

In unsure times, we seek comfort in the familiar.  And in times where we're limiting our grocery trips, we seek herb-infused salts when the fresh stuff isn't always around. With that in mind, we decided to turn our leftover roasted chicken into a soothing chicken and dumpling soup, made with our Infused Rosemary Salt. We hope this dish tastes like the big hug we can't wait to give you again. 


Serves 4-6


Process


Melt butter over medium-high heat. Once melted, stir in your vegetables and garlic and cook until the onions are translucent and fragrant (about three minutes).  Reduce heat to medium-low and quickly stir in flour, making sure to break up any clumps and avoid burning the bottom of the pan. Continue stirring for three minutes.  
Add leftover chicken and stir into the mixture.  Slowly pour milk over the chicken and stir. Repeat with chicken stock. Increase the heat to medium or medium-high until the broth simmers, then cover and start on your dumplings.  
Mix flour, baking powder, rosemary salt, and black pepper with a spoon.  Pour milk over your dry ingredients and stir until you have a ball of dough.  Roll dough into a big ball, then begin ripping off small chunks. Roll them into small balls (about one inch in diameter), until all of the dough is rolled.  Then, with a slotted spoon, gently place each dumpling into the simmering soup and cover for 15 minutes. Serve and garnish with green onions and more rosemary salt.