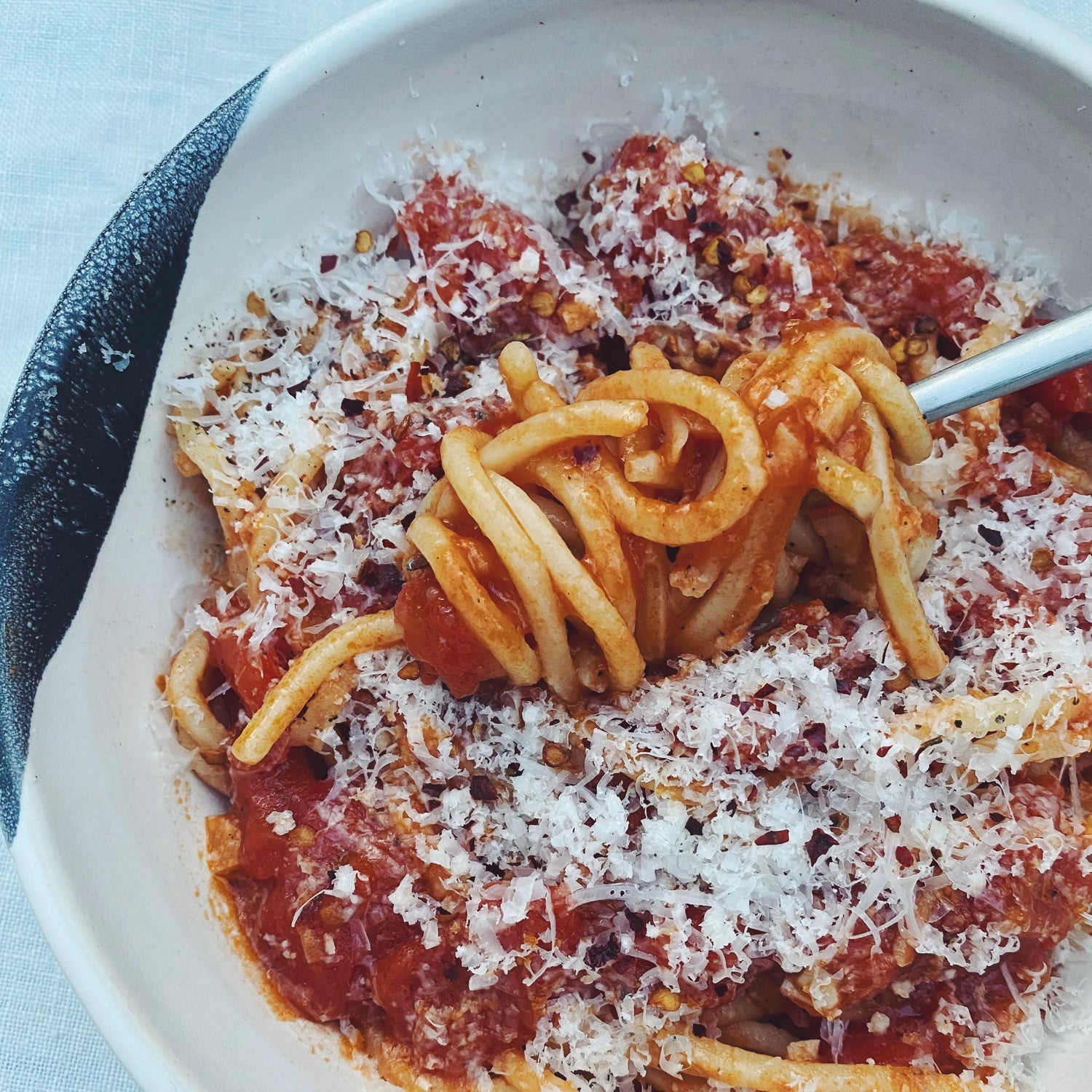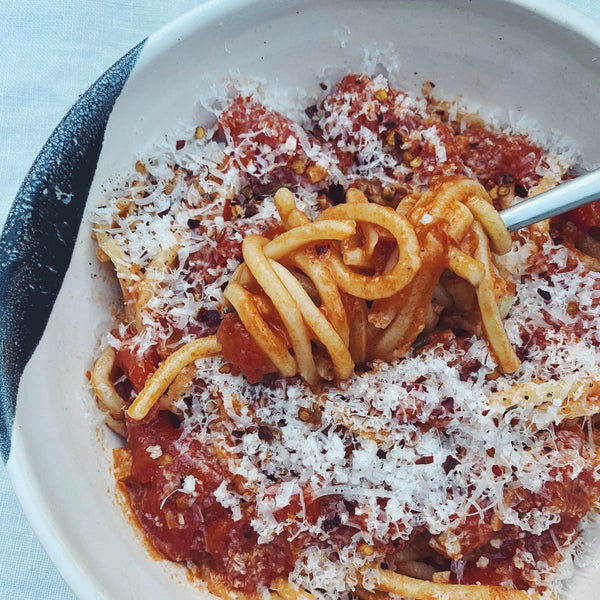 Simple Tomato Anchovy Pasta
Posted by:
Jacobsen Salt Co.
Shop The Recipe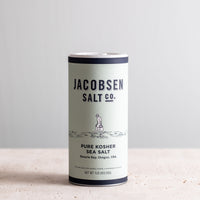 We're thrilled to partner with Fishwife on a delightful homemade tomato pasta sauce recipe, featuring their Cantabrian anchovies in EVOO and our Pure Kosher Sea Salt. Stir up this simple, belly-warming recipe on a chilly winter evening, and enjoy!
Recipe by: Vilda Gonzalez
Serves 4
PROCESS


Break down the peeled tomatoes by squeezing with your hand and set aside. Drizzle the olive oil in a skillet, and turn the heat to medium. Wait a minute, then add the garlic, chili flakes and Fishwife anchovies. Stir! When the garlic sizzles and the anchovies break up, add in the crushed tomatoes.
Turn heat to medium-high and bring to a boil. Cook, stirring occasionally, until mixture becomes saucy, about 15 minutes. Season to taste with JSC Pure Kosher Sea Salt, and serve with spaghetti. Grate a soft cloud of pecorino Romano cheese over each bowl and serve hot!