Fried Fish Basket with Tartar Sauce x Seafood Seasoning
Posted by:
Jacobsen Salt Co.
Shop The Recipe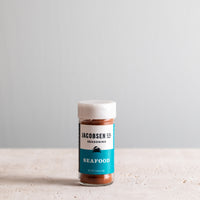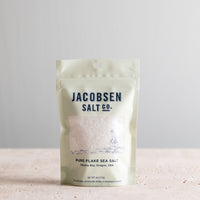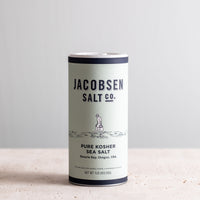 We never knew how much ambience the tiny exclamations of a pinball machine adds to our dining experience before being inside for so long. But arcade games aside, we came up with a fried fish basket to help quell our yearnings for some of our favorite bar food. Until we can wink at you from a neighboring booth, enjoy these guys!
Serves 2-3
Process
For the Fried Fish Basket
In a dutch oven or deep pan, fill vegetable oil until about an inch deep. Heat to 350 degrees Fahrenheit. Cut cod filets into big chunks and sprinkle with seafood seasoning. In a large bowl, mix flour, baking soda and baking powder. Whisk in chilled beer until a thick batter takes shape.  In another large bowl, mix shrimp chips and Panko. One by one, dip cod filets into beer batter until coated, then toss in Panko mixture. Carefully drop fish into hot oil, fry for two minutes per side.Plate and pair with your favorite sides and sauces. Finish with a sprinkle of flake salt.
For the Tartar Sauce
We can never decide on which we love more with our fried fish - a remoulade or a tartar sauce. We made a little hybrid of the two so we have one less decision to make in our day.
Combine all dry ingredients in a bowl. Stir in remaining ingredients. Transfer mixture to food processor and pulse until a consistent sauce forms (there will still be flecks of fresh herbs). Spoon into a serving bowl and get to dipping!