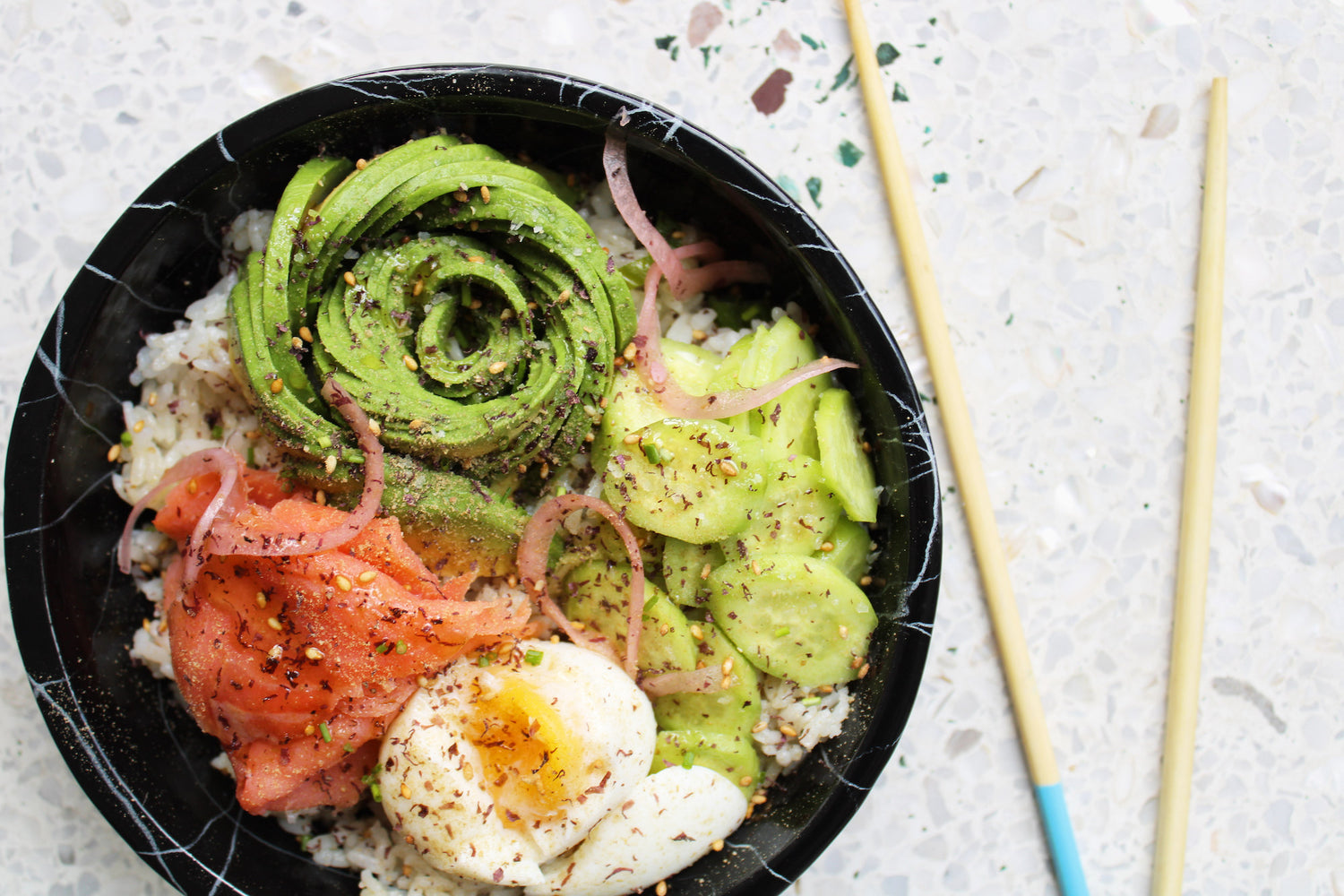 Furikake and Lox, Bagel or Bowl
Posted by:
Jacobsen Salt Co.
Shop The Recipe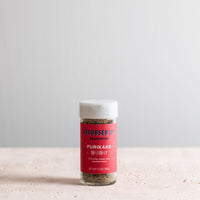 Whether it be with the crisp jolt of Persian cucumbers, the comforting give of an avocado, or the subtle smoke of lox, our Jacobsen Co. Furikake puts the final touch on these Sunday-brunch worthy foods. Assemble this bagel with us or mix it up into a morning bowl.
Recipe by Kourtney Paranteau
Serves 1 
Process
For the Bowl
Simply stir sesame oil into the white rice and fluff the rice into a bowl. Thoughtfully place the components of the bowl over the rice's surface, garnish with green onions and furikake, and enjoy! 
For the Bagel
Spread chive cream cheese over both sides of the toasted bagel, and on one side create a layer of cucumbers and red onion and on the other drape the salmon. Sprinkle green onions and furikake over both halves. Then, make what we hope to be the hardest decision of your day - to eat your lox bagel as a sandwich or open face.