Grilled Beef with Infused White Truffle Salt
Posted by:
Jacobsen Salt Co.
Shop The Recipe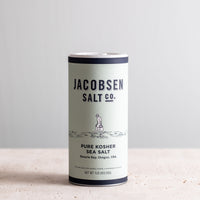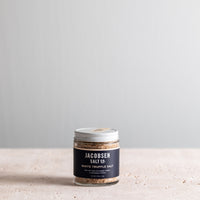 Infused White Truffle Salt
$48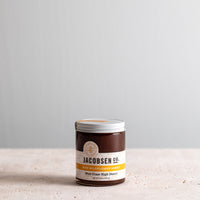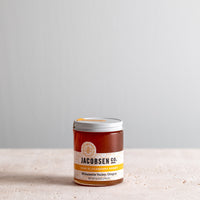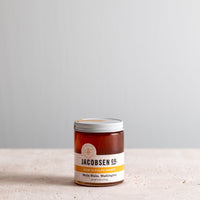 Seared or grilled beef combined with white truffle is a match made in heaven. You can use flank steak, tenderloin, ribeye, or similar cuts of premium beef. 
Serves 4­ to 6
PROCESS
To make the steak: Rub meat with the grapeseed oil and season with Pure Kosher Sea Salt. Preheat the grill on high and let the steak come up to room temperature. Grill the steak on high for about 6 minutes on each side. Remove from heat and let the steak rest.
To make the salad: Whisk together the dressing ingredients and set aside. Wash and trim the asparagus. Peel the bottom half of the skin off if the stalks are large. Toss with about 2 Tbsp of olive oil and 1 tsp Pure Kosher Sea Salt. Grill gently until just tender, about 3 minutes. Let cool and cut into 2 inch pieces. Thinly slice the spring onions. Toss the asparagus, onions, and boiled potatoes together with the dressing.
To serve: Slice the steak against the grain and finish with White Truffle Salt. Finish the salad with a generous garnish of torn basil. If you want to splurge, shave some actual truffle on top.