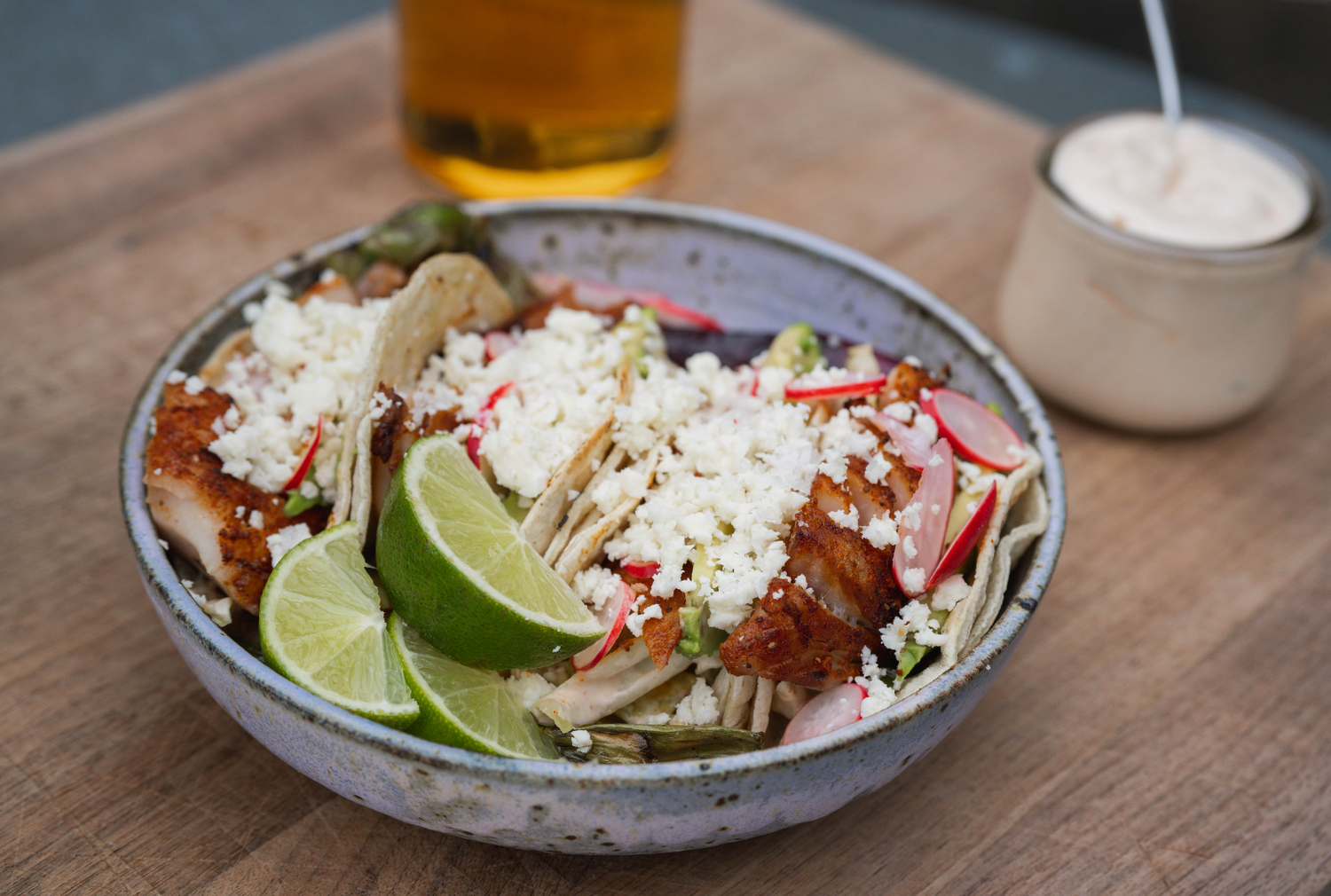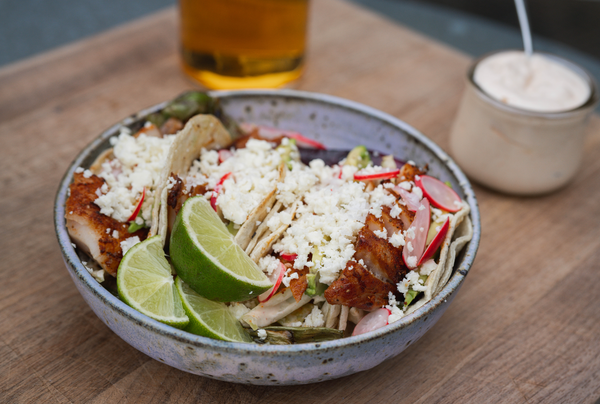 Grilled Fish Tacos with Seafood Seasoning
Posted by:
Jacobsen Salt Co.
Shop The Recipe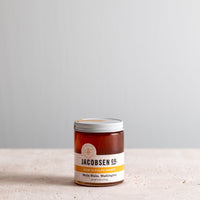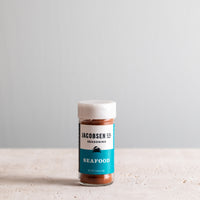 Once the sun begins to show up on a consistent basis, my fish and lime intake sees a serious uptick. This summertime recipe is built to execute at any cookout; make the crema ahead and play grill master for under fifteen minutes but still walk away as the hero of the party. All you need is an active bbq, Jacobsen Co. Seafood Seasoning, and a trustworthy set of tongs to make your taco Tuesday a little more interesting.
Recipe by: Kourtney Paranteau
Serves 4 
Process
Preheat your grill to medium-high. Meanwhile, rub Seafood Seasoning all over the rockfish. In a large bowl, toss scallions, cabbage and the poblano in olive oil until they're completely coated. Cook your cabbage on each side for seven minutes before removing from heat. Place whole scallions and halved poblanos on the grill, followed by the rockfish and cook for about five minutes on each side before removing from heat. If you're an accomplished multitasker feel free to warm your tortillas on the grill top for about ten to twenty seconds per side while your fish and vegetables share the grill, but if you want to play it safe finish your time with the grill by heating your tortillas. 
While your fish rests, make your crema by simply whisking labneh, honey, hot sauce, and lime juice in a small bowl. Season with salt as needed. Thinly slice your cabbage and poblano and toss with spicy labneh before filling your tortillas with a healthy amount of cabbage-slaw, rockfish pieces and garnishing with grilled scallion and radish wheels.