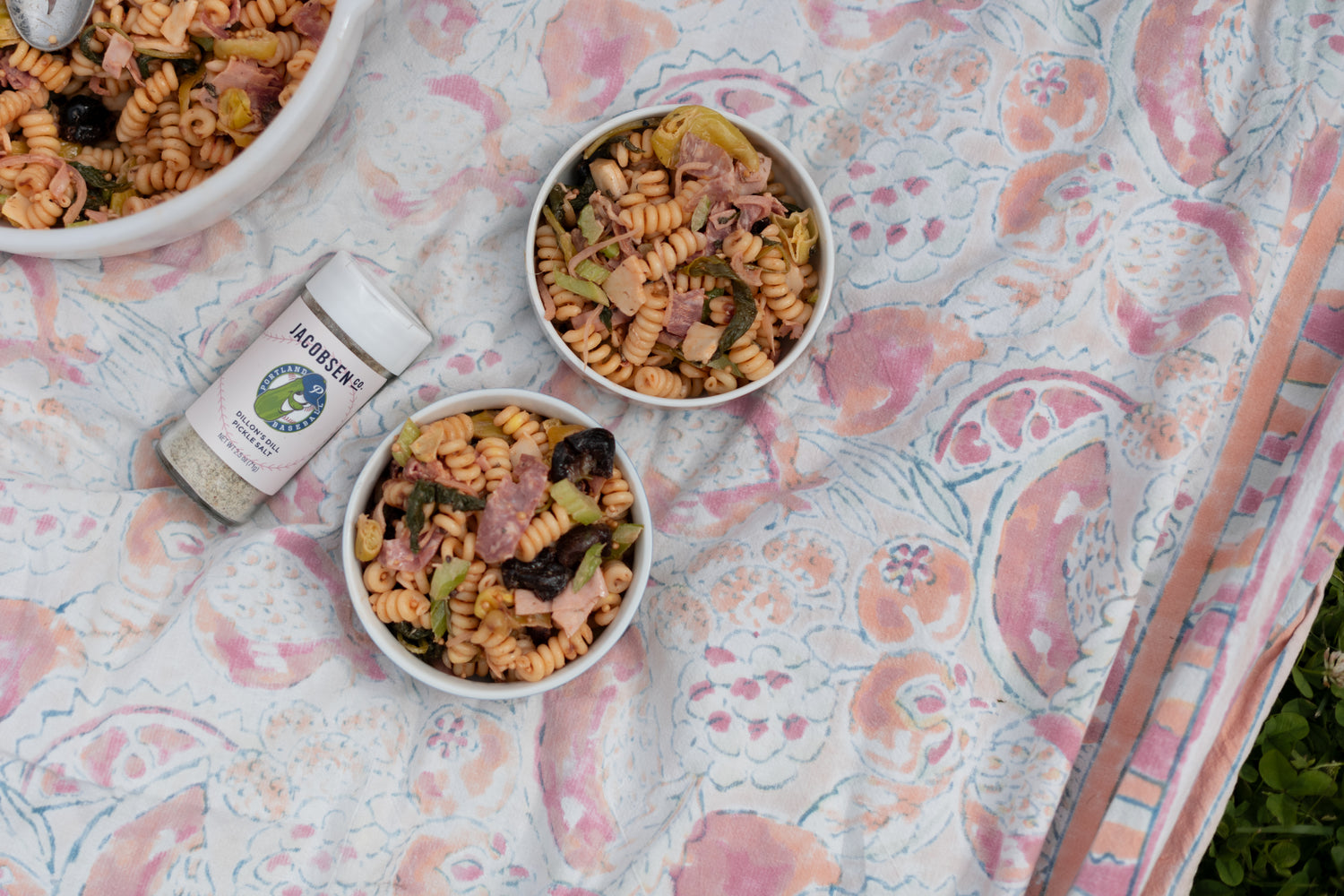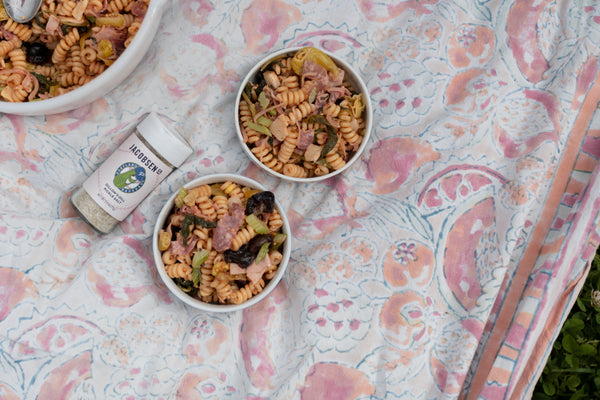 Italian (Sandwich) Pasta Salad with Dill Pickle Salt
Posted by:
Jacobsen Salt Co.
Shop The Recipe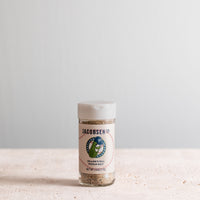 JSC x Portland Pickles Dill Pickle Salt
$12
What's better than a stacked-to-the-sky Italian sandwich? To be honest, we're not sure what is either, which is why the tasting notes of our favorite meaty sub were the inspiration for this summer's picnic potluck staple, an Italian (Sandwich) Pasta Salad. We put our Dill Pickle Salt to work alongside spiral-shaped noodles and those classic staple ingredients that live between an Italian sandwich's buns, like provolone and prosciutto. In place of classic yellow mustard are pickled mustard seeds, and tomato paste subs in for fresh tomato slices, creating this zippy, crowd-pleasing recipe you can add to your summer arsenal. 
Recipe by: Kourtney Paranteau
Serves 4-6
Process
In a large bowl toss together your cooked pasta, spinach, mustard seeds, celery, red onion, olives, cheese, and both meats until evenly distributed. In a smaller mixing bowl, whisk together the mayo, sugar, pepper, Dill Pickle Salt, and tomato paste. Pour the mixture over the pasta salad and stir with a wooden spoon until all of the pasta noodles are evenly coated in sauce. Sprinkle oregano and pepperoncini juice and stir well one more time. Top with additional Dill Pickle Salt if desired. 
Be sure to allow yourself enough time to pop the finished pasta salad in the fridge before packing it for a picnic (at least two hours). The pasta salad can be made up to a day ahead of your al fresco affair!