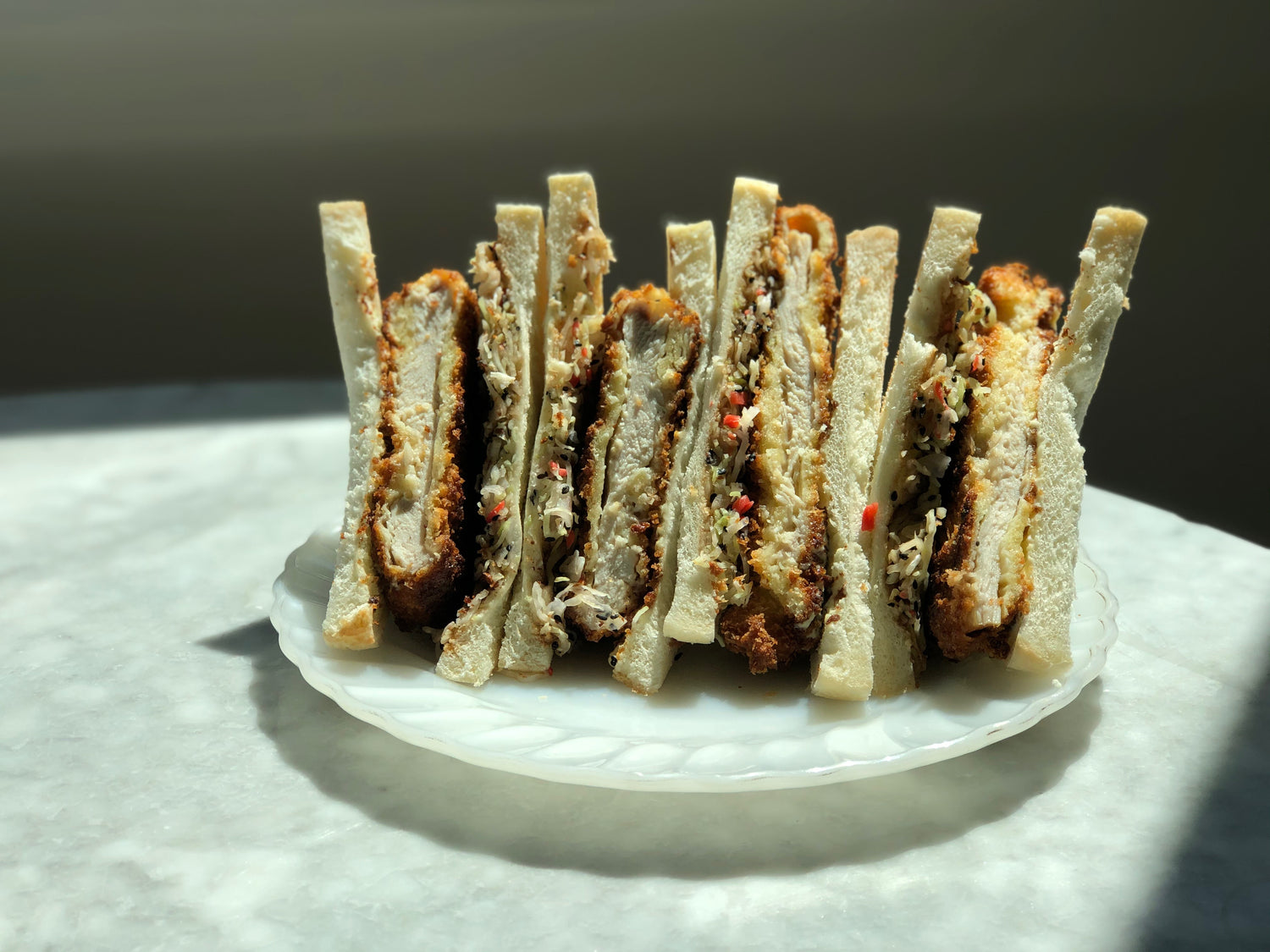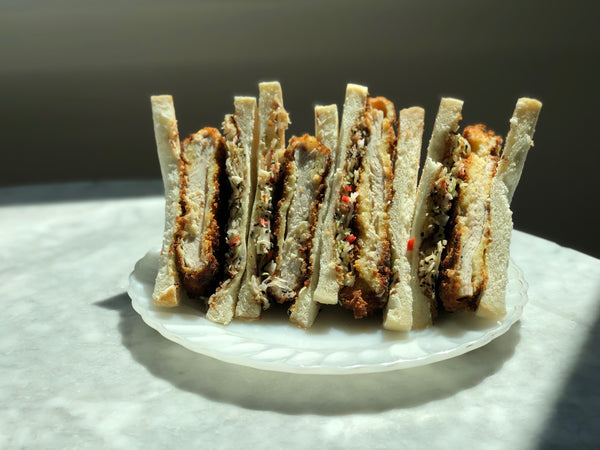 Chicken Katsu Sandwich with Ramen Seasoning
Posted by:
Jacobsen Salt Co.
Shop The Recipe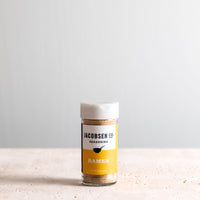 It was only a matter of time until we caved and created our own take on the illustrious Japanese cutlet sandwich. This one packs an extra umami punch from our Jacobsen Co. Ramen Seasoning and is a showstopper for any picnic hangout.


Recipe by Kourtney Paranteau

Makes 2 sandwiches


Process


In a deep pan, heat oil over medium high. 
Think of something that makes your blood boil and get out your meat tenderizer. Maybe put on Fiona Apple to set the mood, and with a the mallet, tenderize the chicken breasts on both sides until they are only about ⅓ inch thick and nearly doubled in surface area. Rub a teaspoon of ramen seasoning over each chicken breast, set aside. 
In a large bowl, mix cabbage, ginger, rice vinegar, and sesame seeds together with your hands until it resembles a simple 'slaw, set aside. 
Line up three big bowls: one containing flour, the middle holding your egg, and the last with the Panko breadcrumbs. Working with one cutlet at a time, dip chicken breast into the flour and gently coat chicken, next dip into your egg and finally press the cutlet into the breadcrumbs until covered evenly over the entire breast. 
Now, gently place the coated chicken cutlet into the pan one at a time, being careful to not slosh the oil. Cook for two minutes on each side. Transfer the chicken to a plate with paper towels to rest and sweat out excess oil. 
Ready your work station and spread out all four slices of your bread. On two slices, stripe Kewpie Mayo across the surface, on the other two slices do the same with Bulldog Sauce. On the slices with Kewpie, stack a handful of you cabbage mixture (squeeze any excess liquid out beforehand so you bread doesn't get soggy). Next, stack a cutlet on top of the slaw and top your sandwich with the slice of bread waiting with the Bulldog sauce. Cut in half and devour.