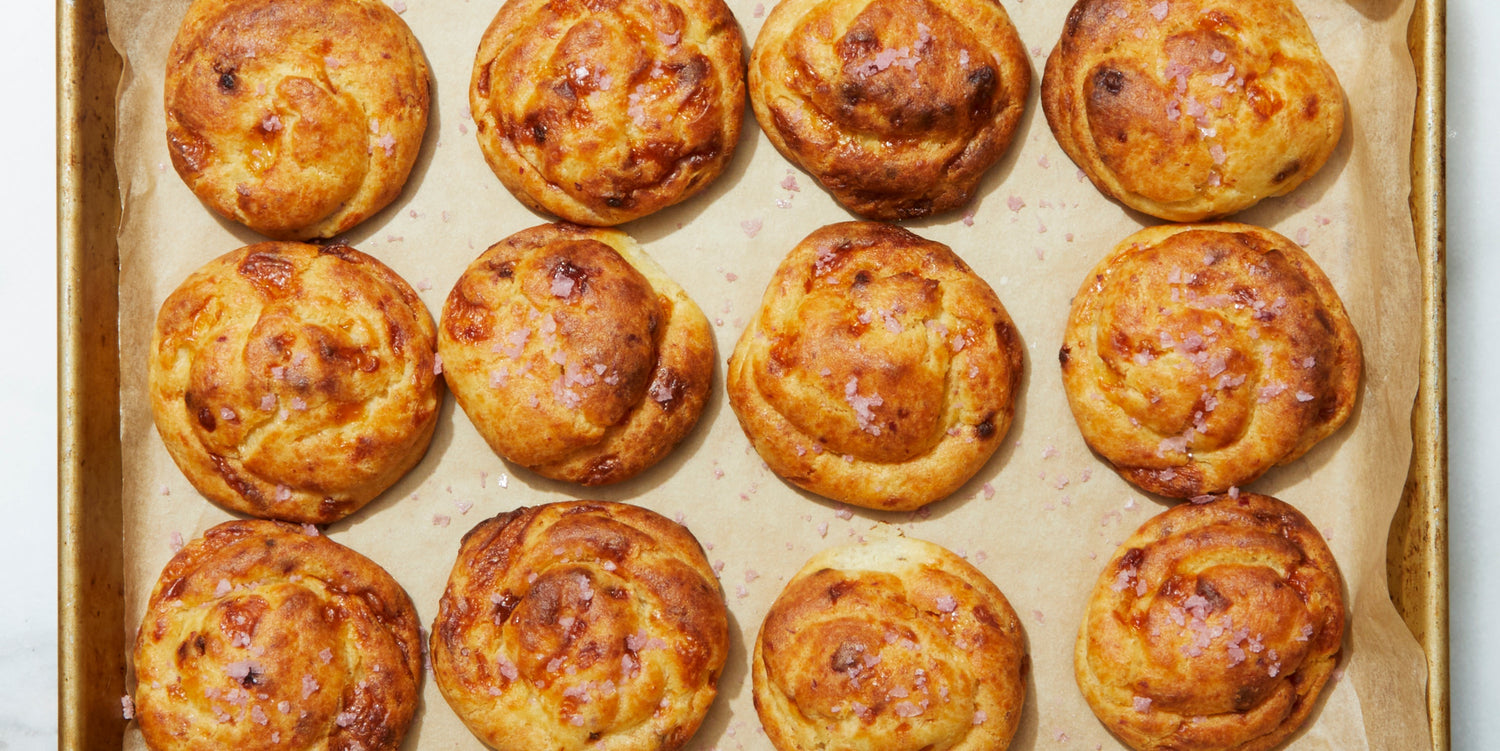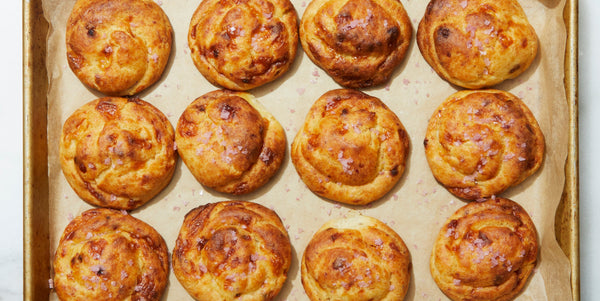 Posted by:
Jacobsen Salt Co.
Shop The Recipe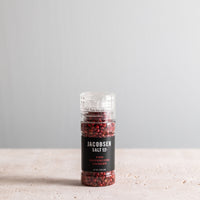 Pink Peppercorn Grinder
$7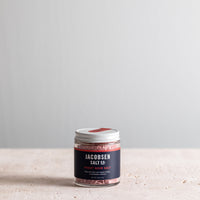 Infused Pinot Noir Salt
$15
A French cheese puff made of choux pastry and flavored with gruyere and Pink Peppercorns. These puffs are slightly floral with a kick of heat and make for an addictive bite-sized appetizer. They are light and airy with a crisp outside and soft and buttery inside. We serve them warm with an extra sprinkling of our Infused Pinot Noir Salt on top.
Recipe from the JSC Kitchen, by Rosemary Saycich
Makes about 24 gougères 
Process
Preheat the oven to 400°F and line a baking sheet with parchment. In a medium pot, combine the water, milk, butter and salt. Set over high heat and bring to a boil until the butter has fully melted. Add the flour and stir with a wooden spoon until a smooth dough forms. Keep stirring over low heat until it pulls away from the pan as a cohesive mass. 
Transfer the dough to a bowl and let cool for 1 minute. Add the eggs to the dough one at a time, beating well after each. It is important that each egg is fully incorporated into the dough before adding the next. Fold in the cheese, Pink Peppercorns, and nutmeg until combined.
Transfer the dough to a piping bag fitted with a ½ inch round tip (or a large ziplock bag with the corner snipped off). Pipe about tablespoon sized rounds onto the prepared baking sheet leaving 2 inches between each. Top with additional gruyere if desired and bake for 20-25 minutes or until puffed and golden brown.
Pull apart and top with butter and a pinch of Infused Pinot Noir Salt.