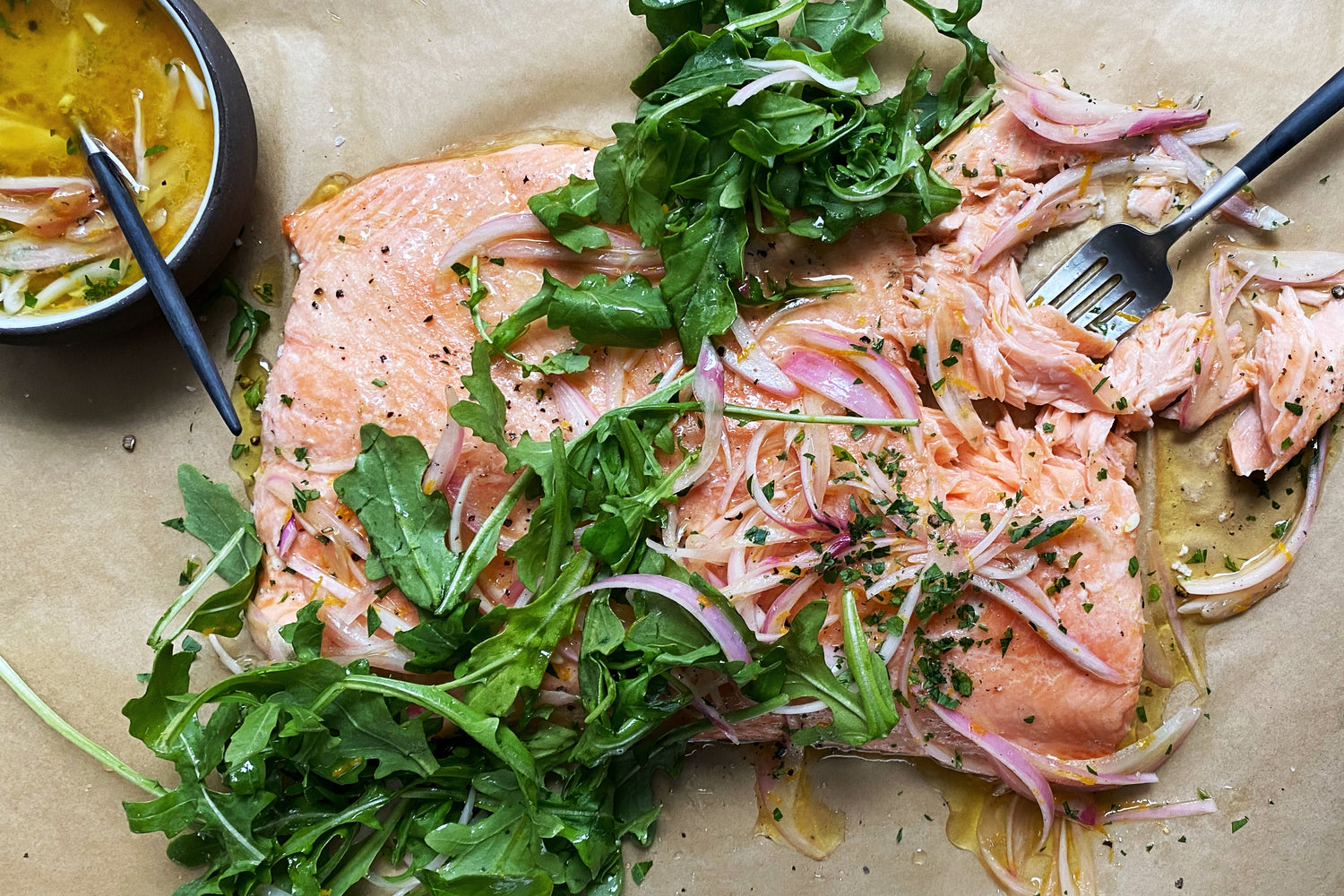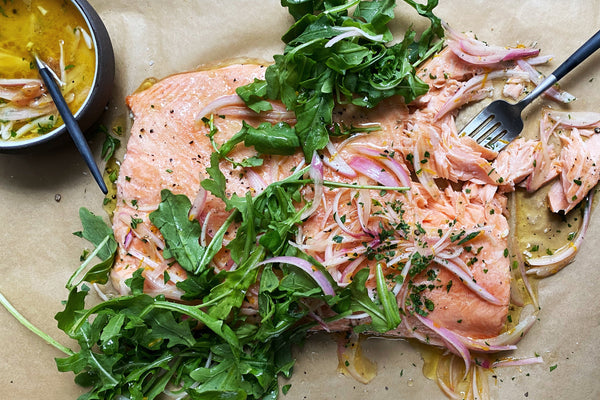 Roasted Salmon With Citrus Shallot Vinaigrette and Arugula
Posted by:
Jacobsen Salt Co.
Shop The Recipe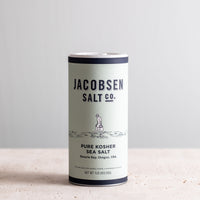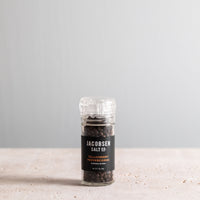 Sourced Tellicherry Peppercorn Grinder
$11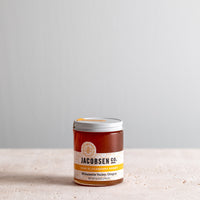 This refreshing vinaigrette is equally intended for the roasted salmon and the salad. The fragrant dressing is balanced between the pickled shallots and the sweetness from the fresh orange juice and the honey, perfect for a mild fish like salmon. The dressing is best when made in advance to allow all the flavors to marry. Keep refrigerated up to a week.
Recipe by Judy Kim
Makes 4 servings


Process


To make the vinaigrette
1. Trim ends of the shallot, cut in half lengthwise and thinly slice vertically for long strands. Transfer the shallots to a medium sized ball jar and add apple cider vinegar, orange zest, orange juice, parsley, kosher salt, black pepper, honey and olive oil. Stir well. Close jar and refrigerate for 1 hour, preferably overnight to soften and pickle the onions. Dressing will thicken with time.


To make the salmon
1. Preheat oven 400°F with oven rack in the center.
2. Place salmon filet on a parchment lined rimmed sheet pan. Drizzle salmon with olive oil, about 1 to 2 tablespoons and rub all over. Season with kosher salt and black pepper. Roast until salmon is just cooked through and the flesh slightly firm to the touch, about 10 to 12 minutes or until desired doneness. Place on a wire rack to cool slightly while you prepare the salad. In a large mixing bowl, combine arugula with just enough dressing to coat.
3. For serving, transfer salmon to a platter or serve directly from the sheet pan. Spoon about half of the vinaigrette over the salmon and top with dressed arugula, finish with more freshly cracked black pepper and parsleys. Serve salmon warm or at room temperature with additional vinaigrette on the side.