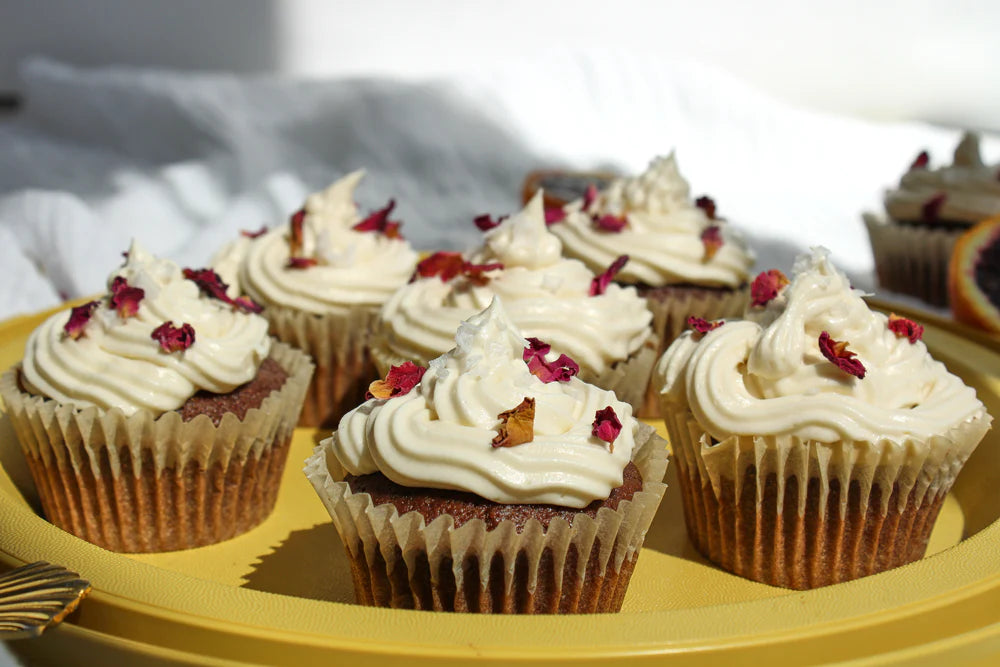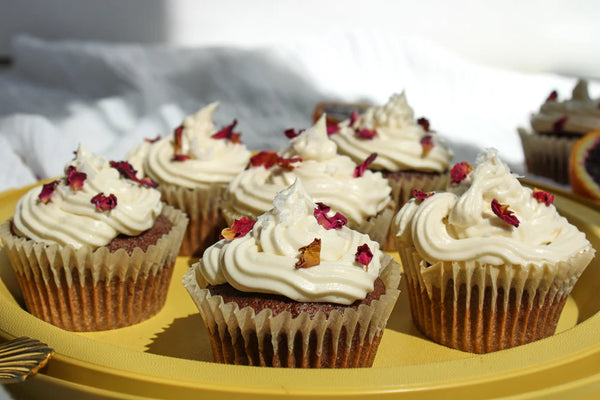 Rosewater Cupcakes with Raw Wildflower Honey Frosting
Posted by:
Jacobsen Salt Co.
Shop The Recipe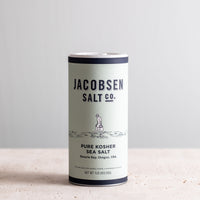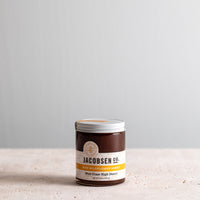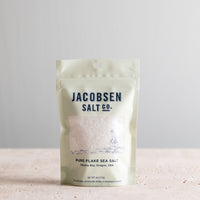 If you are as socially out of practice as I've found myself while wading back into the waters of public gatherings, you'll know that the low-level anxiety begins at home while planning the outing, well before you've spread out your picnic blanket and cracked open the first bubbly water. 
So the question of "what to bake for my first post-vaccine summer gathering?" hounded me for weeks before I proudly landed on these sophisticated little cupcakes. They're festive, portable, single-serving friendly, and of course, delicious. Let this urbane take on an elementary school favorite be your solution to remembering what close-range friendship feels like. 
Recipe by Kourtney Paranteau
Makes 12 cupcakes


Process


For the cupcakes
Preheat the oven to 350° and either grease a muffin pan or place a cupcake liner in each cup, and set aside. In a medium sized bowl, beat the eggs and sugar together on high for about five minutes. In a separate larger bowl, mix together all of the dry ingredients. In half-cup increments, slowly add the flour mixture to the eggs and sugar while beating on a medium-low speed. Finally, pour in your olive oil, yogurt, and rose water one at time. 
Using a ladle, drop in enough batter to fill the cups to ¾ full. Bake for 20 minutes, or until you can run a toothpick into the cake and it comes out clean. Set aside for ten minutes before removing the cupcakes from the pan. Continue to cool on a wire rack.


For the icing
With the whisk attachment, on medium-high speed, whip together the cream cheese, butter, powdered sugar, and honey until smooth. Once your cupcakes have completely cooled (if they're still warm the frosting will melt off), pipe the icing on using a pastry bag (you can also cut a hole in the corner of a plastic bag). Finish by sprinkling each cupcake with flaky salt and rose petals before packing up for your picnic or potluck.