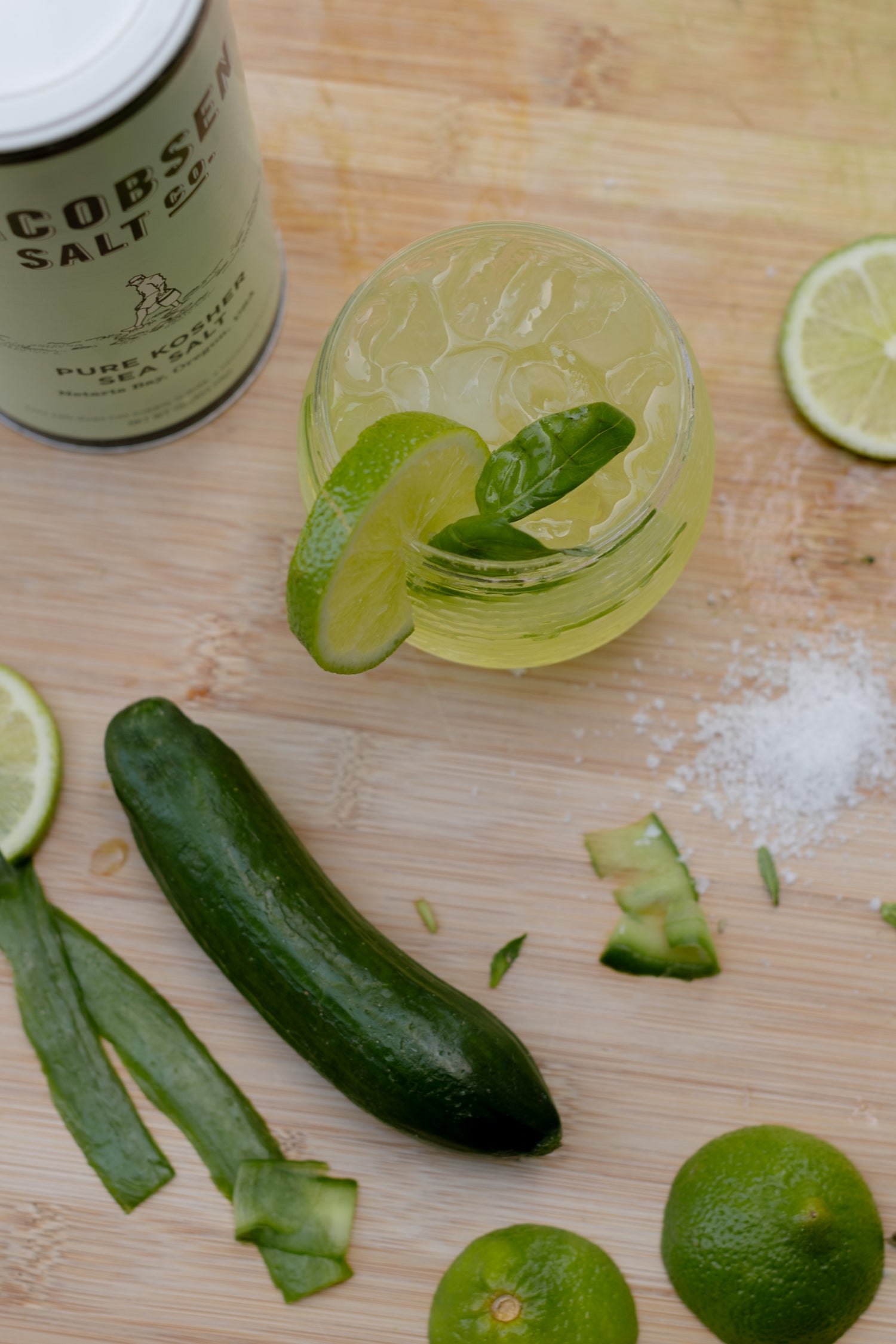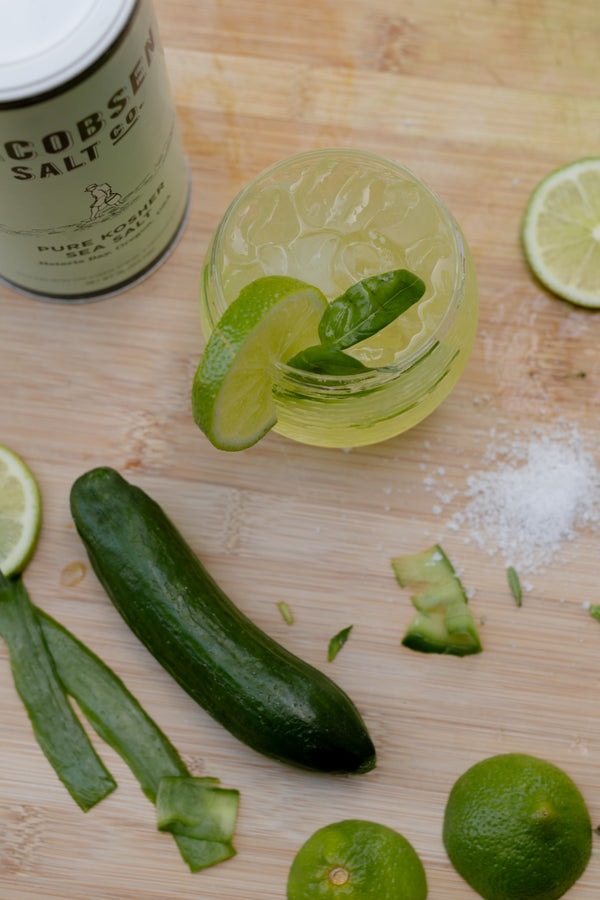 Posted by:
Jacobsen Salt Co.
Shop The Recipe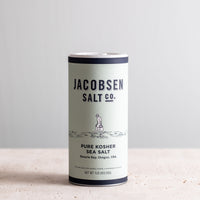 Does it ever feel like all winter long you yearn for the summer time and then you spend twelve weeks straight complaining about the heat? Well, for my Daria-like self, I had a mid-summer wake-up call and am now dedicating the remainder of these warm weeks to finding ways to chill out and enjoy the moment–and every drop of sweat I shed along the way. 

Helping me through the heatwaves is this cocktail loaded with ice cubes and refreshing, verdant notes of cucumber, aloe, and basil. Stir up a post-dinner low-ABV version, or omit the alcohol altogether for a guiltless treat. Either way, the sweat surrounding your glass will tame the condensation from your brow.


Recipe by: Kourtney Paranteau 


Serves 2, plus syrup for many more

Process


Make the Syrup
This cocktail is all about prepping your infused syrup before you're ready to start stirring and sipping; we recommend making it a couple hours before guests arrive so the liquid has time to cool. The syrup can even be made up to three days before serving.


In a standard sized mason jar, thoroughly mash your diced cucumber and finely chopped basil leaves into the sugar until the mixture looks green. Next, stir a cup of boiling water into the mixture until there are no visible sugar granules. Allow the basil and cucumbers to continue to steep in the syrup for 30 minutes before straining out.
Make the Spritz
When you're ready to sit back and cool off, simply stir your white wine, Chareau, lime juice, and kosher sea salt together. Split evenly in two glasses and top with sparkling water. Delicately place ice into your glassware and shimmy the cucumber strips along the sides of the glass as a garish, then finish with basil and a lime wheel.
Make it Spirit-Free
If you're planning on indulging in a spirit-free rendition of this spritz, simply replace the white wine and Chareau with 3 ounces of an aloe beverage (typically found in Asian markets and fancy-ish grocery stores) and top with slightly more sparkling water.