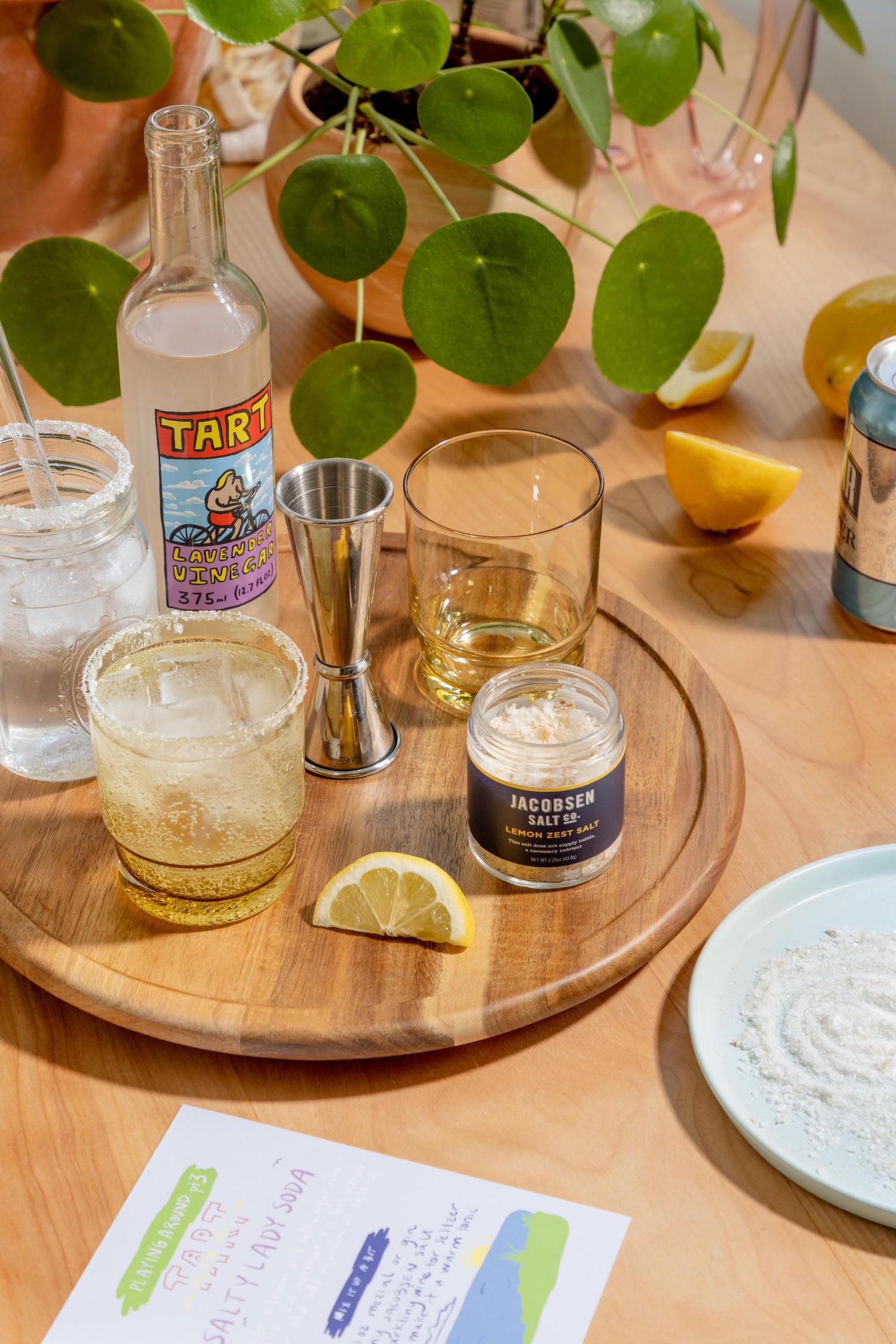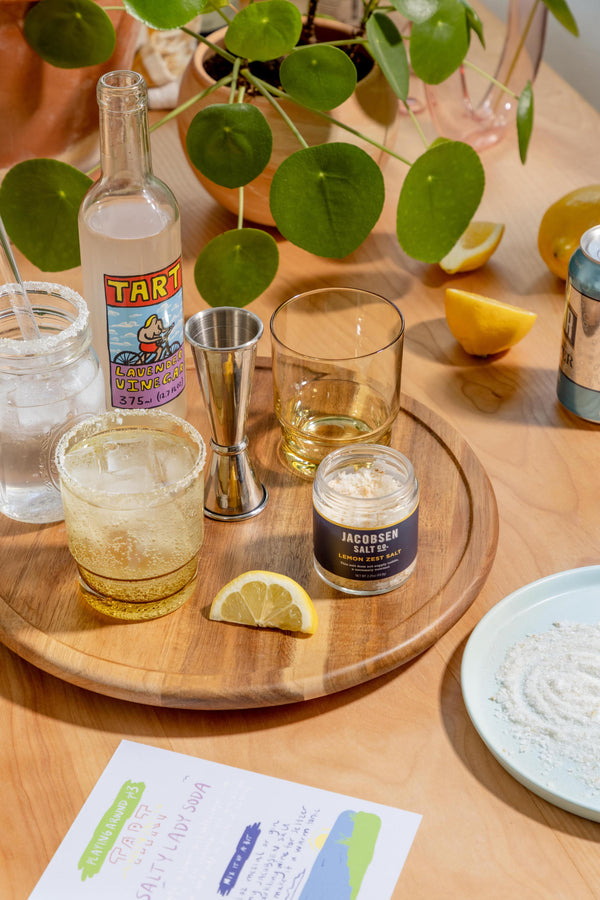 Salty Lady Soda with Tart Vinegar
Posted by:
Jacobsen Salt Co.
Shop The Recipe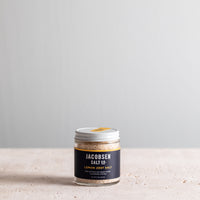 Infused Lemon Zest Salt
$15
We are so excited to work with TART Vinegar founder Chris Crawford on this recipe for the springtime beverage of your dreams. 
Established in 2019 by Chris Crawford in New York, TART is a raw vinegar project that partners with farmers who practice regenerative agriculture to make something that tastes exceptional and thoughtful.
Recipe by: Chris Crawford
Makes 1 Salty Lady Soda
Process
Make a Lemon Zest Salt and sugar mixture on a small plate or in a bowl. Rim your glass with the mixture. Add ice, 2 oz of TART Lavender Vinegar and 6 oz of seltzer water to your glass. Stir and add a pinch of salt.
Options to mix it up! Add 1 oz mezcal or gin, sub sparkling wine for seltzer or make it a warm tonic. Try using any or your favorite Jacobsen Salt Co. Infused Salts to mix up the flavors. 
Sip and enjoy.