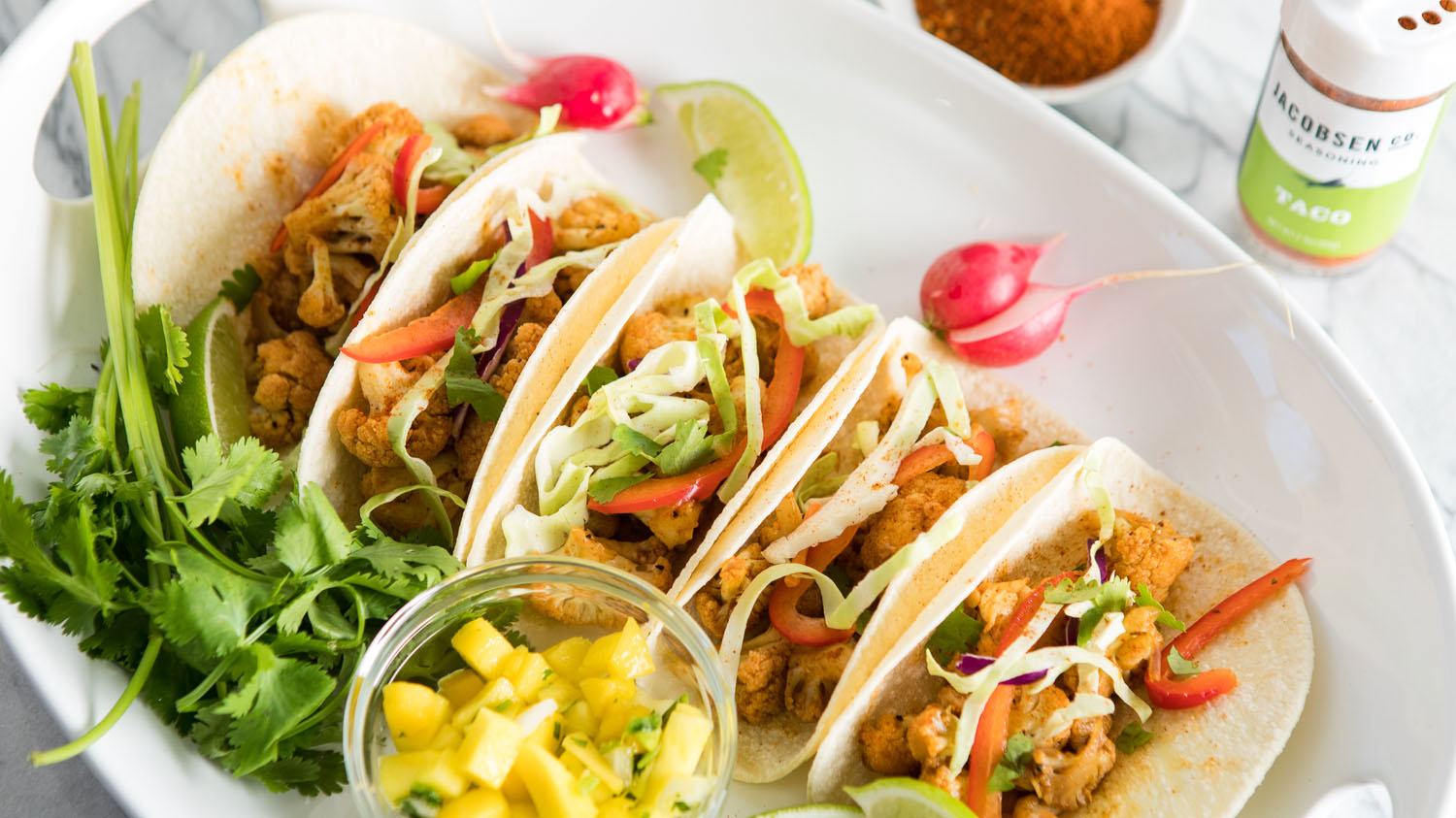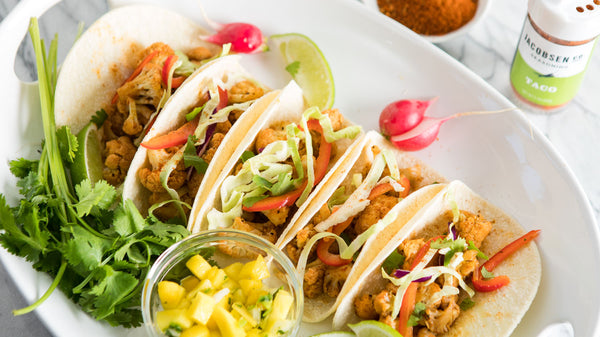 Tacos 2 Ways with Taco Seasoning
Posted by:
Jacobsen Salt Co.
Shop The Recipe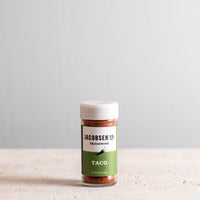 Nothing beats the simplicity of taco night for a quick and satisfying weekday (or weekend) meal. Versatile and delicious, our Jacobsen Co. Taco Seasoning can be used on practically any filling, including an array of vegetables. We used cauliflower for our vegetarian version, but try chopped zucchini or sweet potato for tasty alternatives. No matter what you do for taco night, it's sure to be a hit!
Process
Heat oil in a large skillet over medium-high heat and brown ground meat of choice. Drain fat and stir in 1 – 2 tablespoons of taco seasoning and 1/2 cup water. Cook until liquid has reduced, about 3 minutes, and your sauce reaches your desired consistency.
For cauliflower tacos, heat oil in a large skillet over medium heat and saute cauliflower until it just begins to soften, about 5 minutes. Stir in Taco Seasoning and 3 tablespoons of water. Cook until cauliflower is fork tender but not mushy, about 3-5 minutes longer.
Taco fillings can be made in advance and warmed before serving. Please create, enjoy, share and repeat.