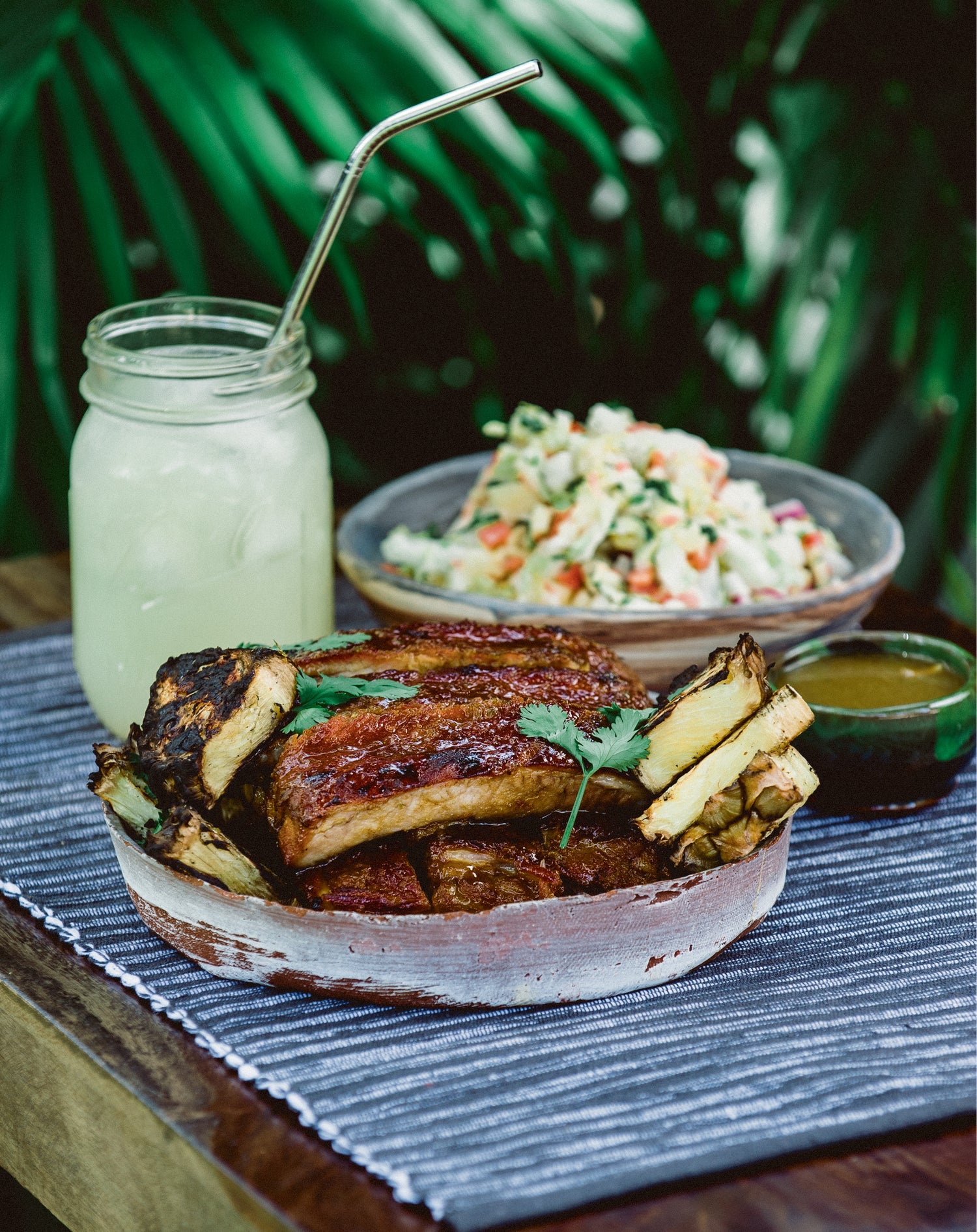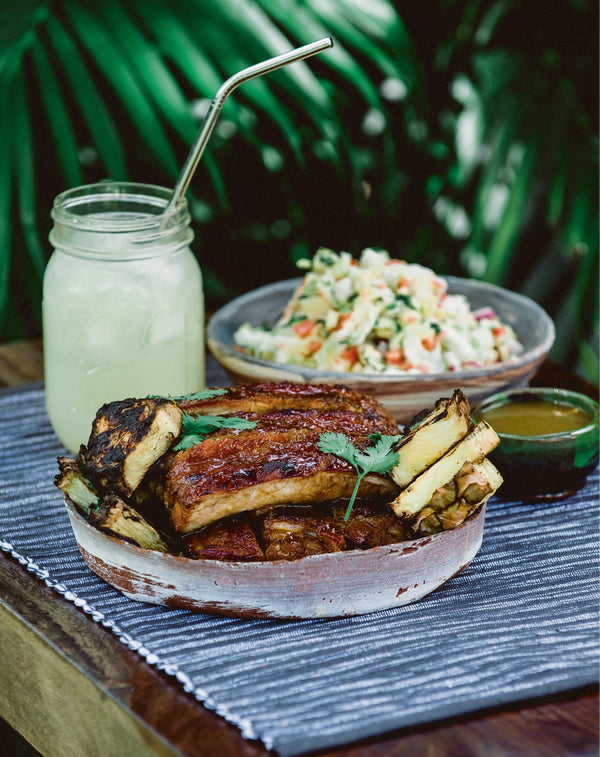 Wasabi, Honey, and Soy-Glazed Baby Back Ribs with Pineapple, Jicama, and Pickled Ginger Slaw
Posted by:
Jacobsen Salt Co.
Shop The Recipe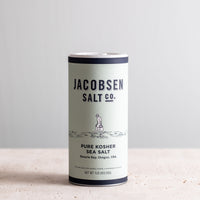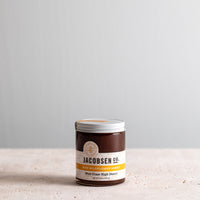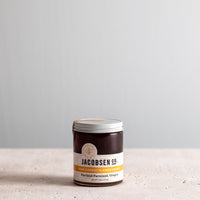 Raw Carrot Flower Honey
$11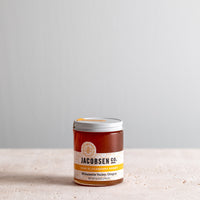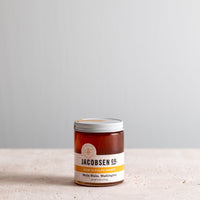 Chef Kenny Gilbert is best known for his appearance on Top Chef, where he displayed a big personality and instantly became one of the most likable cheftestants to date. An award winning-chef and restaurateur, Gilbert's career spans over two decades, that have included traveling around the world while learning authentic techniques and flavors of global cuisines. He has always had a love of cooking. Growing up in Cleveland, but with roots in the South, his father was an avid BBQ man with his own rubs and sauces while his mother was a fantastic home cook. In April of 2023 Kenny released his very first cookbook, Southern Cooking, Global Flavors from Rizzoli.
I grew up eating pork ribs in Ohio, which is traditional in the Midwestern United States as well as in the South. If I were from Texas, though, I'd probably have grown up eating beef ribs. Different parts of America have different rib styles and barbecue sauce preferences. Down in the Deep South, barbecue sauce tends to be sweeter, while in North Carolina it is vinegar based. Hawaii is an entirely different story when it comes to barbecue. Pork is the primary meat featured, and the barbecue sauce reflects the Asian immigrant influence on the culture there.
The wasabi, honey, and soy glaze in this recipe were inspired by a sauce from a Hawaiian chef friend, who learned it from Asian Americans in Hawaii. There is a gentle balance between wasabi and soy flavors in this sauce, which is totally crave-able. Pork is the best meat to allow these ingredients to shine.
Words and Recipe by: Kenny Gilbert
Photos by: Kristen Penoyer


Serves 6


Process


Make the Wasabi, Honey, and Soy Glaze
Whisk the wasabi, honey, and soy sauce in a small saucepan and bring to a simmer over medium heat. Reduce the heat to low and cook for 15 minutes at a low simmer. Remove from the heat and set aside.
Make the Ribs
Preheat the oven to 300°F and line two sheet pans with foil. Mix the coconut sugar, ginger, turmeric, white pepper, and salt to taste in a small bowl. Season the ribs on both sides with the coconut sugar blend and place on the prepared sheet pans.
Cook the ribs for 11⁄2 to 2 hours, or until they reach an internal temperature of 165°F. Remove the ribs but keep the oven on. Transfer each of the slabs to a large sheet of foil, backbone side down. Pour 1 cup of the glaze over each slab and wrap them in the foil.
Return the ribs to the oven and cook for an additional 11⁄4 hours, or until they reach an internal temperature of 195°F. Rest the foil-wrapped cooked ribs in a cooler (without ice) for a minimum of 30 minutes and a maximum of 3 hours before serving.
Make the Slaw
Whisk the mayonnaise, sour cream, honey, lime juice, and salt in a large bowl. Add the cabbage, pineapple, jicama, bell pepper, onion, cilantro, and pickled ginger and toss to combine.
To Build
Preheat a grill to medium-high. Put the halved limes and pineapple wedges on the grill. Cook 3 to 5 minutes on each side, or until lightly charred. Using a sharp chef's knife, cut the slabs of ribs into three-rib portions. Be sure to cut close to the bone of the next rib; that way every rib will have meat on the bone. Place three ribs on a plate. Put some barbecue sauce in a small cup on the plate along with some of the slaw. Garnish with grilled lime and pineapple wedges. Repeat for the remaining servings.
Reprinted with permission from ©Southern Cooking Global Flavors by Kenny Gilbert, Rizzoli New York, 2023. Photography © Kristen Pennoyer.