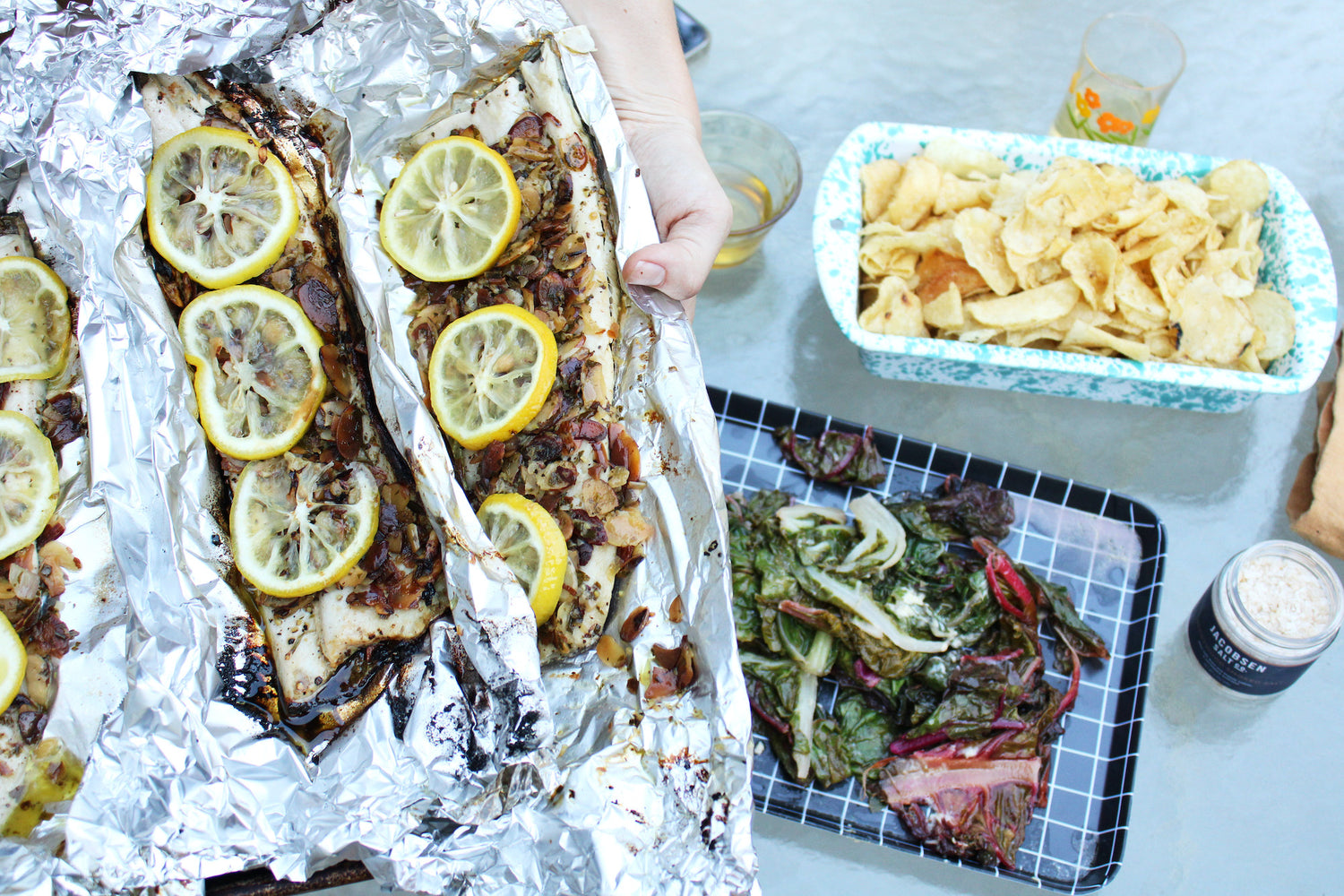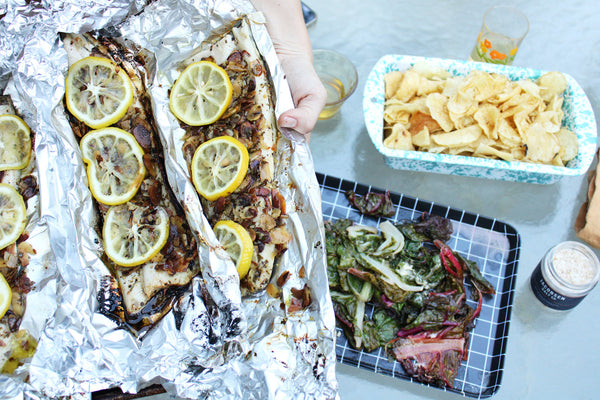 Posted by:
Jacobsen Salt Co.
Shop The Recipe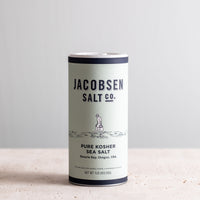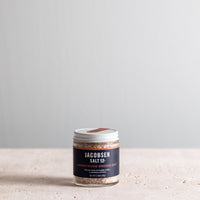 Infused Cherrywood Smoked Salt
$15
Even though we're a ways off from our golden or even silver anniversary, we've just hit our tin anniversary, and to celebrate we took a traditional french bistro dish and dressed it down for a casual cookout or even camping trip.
Every bit as yummy as its sophisticated ancestor, our version asks you to fire up your grill and adds a smoky boost from our Infused Cherrywood Smoked Salt. If you want to enjoy this as an elevated camping meal, simply make the almond topping before you pack up your car (it'll keep for up to three days) and you'll only worry about the breezy task of wrapping and cooking your trout in foil during your night of roughing it in style. 
Recipe and Photos by: Kourtney Paranteau
Serves 4 


Process
In a large saucepan, melt the butter over medium heat before adding the shallots until fragrant (about four minutes). Next, add the almonds and toss with a wooden spoon until their white bellies turn a nutty, golden brown. Season with salt, tarragon, parsley, and lemon zest and stir before pouring white wine and lemon juice over the almondine. Cook until the the wine reduces and set aside (or pack up) until ready to use.
As you're readying your grill, pat trout filets dry with a paper towel and drizzle with sunflower oil before spooning almondine toppings evenly over each fish and studding with lemon wheels. Individually wrap each fillet in tin foil and cook for three to four minutes per side. Once off the grill, allow to cool for five minutes before unwrapping and finishing with cherrywood smoked salt, garnishing with chives and leeks and serving immediately.