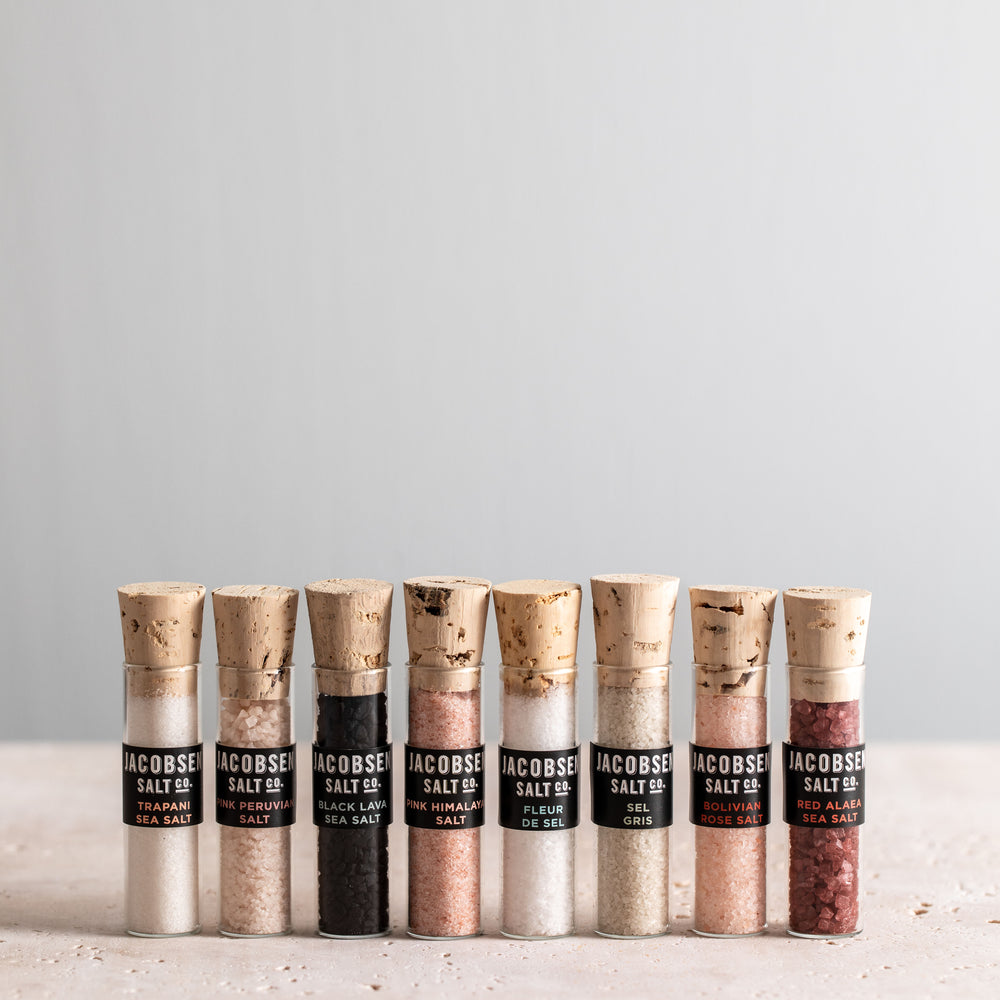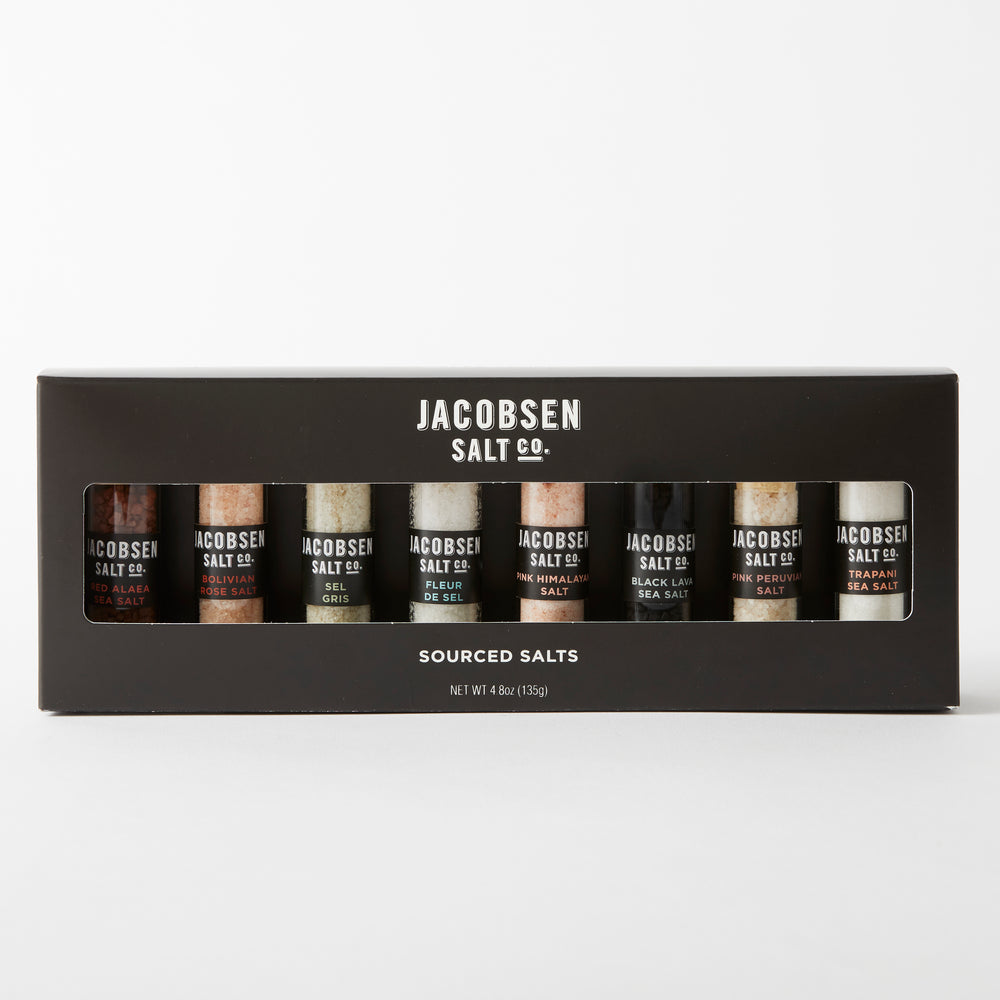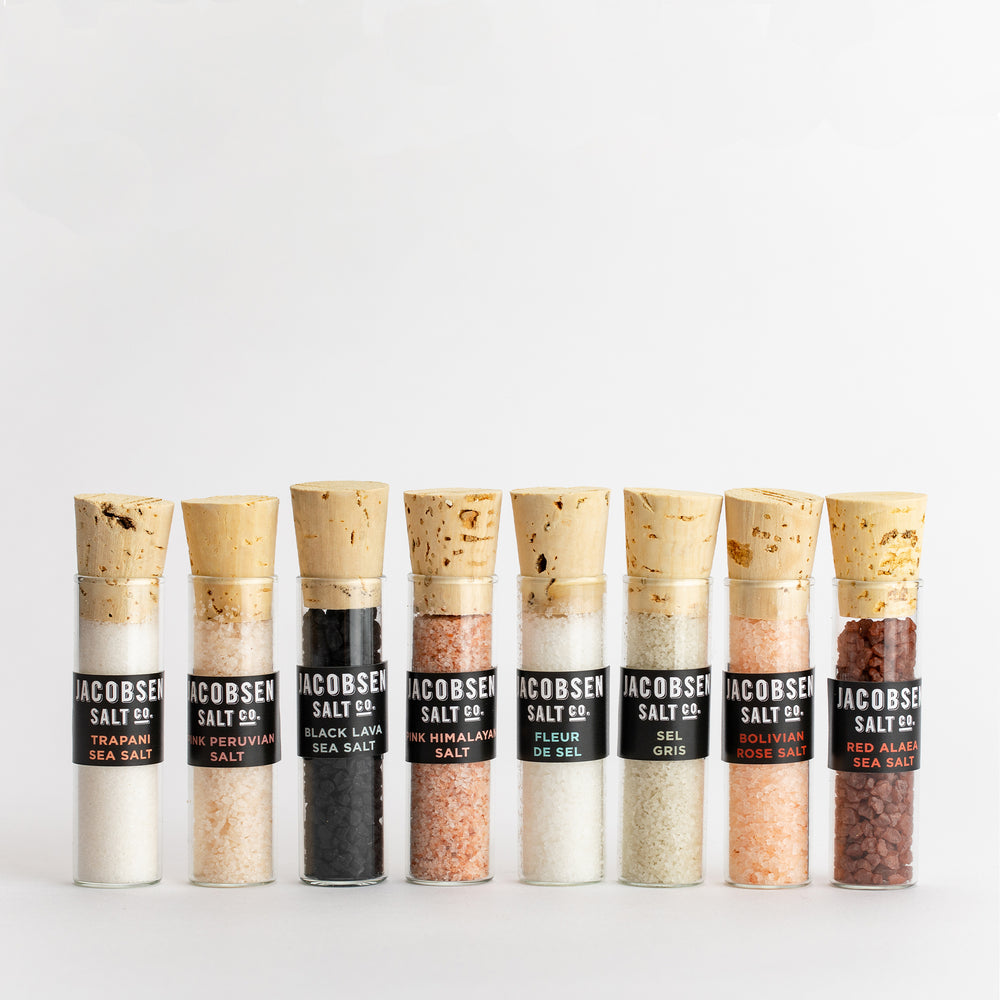 Eight Vial Sourced Salt Set
A great introduction to salts sourced from around the world. Each vial contains 8-10 grams of salt depending on the flake size.

This Set Includes
Red Alaea Sea Salt, Bolivian Rose Salt, French Sel Gris Salt, Fleur De Sel Sea Salt, Pink Himalayan Salt, Black Lava Sea Salt, Pink Peruvian Salt, Trapani Sea Salt
Details
Net Wt. 4.8oz (135g)
Recommended Uses
Larger, less-delicate grains to season any dish, ideal for salt mills or grinders.