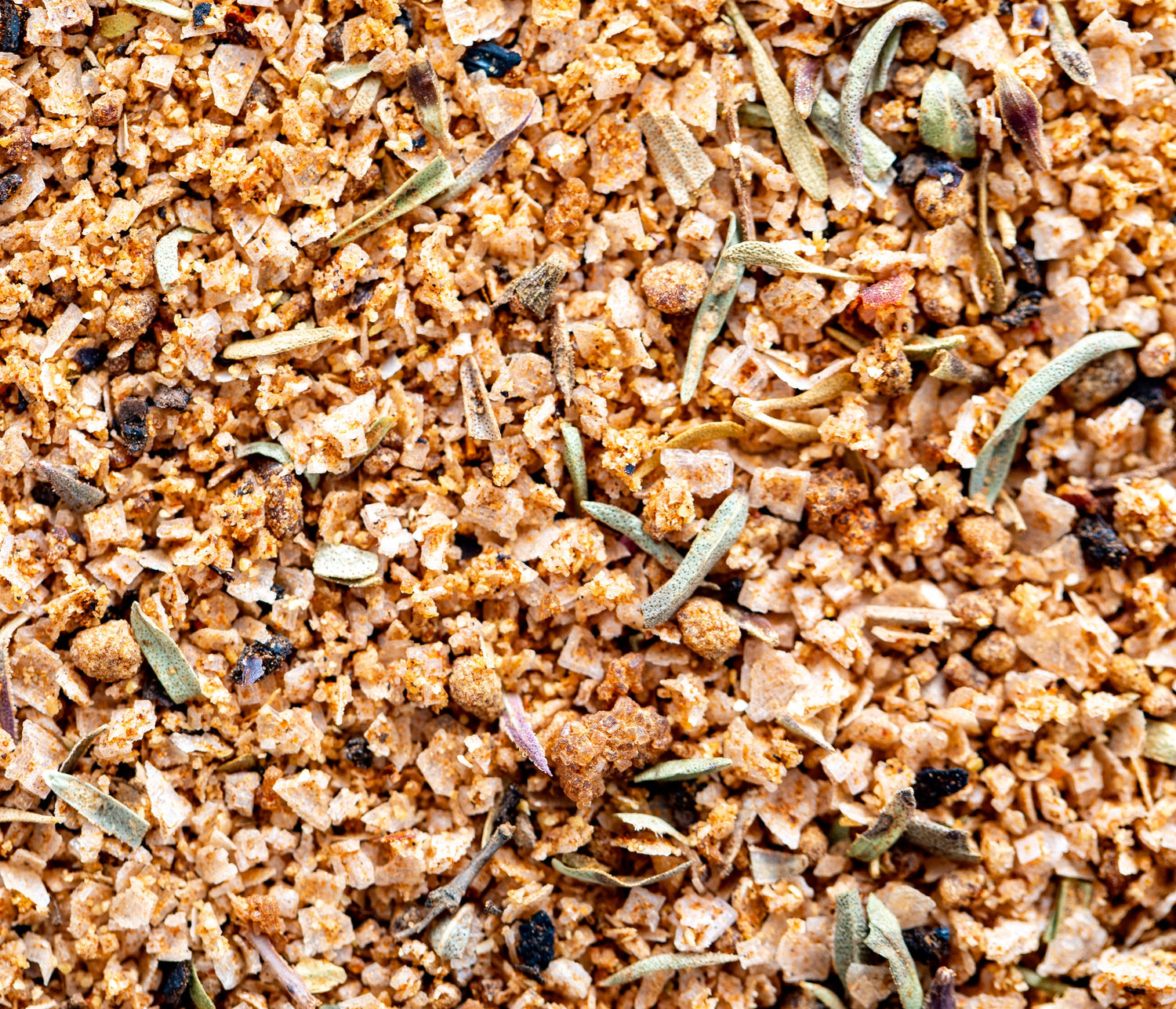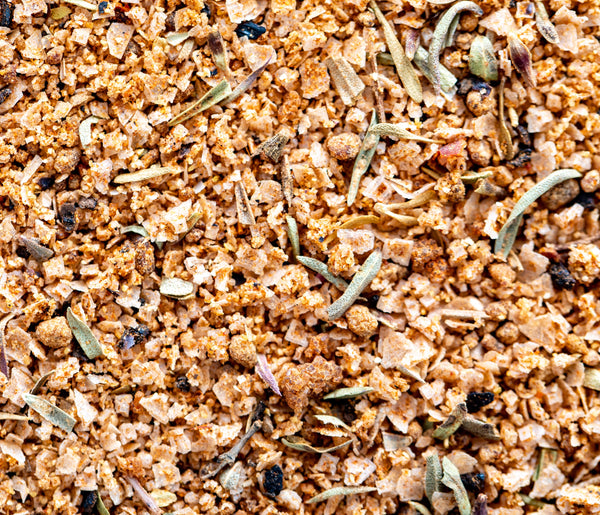 9-Course Spiel: Pat Marrett of Spanish Town Kitchen
Posted by:
Jacobsen Salt Co.
1. How did Spanish Town Kitchen come to be? Can you name the moment when you realized you needed to start this company, and what inspired you?
Spanish Town Kitchen, the sauce, spice and condiment company officially started during the pandemic. I always wanted to produce a line of kitchen products but didn't know what direction to go in. I dug deep and realized that the answer was in my roots and in discovering that I tapped into my cultural background of spices and seasonings and figured out a way to elevate it just a bit. Thus, the company was created, launching our three unique jerk marinating sauces.
2. What would you say most people associate Jamaican (or Caribbean) food with, and how does that compare to your experience or take on this region's cuisine?
Jerk Chicken seems to always be an associated answer to the Caribbean food experience. It is so much more. For me, Caribbean food is freshness, brightness, beauty, history, and flavor. Our cuisines have so many layers. The Caribbean is a collection of small islands that shares a similar historical path of colonizers invading inhabited spaces bringing with them people from Africa. Ultimately, this became the beginning of a specific cuisine that is very much connected globally. Specifically, Jamaican cuisine has roots from Africa, Spain, Britain, Taino, India, Middle East and China. So through our cuisine, I felt fortunate enough to connect to so many different cultures. 
3. Jerk seasonings and marinades are quite common in Jamaican kitchens, and Spanish Town Kitchen makes some incredible ones. What sparked your interest in creating a more salt-forward seasoning inspired by this cuisine? 
The decision of making a salt forward product was quite easy. Our Raymonds Jerk Spice Rub is so AMAZING and I wanted to create a way to make it even more versatile where it was more than just a seasoning. It could be a fun add-on to snacks, fruits, cocktails and so much more. 
4. Are there any techniques or perspectives you've taken from Jamaican/Caribbean culinary traditions that changed the way you approach food you could share?
Freshness is key! I didn't appreciate it at the time but I grew up on things that were fresh from farms and even grown in the backyard. I definitely adapt that perspective of keeping things as fresh and organic as possible and that is something that is reflected in our products.
5. Your Raymond's Jerk Spice Rub is at the heart of the Caribbean Jerk Sea Salt. Can you tell us more about your Uncle Raymond? How has he made an impact on your cooking journey?
My Uncle Raymond is a phenomenal human. His passion for jerks is unmatched. He is one of the most hardworking people I know. I remember going by his jerk stand when I was a kid to get jerk chicken and amid his tiredness from working all day at his day, he had this warmth and joy always in his eyes. His humbleness and giving spirit were what I aspire for especially on this culinary journey. I am very grateful for everything that he and the rest of the family have given me. The lessons and kindness continue to shape me.
6. Summer is in full swing- when no one else is around, what do you find yourself cooking or eating during these warmer months? 
Steak and vegetables. It's a great way for me to get a grilling meat feel without hanging over a hot grill. I've been cooking up my steak and veggies with Caribbean Jerk Sea Salt Compound Butter. It's been a treat.
7. What's a seemingly overlooked ingredient or pantry item that's been a game-changer for the way you cook? 

Allspice, allspice, allspice! It's a spice that gives both savory and sweet dishes a new spin that is warm and intriguing.
8. The first thing you ever learned to cook– what was it and who taught you?
I would flip through my mom's cookbook when I was much younger. I loved watching my mom bake, so when I stumbled upon a coconut cookie recipe I knew I could tackle it on my own. It was the first thing I ever learned how to make and it was basically self taught with some mom influence. 
9. When I say "jerk" what is the first thing that comes to mind?
An explosion of flavor.