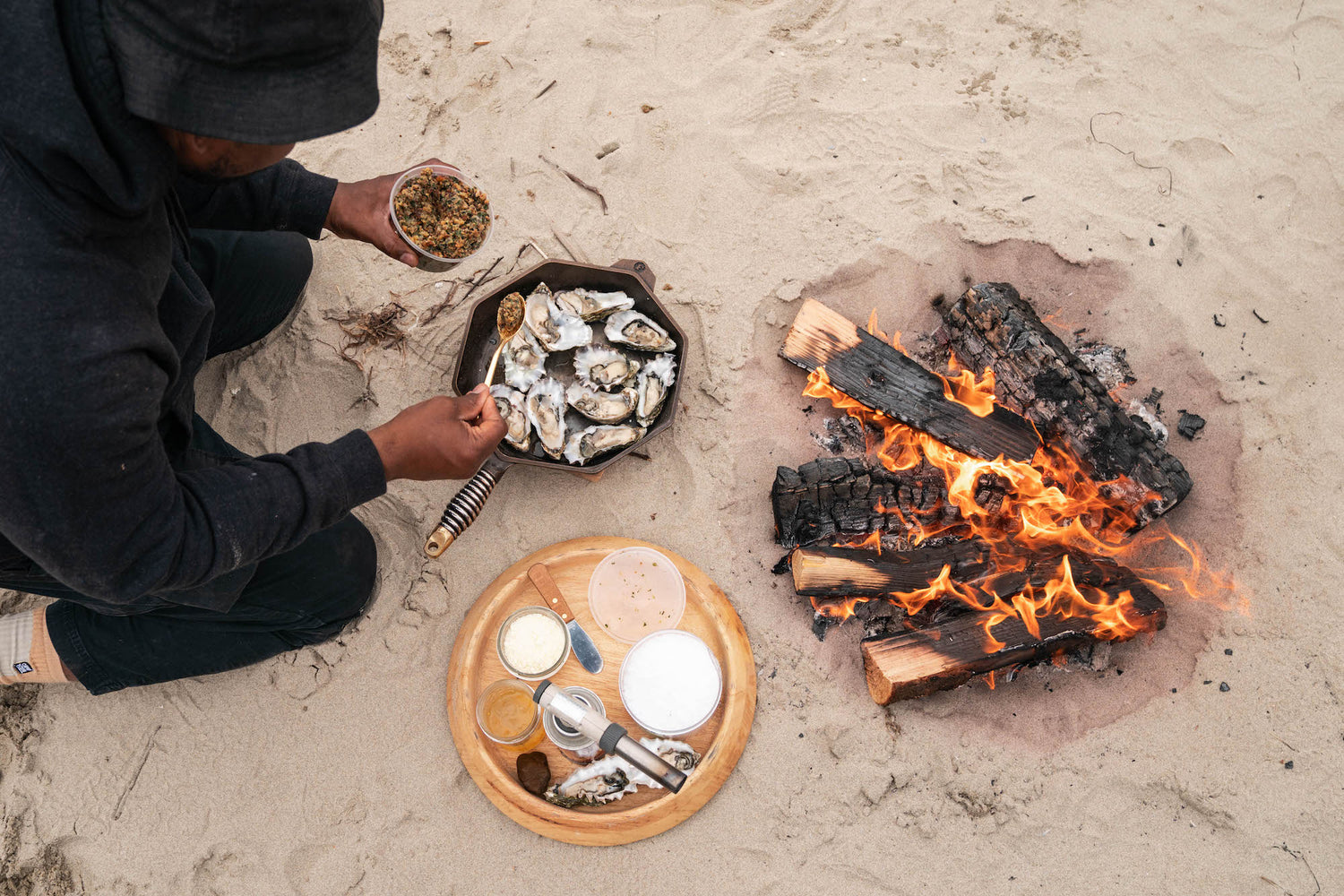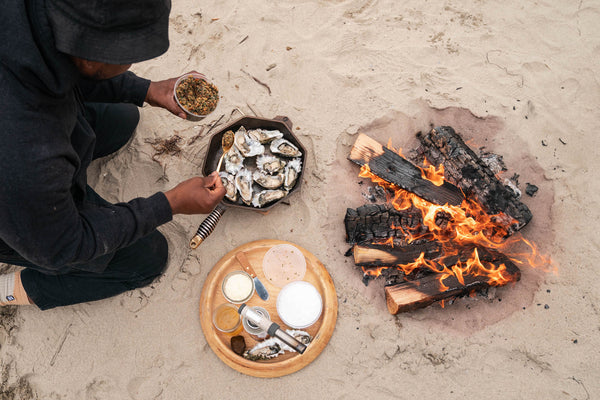 Top Five Tips for Making an Epic Outdoor Meal
Posted by:
Jacobsen Salt Co.
When I first sat down to come up with my top five tips for making an epic outdoor meal, I thought it'd be a challenge to keep them to such a limited number, but turns out it's really not. The perfect recipe for any successful camp cooking experience is actually very simple. 
By: Rashad Frazier, founder of Camp Yoshi
Tip #1: Know Before You Go
Know what you want to cook, where you're going, and have an understanding of how long you're going to be out there. Make sure you're familiar with the area, particularly what grocery stores are around. It sucks to go camping and realize you don't have everything you need, and even worse, to realize that all of the nearby stores might be closed when you arrive or may not have the ingredients you need for that ambitious dish you dreamed up.
Tip #2: Prep Before You Go
There's no shame in prepping an epic outdoor meal at home beforehand. This can look like pre-cooking a protein, which can cut down on waste of food, propane and other cooking fuels. Worst-case scenario, you could get to your camping site and find out there's a fire ban. You'll be glad you did that cooking ahead of time. This is a super important tool that we use all the time at Camp Yoshi. Obviously we cook some amazing off-the-grid meals on site, but an important key to make it happen consistently, and at a higher level, is prepping as many ingredients as possible before you go. Let's say I want a fresh corn succotash to go along with my barbecue. I'm going to source the corn, remove the kernels, and perhaps even freeze them ahead of time, eliminating the mess, headache, and time it would take to do all of that on your camping trip.
Tip #3: Have Quality Tools
A good cast iron pot that'll provide the perfect sear, can handle all the abuse that comes with cooking outdoors, and that has the perfect seasoning. If you're looking for one, our friends at Finex or Snow Peak make a great one. The right cast iron pot can be used for anything from a good steak to a classic rustic cobbler to an amazing stew. Lastly, make sure you've got a good sharp knife and durable cutting board – nothing worse than trying to whip up a meal, and you're slowed down by a dull knife. It's frustrating and not to mention dangerous. Check out Steelport Knife Co. They make an amazing everyday knife that's become quite the work horse for myself on all my adventures.
Tip #4: Have A Go-To Cocktail
When picking your signature camp bev, stay away from things with carbonated drinks and lots of processed sugars. You want to keep morale high and the more processed bevs wear down our campers physically. Stick to fresh ingredients– things that help keep your body from having a hangover, and thus keep morale high. At CY, we swear by Palomas with fresh squeezed grapefruit or peach juice, a good tequila or quality mezcal, and fresh squeezed lime juice. Or keep your camp beverage simple with a go-to beer.
Tip #5: Have An AWESOME Playlist
This is what brings it all together. Once you've got your cocktail made, your gear and tools all set up, your ingredients are prepared, the fire's going and the sun's about to set, you're ready to get into the groove. All that's missing is a vibe, and the perfect playlist will cover that. I rock a bluetooth JBL speaker on every trip throughout the day, into the night, and all the way through extended car rides.