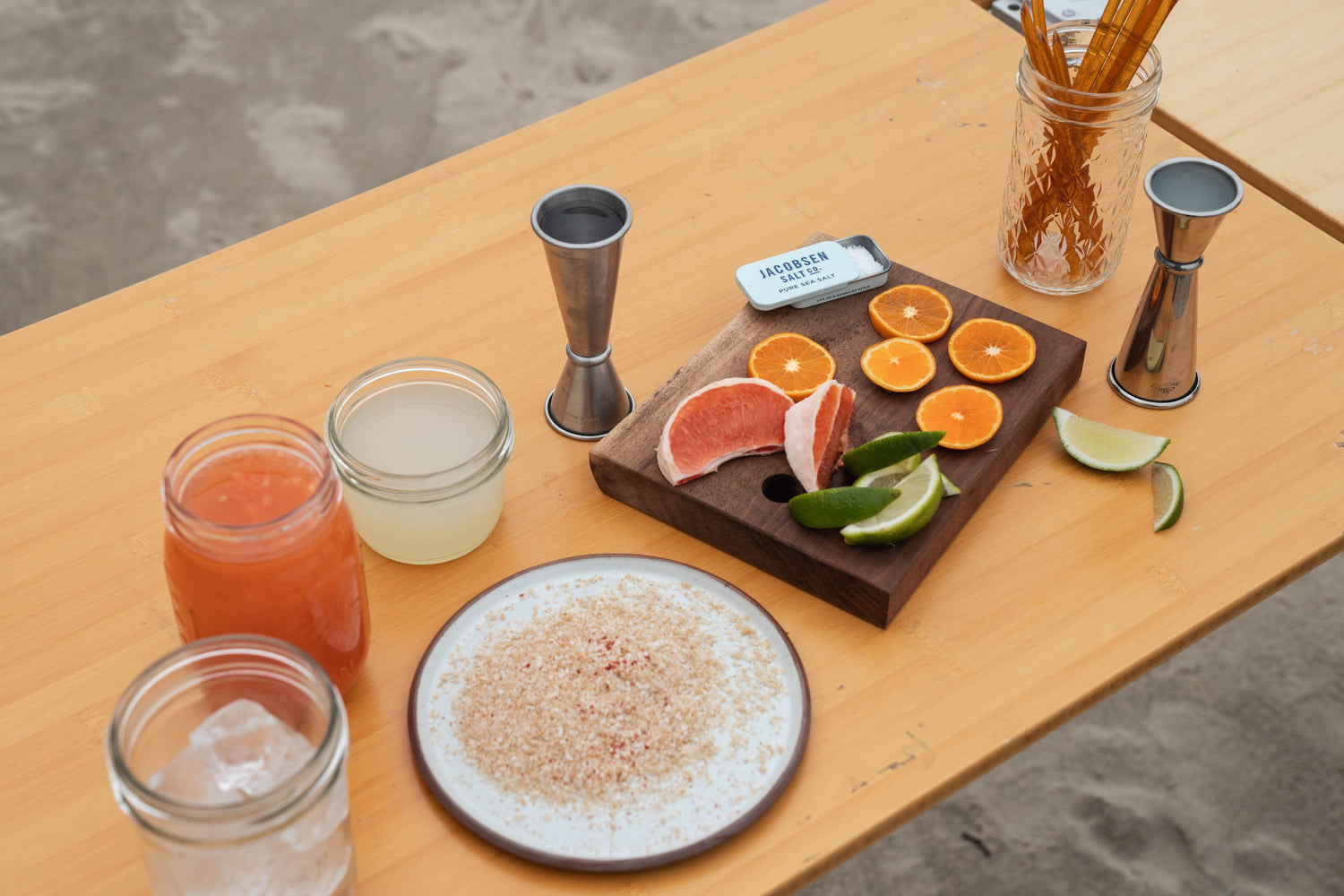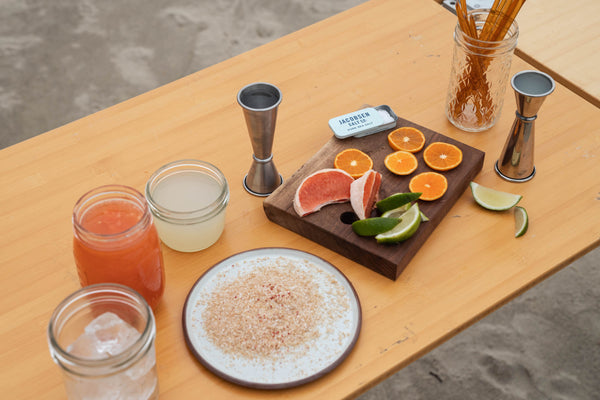 Spicy Paloma Cocktail with Rashad Frazier of Camp Yoshi
Posted by:
Jacobsen Salt Co.
Shop The Recipe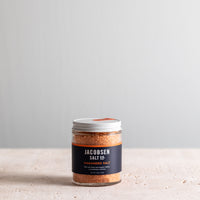 Infused Habanero Salt
$11
SOLD OUT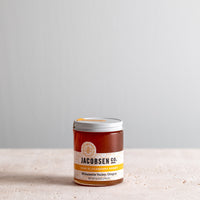 We recently spent time on Oregon's North Coast with Rashad Frazier, founder of Camp Yoshi, where he shared some tips, tricks, and a couple of cocktail recipes to make and enjoy shoreside. Prepping a few items beforehand, like fresh squeezing grapefruit or making your own honey simple syrup, will make the cocktails come together quick and easy.
Recipe by: Rashad Frazier
Makes 1 cocktail
Process
Wet a rocks glass (or mason jar) with lime and rim half the glass with Infused Habanero Salt. Add the mezcal, grapefruit juice, simple syrup and lime juice into a shaker with ice and shake until well-chilled. Strain into the prepared glass over fresh ice. Top with the club soda. Garnish with grapefruit quarter wheel and cilantro sprig.